Nitin Gadkari, road transport and highways and MSME minister was the guest at ThePrint's digital "Off the Cuff." Gadkari who had previously also held the post of BJP party president said that the coronavirus pandemic has hit government revenues. He added that one of the ways to protect a vast majority of the people economically was by saving the MSME sector, which provides them jobs. Gadkari pointed out that the government is supporting the MSME sector in all possible ways and will soon come up with a financial package. The minister further said that the only way to increase liquidity in the market in the prevailing economic situation is by investing in infrastructure sector, be it water, power, transport, communication, port and railways. Gadkari also highlighted that there is no dearth of funds in the road sector and how work has already resumed in 60-70% projects in the road...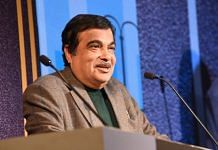 At ThePrint's Off The Cuff, Road Transport and Highways Minister Nitin Gadkari said cities like Mumbai and Delhi were running at full capacity and the systems in place won't work anymore.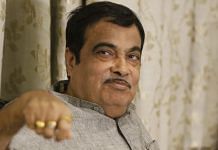 If workers can be given sanitisers, masks and social distancing ensured, some activity can be restarted, Nitin Gadkari says.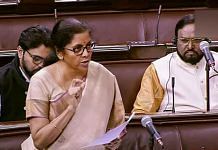 The Union Budget 2020 should focus on creating a coherent and viable policy framework for lending to MSMEs, including making it a core business activity for banks.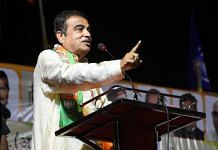 Result is a massive setback for BJP as Nagpur is one of its strongholds — Devendra Fadnavis and Nitin Gadkari belong to the city, which is also RSS headquarters.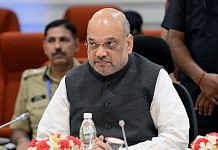 Home Minister Amit Shah heads over 7 GoMs, the most by any minister in the Modi cabinet, cementing his position as most powerful man in the govt.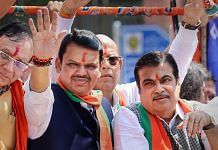 In a tweet, Gadkari said under the leadership of Fadnavis and Pawar, the "chariot of Maharashtra's development" will move ahead rapidly.
Since parting ways from its three-decade-long ally the BJP, Shiv Sena has been struggling to form a government in Maharashtra in alliance with the Congress and NCP.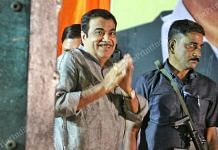 A selection of the best news reports, analysis and opinions published by ThePrint this week.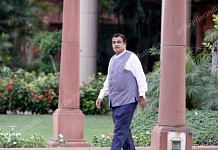 RSS is said to be backing Nitin Gadkari to take over in Maharashtra, and the Union minister has amicable ties with the warring Shiv Sena.