Home
Tags
Himachal Pradesh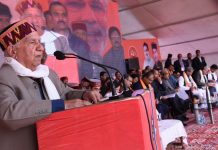 The BJP didn't give Shanta Kumar, the 84-year-old former CM of Himachal Pradesh, a chance to defend the Kangra seat, signalling the end of the road for him.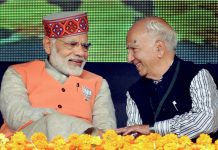 Shanta Kumar, speaking to reporters earlier this week, said that he is unwilling to contest elections.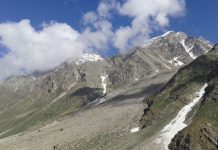 Over 1,000 people were stranded in Himachal's remote district and the chopper couldn't fly due to bad weather. But it's finally back in action & rescuing them.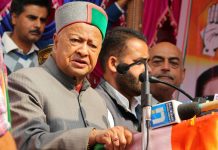 The Delhi High Court refused to stay the trial court order to frame charges against the former Himachal Pradesh chief minister.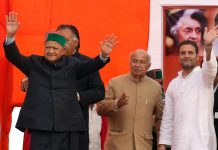 Himachal Pradesh unit of Congress has decided to begin all its meetings with Vande Matram and end with the national anthem.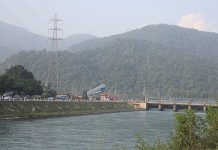 Govt sets deadlines, revises budgets of 3 suspended projects which will also ease shortages in UP, Uttarakhand, Haryana, Rajasthan and Himachal.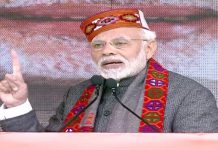 The prime minister addressed a 'jan abhaar' rally in Dharamshala to celebrate one year of the Jai Ram Thakur-led BJP government in Himachal Pradesh.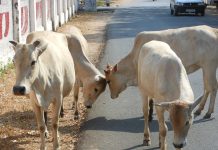 Congress goes one up on BJP over gau mata in Himachal. A cow cess on liquor already in place. First cow 'sanctuary' inaugurated.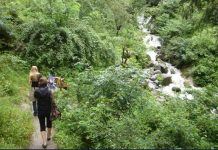 Over the years, 21 foreigners have disappeared without a trace in the region, which is best known for its scenic beauty, risky treks and easy supply of drugs. Shimla/Kullu: Every year, the Parvati Valley in Kullu district of Himachal Pradesh plays host to thousands of tourists, many of them from faraway lands such as the US, UK, Australia, Israel, Russia, Italy and Poland. Drawn in by the natural beauty and easy access to drugs, many foreign tourists either 'forget' to return home before being compelled by visa restrictions, or simply vanish in the barely-inhabited high-altitude valley. Since the 1990s, the Parvati-Manikaran region has become well-known for the cultivation of cannabis, drug trafficking, full-moon rave parties and narcotics abuse. Now, foreigners' disappearance has become a virtually unstoppable challenge for the state's agencies — 21 of them have vanished without a trace in recent years. The case of Bruno Muschalik The police in Kullu are...
State health minister Vipin Singh Parmar says there isn't any harm in going back to historic names 'if the people want it'.