Text Size:
Front Page
India and Pakistan have broken through on their 15-year-old ceasefire, with the directors general of military operations (DGMOs) from both sides agreeing to restore peace and calm on the international boundary as well as the Line of Control. This is the top story across the news media today.
According to The Times of India, the two DGMOs, Lt Gen Anil Chauhan and Maj Gen Sahir Shamshad Mirza decided to "fully implement the 2003 ceasefire understanding in letter and spirit" after the Pakistani general "sought a special hotline talk" at 6 pm Tuesday.
The Indian Express adds that the conversation over the hotline took place after many years. It says the two DGMOs agreed that in case of any issue, restraint would be exercised. The report pointed out that home minister Rajnath Singh had, on 16 May, announced that security forces would terminate all offensive operations in Kashmir during the holy month of Ramzan, thereby setting the stage for peace and quiet along the India-Pakistan border.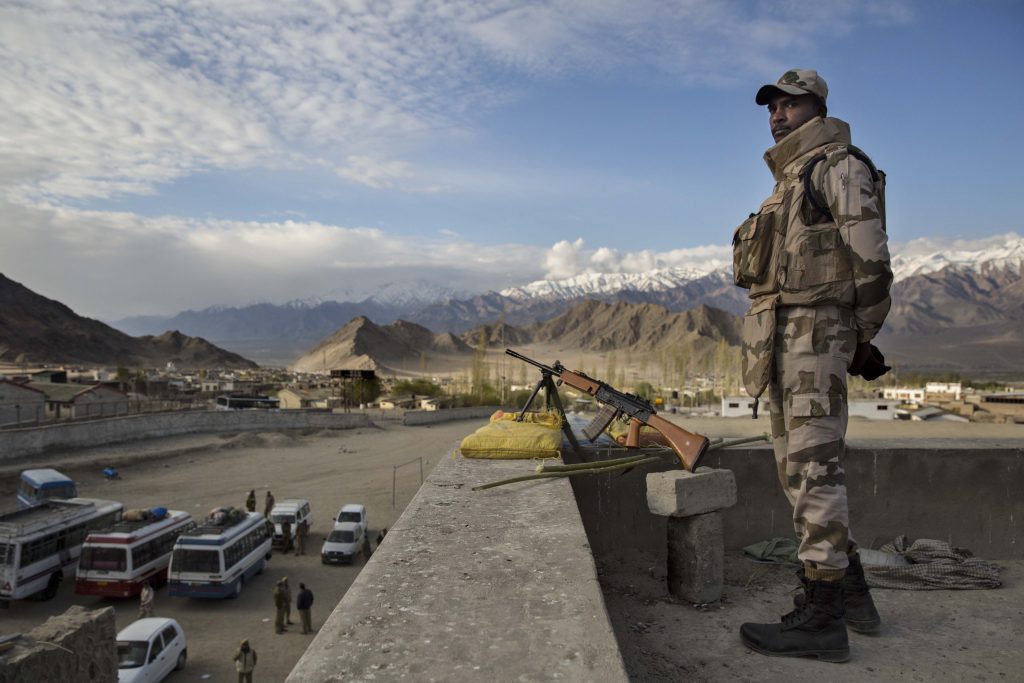 Meanwhile, Jammu & Kashmir separatists want the 'confusion' in Delhi to end. Responding to home minister Rajnath Singh's offer to start a dialogue, The Hindu reports, leaders of the Joint Resistant Leadership (JRL), Syed Ali Shah Geelani, Mirwaiz Umar Farooq and Yasin Malik, issued a statement saying they were ready to join the dialogue process with New Delhi if the government "provide(s) clarity on what it wants to talk about and speak(s) in one language".
Shopian observed a complete shutdown Tuesday to remember sisters-in-law Asiya and Neelofar, raped and murdered in 2009. In light of the Kathua rape case in Jammu and rising violations against minors in the country, Rising Kashmir reports that citizens of Shopian demanded accountability and justice from the central government.
The TDP has officially joined the fight against BJP. Apurva Vishwanath reports for ThePrint that during its annual three-day conclave, Chandrababu Naidu's TDP passed a resolution saying regional parties have an understanding that they will come together to protect the interests of the states.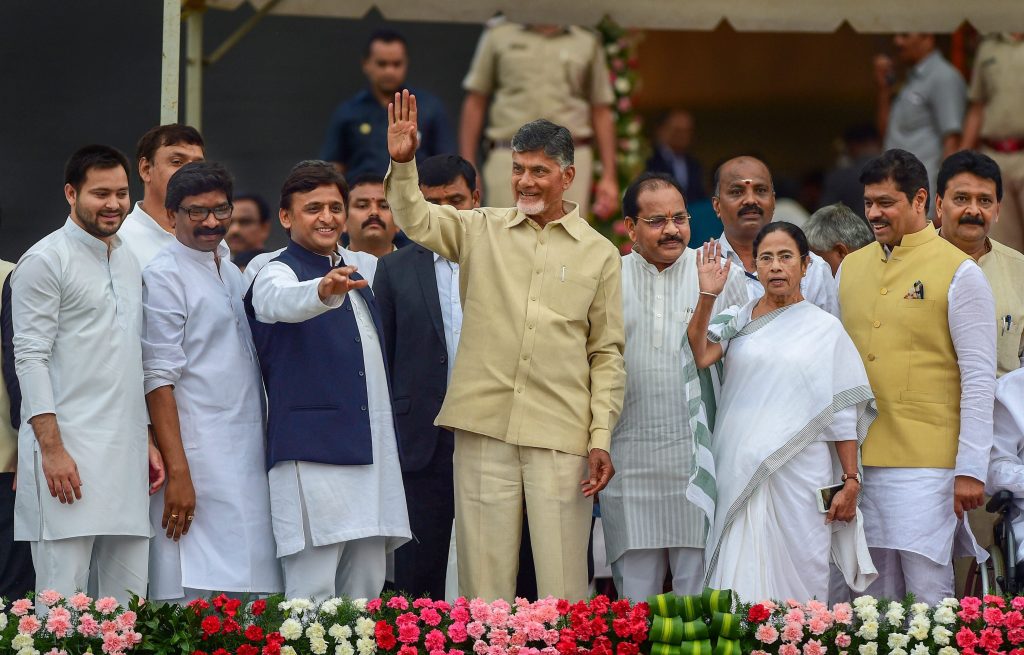 CBSE Class X results are making headlines again, as four students fell just one mark short of a clean sweep, scoring 499/500. Hindustan Times reports that 1.3 lakh students got 90 per cent in these exams — the first compulsory board exams for Class X students conducted by the CBSE in nine years. The Times of India adds that while the pass percentage for Class X students has been falling over the years, this year saw a rise in the number of high-scorers.
An Air India air hostess has written to civil aviation minister Suresh Prabhu, complaining of sexual harassment by a senior executive of the airline. Ananya Bhardwaj reports for ThePrint that the woman, a single mother, said in her complaint dated 25 May that the senior executive was a "predator" and often spoke to her about sexual acts, making her uncomfortable.
President Kovind has rejected the first mercy plea to be decided by him. The Indian Express reports that after detailed consultations over 10 months, Kovind rejected the mercy petition of murder convict Jagat Rai, whose death sentence was upheld by the Supreme Court almost five years ago. Rai was convicted of killing five children and the wife of one Vijendra Mahato by setting their house on fire while they were asleep in Bihar in 2006.
Thick black smoke engulfed south-east Delhi's skyline as a massive fire broke out at a rubber godown in Malviya Nagar Tuesday evening. NDTV says it was the "highest category fire" and the fire department sent more than 30 fire engines to try and control it. Based on early reports, the fire is said to have begun in a truck inside the rubber factory. No casualties have been reported.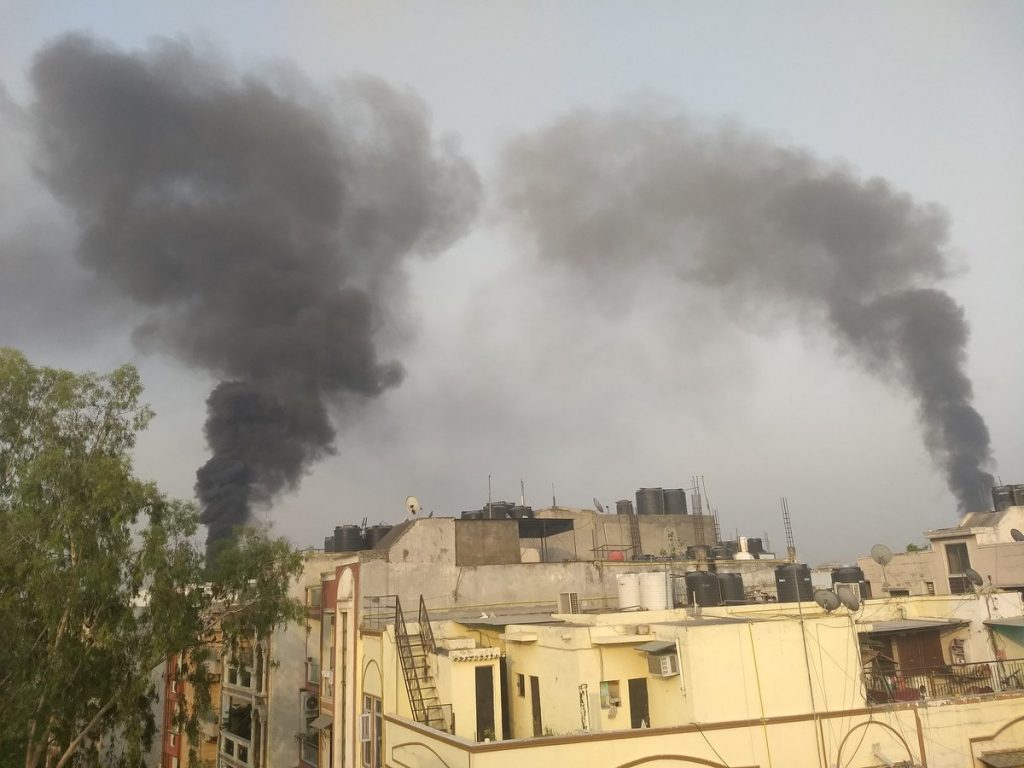 Business Class
The CBI has filed a case against top AirAsia executives, including group CEO Tony Fernandes, for "for allegedly entering into a criminal conspiracy with the UPA government to change rules to get overseas flying rights", reports The Economic Times. It also adds that this may trigger a call from established players to cancel AirAsia's licence.
The entry of giants like Walmart and Amazon is not a threat to the local kirana shop, writes The Wall Street Journal. It writes that "since they (the neighbourhood shops) cater largely to neighborhood populations, many offer instant delivery, interest-free credit and other personalised services that the global giants are unable or unwilling to provide".
Media Watch
The birth of a 'media war room': The government is looking to hire a company that will scrape and analyse social media posts to help boost nationalism and neutralise any "media blitzkrieg by India's adversaries". In a tender posted online, the ministry of information and broadcasting announced that it wants a team of at least 20 professionals to "power a real-time 'New Media Command Room', that should monitor Twitter, YouTube, LinkedIn, internet forums and even email in order to analyse sentiment, identify 'fake news', disseminate information on behalf of the government and inject news and social media posts with a 'positive slant for India'."
Ravish Kumar, anchor of NDTV's Prime Time show, is making a concerted effort to give voice and mainstream coverage to the lives of ordinary Indians. A feature by The Guardian talks about the journalist's decision to choose an "issue that affects millions of Indians", and broadcast their personal stories at 9 pm everyday. Currently, he is exposing the myriad difficulties the poor face while travelling on ill-equipped trains.
Times Now's 28 May 'Super Exclusive' during its 'India Upfront' segment, including footage relating to the Tarun Tejpal trial, is facing severe criticism for allegedly breaching the law. The channel has now taken down its online version of the article.
News it's just kinda cool to know
A grainy 21-second video surfaced on social media Tuesday that purportedly shows an elderly turbaned man waking up people for sehri, the pre-dawn meal Muslims eat while fasting during Ramzan. Hindustan Times reports that the video, which appears to be a scene from Lahore in Pakistan, has gone viral, with thousands of views on Facebook as well as other social media platforms. The article adds that "the task is normally taken up by one of the Muslims from the locality. Members from the minority community taking on the job is rare but not new".
Prime Time
On India Today TV's 7 pm show To The Point, anchor Preeti Choudhary discussed the HRD ministry's move to include Modi and Chacha Choudhary, a comic book that portrays the PM as a popular and charismatic icon and showcases his achievements, as a supplementary textbook in Maharashtra government schools under the Sarva Shiksha Abhiyan programme.
Calling it government propaganda, Choudhary pointed out that, according to the Maharashtra government, there are about 1,600 books on Jawaharlal Nehru as compared to 1.5 lakh on Modi.
Congress' national spokesperson Priyanka Chaturvedi and NCP MP Supriya Sule opposed the idea of Modi being in textbooks, while BJP leader Shaina NC completely supported it. Academician Debral Mukherjee argued that "the sort of narrative used in textbooks for school children should not be overly determined by the state or else it smacks of a kind of totalitarianism".
Shaina NC retorted : "This is not a textbook but a supplementary on heroes… Also, there have been tonnes of textbooks on Rajendra Prasad, Indira Gandhi but questions were never raised before."
News 18's prime time discussion, conducted by Marya Shakil, was about the sexual harassment accusations made by an Air India staffer against a senior airline executive. Shakil questioned Air India's lackadaisical attitude towards taking action against the executive.
BJP spokesperson and Air India independent director Zafar Islam defended the airline, saying it wasn't shielding anyone and that the man in question would be punished if there was any merit in what the victim is saying. Former air hostess Sheela Joshi said such misbehavior was rampant in the industry, and that it was common for senior male executives to take undue advantage of their position and power.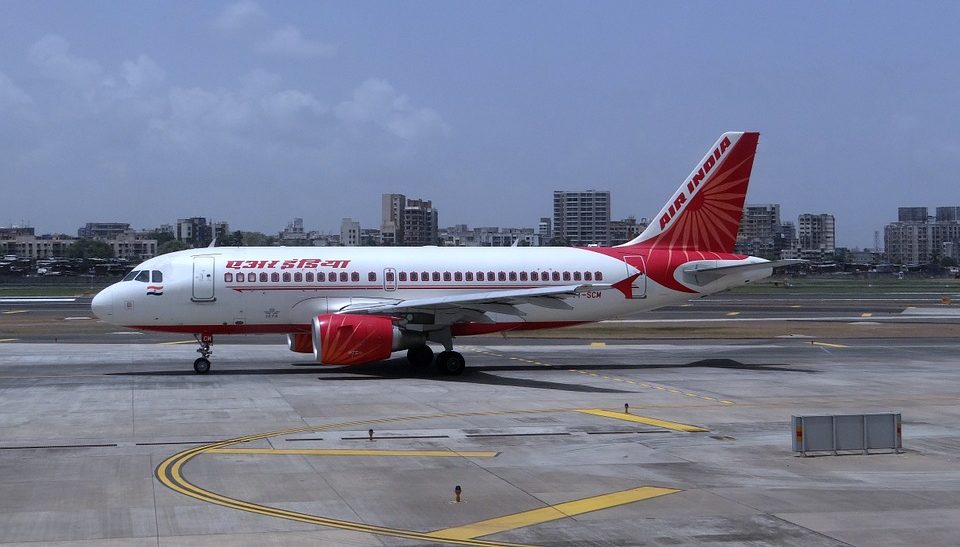 Point of View
Former President Pranab Mukherjee's acceptance of an RSS invitation to address its cadres in Nagpur has put Congress leaders in an uneasy position and they are not shying away from expressing it. The Indian Express, in its editorial, writes, "Mukherjee's decision is being seen by his political-ideological fellow travellers as surprising, unpalatable, even a betrayal of sorts. The assumption is that, as the ideological enemy, the RSS is not to be spoken to at all." It further adds, "The question is not whether Mukherjee should go to Nagpur. The real curiosity has to do with the kind of conversation he strikes with the RSS."
Pakistan has appointed former chief justice Nasirul Mulk as caretaker PM ahead of the 25 July general election. The Hindu writes in its editorial that there are many challenges for the caretaker PM over the next two months, the top two being internal security and the balance-of-payment crisis. "The caretaker regime has its task cut out, and it will need internal support and that of its neighbours and the world community. The successful completion of the exercise will be a positive signal for all of South Asia as well…"
The opposition's proposed joint front, BJP general secretary Ram Madhav writes in his column in The Indian Express, is an "unholy and unprincipled alliance… (and) gives the BJP an excellent opportunity to turn to the people in the next election and ask for a '51 per cent' mandate."
The Modi government celebrated its fourth anniversary recently and sounded the poll bugle too. Former NITI Aayog vice-chairperson Arvind Panagariya, in his column in The Times Of India, writes, "While naysayers complain that they can see no progress in reforms, reforms in the past four years have accumulated to the point that only highlights can fit a newspaper column." But, he adds, "One area in which the government has erred, however, is international trade. Decades of efforts to liberalise trade by governments led by both BJP and Congress have been reversed…"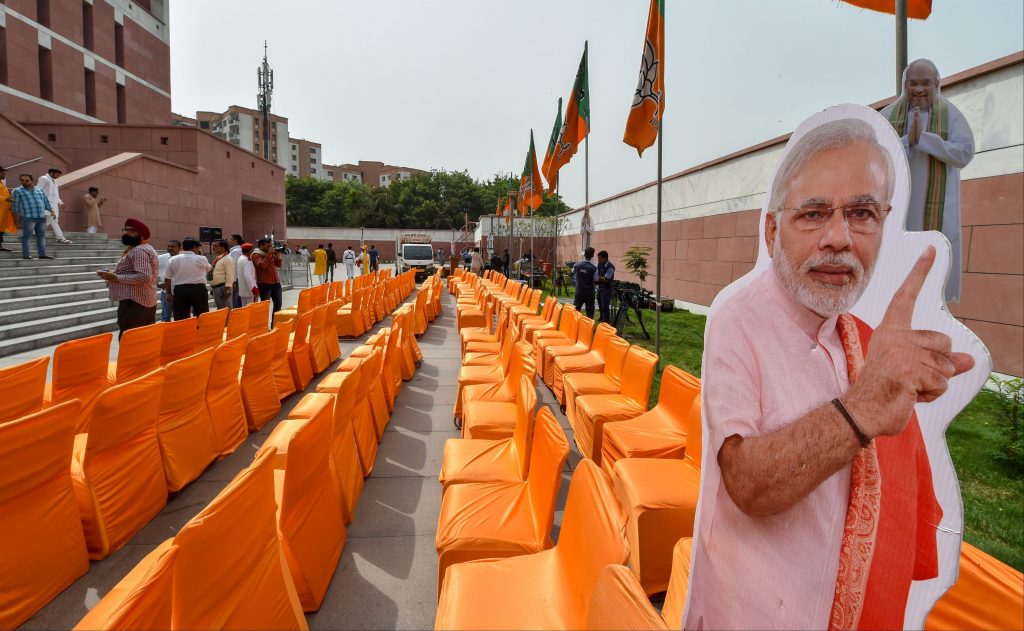 In the age we live, the question to ask is, what is the credibility of the data presented by the government? Sociology professor Sonalde Desai, in her column in The Hindu, welcomes "the move by the ministry of statistics and programme implementation (MoSPI) towards developing a national policy on official statistics". Her note of caution? "Trust in official statistics is vital for democracy — the new policy must avoid centralisation."
---
With inputs from Prateek Gupta, Rupanwita Bhattacharjee, and Manisha Mondal.
Read Global Pulse for a sampler of the big international stories, and why they matter.