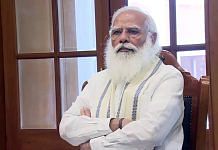 The book titled 'Accelerating India-7 years of Modi government' edited by KJ Alphons, can become a go-to guide for many MPs who want facts about their own government's works.
Modi asked people to provide their inputs on 'MyGov', a citizen engagement platform and said that their thoughts will reverberate from the ramparts of Red Fort through his speech.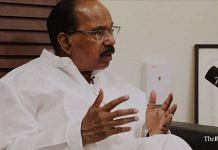 Veerappa Moily called for a common minimum programme for parties to work together and said opposition agendas should be based upon ideological instead of personal issues.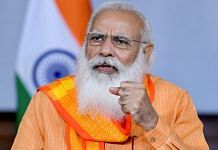 Pegasus, Covid, farmer protests, price hike — comatose Congress just can't turn these issues into winnable campaign politics. Even a tractor ride to Parliament isn't taking off.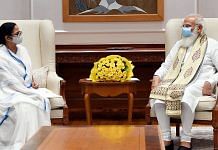 Trinamool Congress supremo and West Bengal CM Mamata Banerjee, who is in Delhi on a 5-day visit, is expected to meet Congress president Sonia Gandhi Thursday.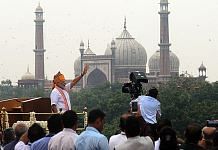 PM Modi asked the MPs to form teams of two in each Assembly segment to seek ideas from people on how they envisage India when it completes 100 years of independence in 2047.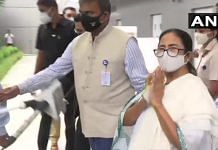 West Bengal CM Mamata Banerjee is visiting Delhi for the first time after coming to power for the third time. TMC sources said she may also go to the Parliament during her visit.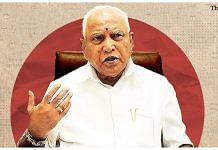 The final choice will be made after two observers, BJP Karnataka in-charge Arun Singh and Union Minister Dharmendra Pradhan, visit the state and hold a meeting with MLAs.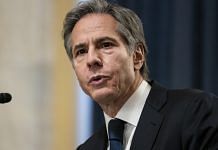 A wide range of issues including cooperation on Covid response efforts & regional security interests are on the agenda for discussion, as per the state department spokesperson.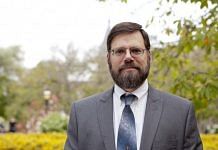 Testifying before a Congressional committee Thursday, Jonathan Pershing, senior advisor to Special Envoy on Climate Change John Kerry, said US and India are committed partners on climate.