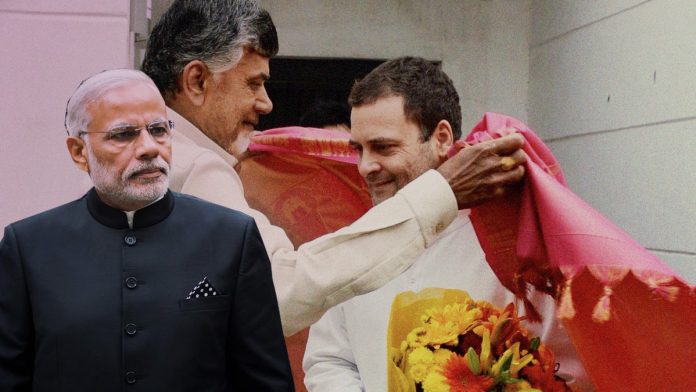 Text Size:
Andhra Pradesh Chief Minister N. Chandrababu Naidu met Rahul Gandhi Thursday. Both the leaders said that they are joining hands to "save the nation and defend the democracy".
ThePrint asks – Chandrababu Naidu-Rahul Gandhi meet: Self-interest or opposition finally uniting against Modi?
---
One thing is certain – BJP government needs to be defeated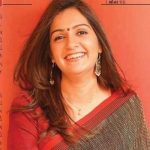 Priyanka Chaturvedi
National spokesperson, Indian National Congress
It is extremely unfortunate that such a historic moment is being seen as driven by self-interest. The people of Andhra Pradesh feel cheated by the central government. A similar pattern can be seen across the states – whether it is a matter of farmer distress, or questions on women safety, the Modi government has failed on all accounts, rather spectacularly.
You have the Prime Minister himself refusing to answer questions on the Rafale deal, a PM who has exhibited disregard for all renowned institutions of India and one who has waged a war against intellectuals and bureaucrats of the country. This is also the first time in Indian politics that senior judges of the Supreme Court have come in the open and voiced fears about the future of Indian democracy. The RBI director was sent on compulsory leave, there is a war taking place within the CBI. This is an arrogant government and what we see today is a result of that arrogance. It is a government which came to power on false promises and later termed it a "jumla".
We are standing at the precipice of history— how can the opposition parties not speak up? We must get together and speak in the interest of the nation. Even former allies of the ruling party feel disgruntled against the BJP. This is only a government for the suited-booted, not for the common person.
The one thing that is certain is that this is an unconstitutional government, and a government that needs to be defeated.
---
So far, the mahagathbandhan is not even a gathbandhan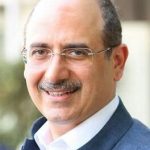 Nalin Kohli
National spokesperson, BJP
The 'third' front or a 'national' front or a 'federal' front has been an idea in the making for several decades now. Even today there is no clarity on who will be the constituents of this front or what will be its ideology, where it will be located, or what will be its political agenda. Moreover, other important questions are whether it will include the Congress or exclude it, or will it be equidistant from the BJP and the Congress?
People have referred to it as the mahagathbandhan, but so far it is not even a gathbandhan. It can only be seen as a photo op alliance – an anti-Modi plank cannot be an agenda of governance and political activity. As and when any clarity emerges, one can make a more detailed comment.
With regards to the TDP, beyond the fact that it has been in alliance with the BJP, perhaps its leadership would like to reflect on whether its founder N.T. Rama Rao would ever have approved of engaging with the Congress for a joint political alliance. Rao was unequivocally the anti-Congress alternative. Today, the TDP seems to have come a full circle to disregard the rationale for its formation i.e. its anti-Congress stance.
---
Naidu-Rahul meet signifies 2 things: 'Political without politics' and 'ideology without ideas'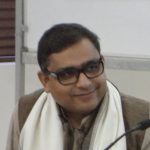 Hilal Ahmed
Associate professor, CSDS
The meeting of Chandrababu Naidu and Rahul Gandhi underlines two important trajectories of contemporary Indian politics. The first trajectory may be described as "political without politics".
Naidu was under pressure because as a regional party, the TDP wanted to have some sort of a coalition with a national party. After all, that has always been a norm of coalition politics in India – regional parties require a national party which can provide a workable framework for a coalition. The UPA and the NDA were examples of this kind of a coalition.
However, this political alignment between Naidu and Rahul does not have any serious imagination of alternative politics. Naidu will be making exactly the same kind of adjustment that he did when he was previously involved with the BJP/NDA. One should not expect any new form of politics to emerge out of this. Therefore, it is legitimate to describe this meeting or the proposed coalition as "political without politics".
The second trajectory that this meeting signifies can be called "ideology without ideas".
There is a possibility that Naidu and Rahul may give a name to the proposed coalition. They may call it 'democratic', if not 'secular'. This is precisely what Naidu said. He called the meeting was a "democratic compulsion".
Such naming signifies intellectual apathy of non-BJP parties. The Hindutva vs secularism binary is certainly not going to work as the Congress is itself keen on imbibing Hindutva politics. Similarly, the progressive vs nationalist binary is also a very weak proposition as the BJP has completely appropriated the nationalist discourse.
---
Also read: TDP alleges 'conspiracy by Modi' after non-bailable warrant is issued against Naidu
---
All opposition parties need to come together and save democracy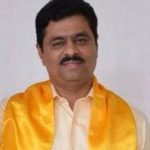 C.M. Ramesh
MP, TDP
Today we are witnessing a rather strange situation in the country. The concept of India is being misused and vested interests are taking undue advantage of the circumstances. Communal occurrences across the country are beginning to threaten the secularism of the nation.
The need of the hour is for all the opposition parties to come together and save democracy. We need to protect our nation and our institutions from undue interference. This is the commitment of the TDP as well.
A national alliance against the BJP-led NDA looks promising. But given the diversity of our country and multiplicity of parties, alliances need to be worked out at the state level.
There have to be regular meetings of party leaders whose commitment to take on the BJP is unequivocal. United oppositions need to mobilise public opinion against the BJP in the run up to the 2019 elections. The aim is to garner support for preserving the Indian Constitution and culture, since these are under threat ever since the present government came to power at the Centre.
The initiative taken by Chandrababu Naidu is laudable and is a step in the right direction.
(This is an updated version of the author's commentary.)
---
By merely relying on optics, Opposition giving Modi-Shah ammunition to paint it opportunistic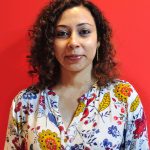 Ruhi Tewari
Associate editor, ThePrint
As the cliché goes, there are no permanent foes or companions in politics. And the sudden Rahul Gandhi-Chandrababu Naidu bonhomie goes to prove just that. This is a crucial time for the opposition to forge an alliance that can, despite its differences and contradictions, hope to bring the Narendra Modi-led BJP down. Naidu's meetings with a slew of opposition party leaders, including Rahul, Sharad Pawar, Sitaram Yechury and Mulayam Singh Yadav, reflect this very desperation – the need to move fast and move far.
However, the opposition's desire to unite against Modi is as much about self-preservation and self-interest as it is about taking on the Prime Minister. The Naidu-Rahul meet is a manifestation of the same desire. Their self-interest and uniting against Modi are not an either-or situation, and instead complement each other.
Opposition parties, particularly the Congress, realise it is in their interest to see Modi defeated, and prevent an already powerful leader from consolidating his hold. And for this, a coalition of key players is a must.
These parties believe that whether or not these alliances finally come through, it is in their interest to show that they are at least attempting to come together to push the BJP into a corner and make it jittery. The Rahul-Naidu meet is evidently part of the same strategy.
However, by taking so long to forge something concrete and by merely relying on optics of handshakes, opposition parties – particularly the Congress – are simply giving the crafty Modi-Shah combine enough time to prepare ammunition against them and portray these parties as being unsure and opportunistic.
---
By Fatima Khan, journalist at ThePrint. You can follow her on twitter @khanthefatima. 
Get the PrintEssential to make sense of the day's key developments