Parties raised concerns over the need to protect SC & STs, strengthen the SC/ST (Prevention of Atrocities) Act.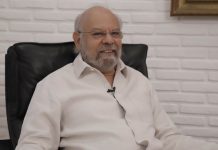 The Rajya Sabha MP, whose party is a BJP ally, says the current environment is not healthy for the nation, minorities need to be taken along.
She is likely to invite opposition leaders personally in Delhi for a rally to be held on January 19 next year.
Naidu said that the state suffered heavily because of the bifurcation in 2014.
Amidst high drama of no-confidence motion against Modi govt, what seems to have gone unobserved is the implication of division of votes on 2019 elections.
Galla, who initiated the no-confidence motion against Modi govt, is a battery baron and Telugu actor Mahesh Babu's brother-in-law.
Five reasons why the opposition's calculations have gone horribly wrong with the no-confidence motion.
The best cartoons of the day, chosen by editors at ThePrint.
Former ally TDP and the CPI say the responsibility to ensure smooth running lies with the government, and they will continue to raise their issues.
The BJP is ambitious and wants to expand while the allies are suspicious of it.