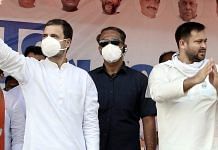 Addressing his first Bihar election rally, Rahul Gandhi targeted PM Modi on the Chinese 'invasion' of India. Modi had earlier said he 'bowed' his head to soldiers who died in the Galwan clash.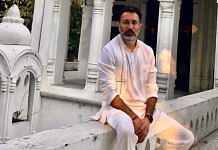 Congress leader Jitin Prasada says atrocities against Brahmins in UP have increased in last 3 yrs. Advisory panel of ex-civil servants will guide his Brahmin Chetna Parishad to help 'victims'.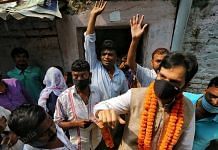 ThePrint gets on the campaign trail in Bihar's Bankipur where 3 debutants — Luv Sinha, Manish Barriarr & Pushpam Priya Choudhury — are taking on BJP's Nitin Nabin.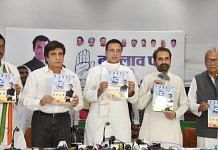 The Congress, which is contesting in 70 out of 243 seats in alliance with the RJD and 3 Left parties, also promised a loan waiver for farmers having small and medium landholdings.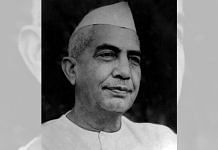 In 'Capturing Institutional Change', Himanshu Jha writes about the Official Secrets Act and the Janata government promising 'openness' after Emergency.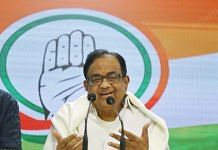 Chidambaram's demand for restoration of J&K's special rights isn't endorsed by Congress, but experts say it's an attempt by Team Rahul to court alienated 'Left-liberals & Muslims'.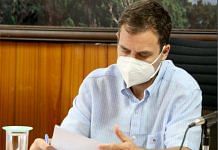 Wayanad District Panchayath President K. B. Naseema, who was uninvited to the meeting, alleged she was kept out due to politics.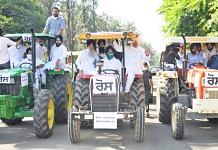 Opposition AAP and Akali Dal have demanded copies of the proposed legislation against the Modi govt's farm laws before it is introduced in Punjab assembly.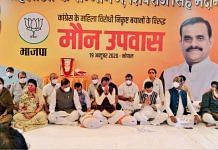 While addressing a poll meeting Sunday in Gwalior, Congress' Kamal Nath said his party candidate was a 'simple person' unlike his opponent, BJP's Imarti Devi, who is an 'item'.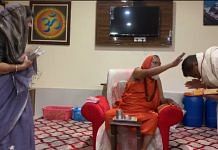 Amit Jogi, son of late Chhattisgarh CM Ajit Jogi, had filed his nomination for Marwahi bypoll but it was rejected after a probe committee cancelled his tribal caste certificate calling it fake.