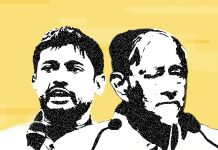 Ten JNU students, including Kanhaiya Kumar, Umar Khalid and Anirban Bhattacharya have been charge-sheeted under the sedition law for raising 'anti-India' slogans in 2016. Meanwhile, in Assam, scholar and Sahitya Akademi awardee Hiren Gohain has been charged with sedition for a speech he delivered against the Citizenship (Amendment) Bill, along with journalist Manjit Mahanta and Krishak Mukti Sangram Samiti chief Akhil Gogoi. ThePrint asks: Does sedition law apply to JNU & Assam cases or is it being used as tool to stifle dissent? Sedition law is a colonial remnant and needs to be scrapped Kapil Sibal Senior leader, Congress There is no iota of doubt that the sedition law needs to be scrapped right away. It is a remnant of the colonial era and there is no place for it in 21st century India. It was used in colonial era to force people to fall into line and it is being used today by the...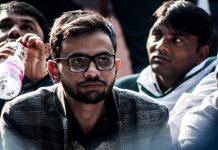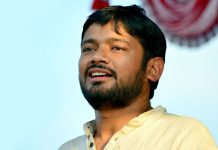 Three years after protest on Parliament attack convict Afzal Guru's death anniversary, Delhi Police has filed its chargesheet in the JNU row.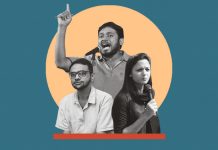 The trio, who became face of 2016 JNU protests, rule out joining active politics, claim they will stick to academics and research.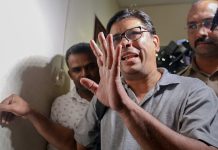 As election nears, fictitious enemies are being propped up to divert attention from Modi government's failures.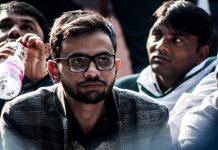 We have an ideology which talks about one nation, one religion, one culture, one idea - and whatever doesn't fit into that has to be physically eliminated, said Khalid. https://www.youtube.com/watch?v=n-0F6R0Ktbo Also read: Being a Muslim in India today is a disadvantage, says Umar Khalid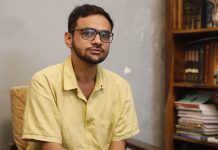 Says he's more than just a Muslim, accuses those in power and even opposition to 'some extent' of having normalised violence.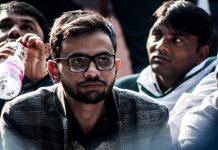 'JNU type' isn't an unfamiliar catchphrase, we hear it every time someone speaks of human rights.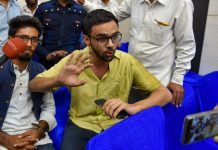 The duo told police they thought attacking Khalid will draw attention to the issue of cow protection.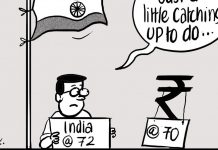 The best cartoons of the day, chosen by editors at ThePrint. The selected cartoons appeared first in other publications, either in print or online, or on social media, and are credited appropriately. 'Limited independence' On the occasion of India's 72nd Independence Day, cartoonist Sandeep Adhwaryu suggests Indians enjoy limited independence to speak their mind. Over the past one week alone, political cartoonist Satish Acharya quit his job because an editor dropped his submission, and an alleged attempt was made to kill JNU scholar Umar Khalid, a critic of the government. A race? Cartoonist Gokul Gopalakrishnan takes a dig at the rupee's recent fall. The Indian currency breached 70/$, a record low, Tuesday before making a slight recovery. 'On our side' Some people, including journalists, have declared former cricketer Imran Khan's swearing-in as Pakistan Prime Minister a test of patriotism for the Indian invitees, his former colleagues Sunil Gavaskar, Kapil Dev and Navjot Singh Sidhu. While the first...