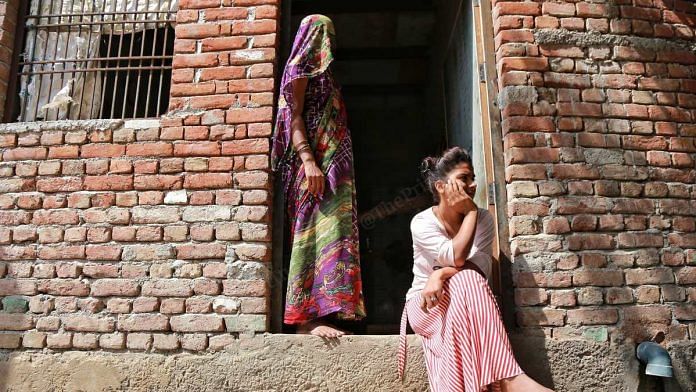 Text Size:
It was a 'gang rape' until some people realised that the case involves atrocities on Dalits. They were demanding capital punishment for the accused until Thakur caste pride came into the picture. And then the story changed into that of an 'affair gone wrong'. That is what being poor, rural, Dalit and a woman means in Uttar Pradesh's 'Thakurvad' times.
Questioning upper-caste hegemony in Hathras has activated the whole upper-caste nexus. A few days ago, BJP MP Rajvir Singh Diler even visited the jail where the four accused are lodged. Diler said he was there because the jailor had 'invited him for tea'.
Everyone from Thakur villagers to local MLAs and MPs have been coming up with different theories to explain the gruesome Hathras case.
Then, the UP administration got involved too. Someone leaked phone call records to suggest that the Dalit woman's brother and the accused knew each other. Soon after, the main accused wrote a letter to the Hathras Superintendent of Police (SP), describing how he was 'friends' with the Dalit woman, and that her family didn't like it. The family has been under the constant vigil of UP police. And some say, pressured by them too.
Many are telling national television channels that this is a case of what is popularly, though wrongly, called an 'honour killing'. Dalits have killed their daughter for being in love with an upper-caste man.
It's no more about justice. It is now a 'how dare you question our upper-caste men' story.
---
Also read: Rhea Chakraborty, Hathras, Delhi riots and Covid — all these have something in common
---
'Honour killing' — an upper-caste concept
When was the last time you heard of Dalits killing their daughters for eloping with upper-caste men? One month ago? One year ago? 'Honour killing' is not a really Dalit trend.
It is a concept based on purity and pollution. The upper castes consider themselves 'pure' and the lower castes as 'pollutants'. And the repository of all of society's 'purity' and supposed 'honour'? Women. Upper castes do not want their lineage to be 'contaminated' by lower castes.
Every news article on 'honour killing' tells us the same story — the upper-caste family kills/hounds/tortures their daughter in the name of 'honour' if the lover is a Dalit.
It is the greatest sin that a Dalit man can ever commit — falling in love with a woman from the upper caste.
And no, this is not only limited to Uttar Pradesh, Haryana and Rajasthan. These kinds of murders happen all over India. A Dalit husband and his upper-caste wife have changed 25 homes in five years in order to not be hunted down by the woman's family.
The hatred for a Dalit is so deep that the upper castes chase/hound the couples for decades. They never forget. And though murder might be an extreme form, just tell any upper-caste man that his daughter wants to marry a Dalit man. Most of their 'caste warrior' selves, which may have been in hiding, will pounce out.
As for men who rape Dalit women? Rape is not about sex, it is about establishing power hierarchies — of showing people their 'place' and subjugating their bodies.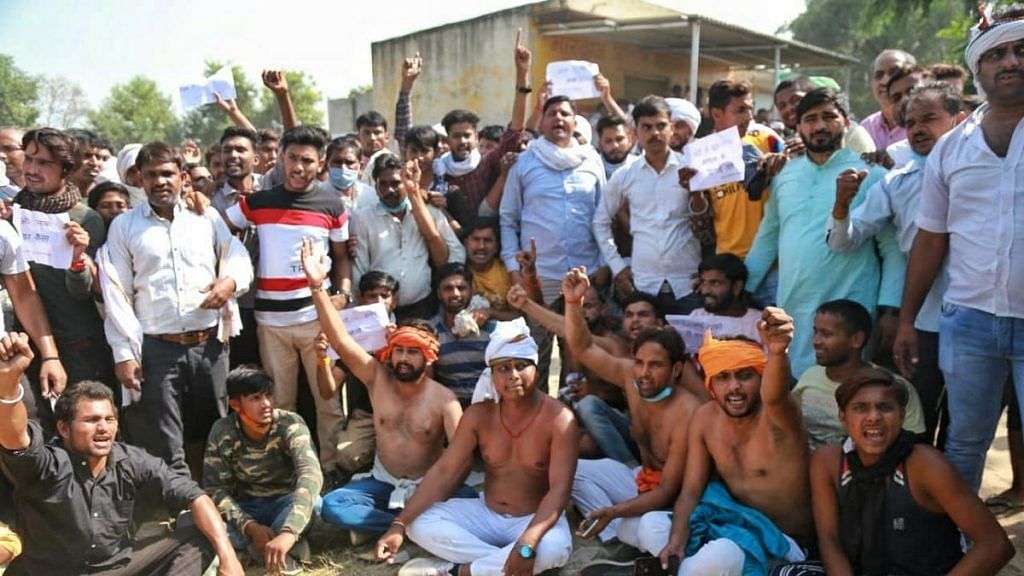 What if there was an affair?
Back in Hathras, the police and BJP politicians are floating the theory that the accused had a relationship with the victim so this can't be a 'rape'. They conveniently forget that according to the National Crime Records Bureau (NCRB), almost 95 per cent of rapes are committed by offenders who are known to the victim. Being in an affair doesn't absolve the accused of the heinous crime, and the Hathras victim has even gone on record to talk of 'zabardasti'.
But if you go by what most are saying, the Dalit family tried to kill its daughter, then took her to the police station in that condition and then to hospitals. Then caste-riots were engineered to defame the government.
An 'international plot'.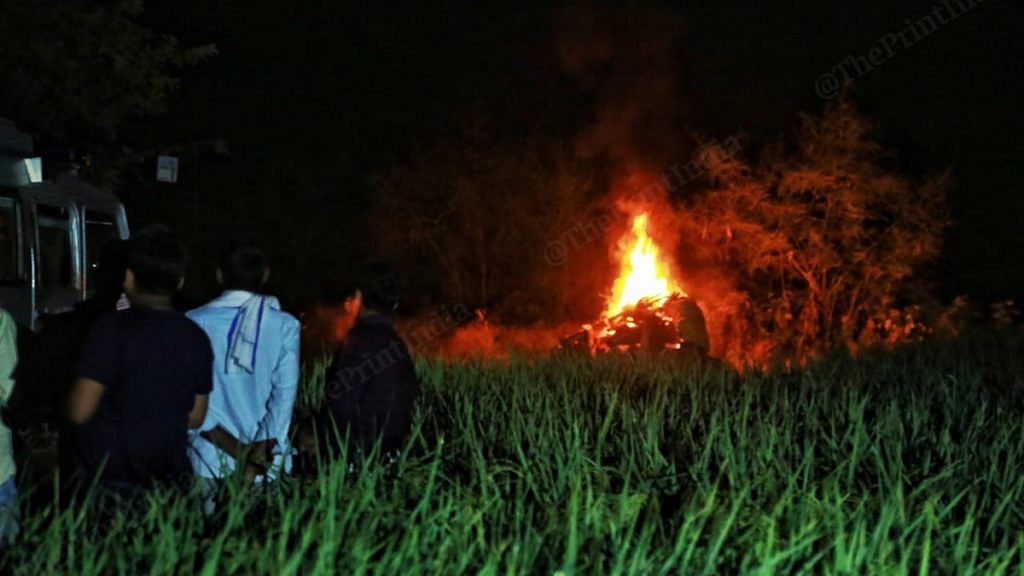 ---
Also read: Who are Thakurs of UP and why are they powerful? Answers are key to understanding Hathras
---
'Big twist'
The Yogi Adityanath government has already committed many blunders in this case. The way the administration brazenly burnt the body of the woman in the middle of the night, without listening to the pleas of the family, shook the nation. After that, the administration turned the village into a fortress and allegedly threatened the family.
One can safely assume that this treatment is being given to the Dalit family because of its caste. Even the family said that 'being a Pandit or Thakur' would have likely saved the woman.
Not just UP Police and government, look at the coverage of the Hathras story in certain news channels too. Calls for justice became stories about 'honour killing', 'big twist' and 'Operation Hathras' in no time.
---
Also read: Don't know how to take a U-turn? Learn from TV channels on Rhea Chakraborty and Hathras cases
---
Ambedkar and the dream of a Dalit
The BJP government, like all other governments, chants the name of Ambedkar. But they have forgotten that Ambedkar advocated inter-caste marriages. Savarnas hounded Ambedkar for the Hindu Code Bill.
There are many upper caste people who have shunned casteism. It is the result of the 70 years of struggle against casteism. But in recent times, a section of the upper castes seems to be trying to reverse the gains. Just look at the vilification of the Bhima Koregaon Dalit movement.
Dalit politics seems to be at a loss after the silence of Mayawati and the death of Ram Vilas Paswan. There is no one to take the mantle. Bhim Army leader Chandrashekar Azad has been trying to create a space for himself, but whenever he tries, he is thrown into jail. Dalit society needs a new Kanshiram in order to continue their struggle for equality.
Ambedkar called for the annihilation of caste, but in today's politics, it has been turned by the upper caste into seeing the society as casteless and being caste-blind.
Equality is not a rationing scheme, it comes from the hearts and minds. The onus in the Hathras case is on the Adityanath government, it can make it or break it. The 'Kevat-Kevat, Shabri-Shabri' chant during election campaigns won't help all the time.
Views are personal.
Subscribe to our channels on YouTube & Telegram
Why news media is in crisis & How you can fix it
India needs free, fair, non-hyphenated and questioning journalism even more as it faces multiple crises.
But the news media is in a crisis of its own. There have been brutal layoffs and pay-cuts. The best of journalism is shrinking, yielding to crude prime-time spectacle.
ThePrint has the finest young reporters, columnists and editors working for it. Sustaining journalism of this quality needs smart and thinking people like you to pay for it. Whether you live in India or overseas, you can do it here.