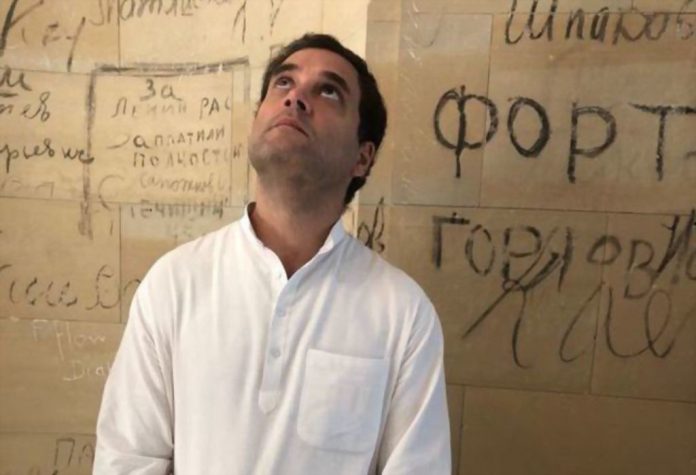 Text Size:
A self-goal by the Congress party's social media team is all the BJP wants.
In the visual age we live in, images matter more than words. Politicians endlessly produce photographs of themselves where they look like leaders. Take Narendra Modi for instance. Almost every day, he produces images that exude power.
All images of Modi below, unless otherwise mentioned, are from his own Twitter account – tweeted by him, i.e., this is how he wants himself to be seen. These images are powerful because they visualise the abstract idea of leadership and make it seem like a real thing that resides in the personality of Modi. If you are a Modi critic who scoffs at images like these, think it's not Modi but your favourite leader in these images. Then ask yourself how you feel.
He's waving at his followers. He wears headgear like a boss. His stride is purposeful.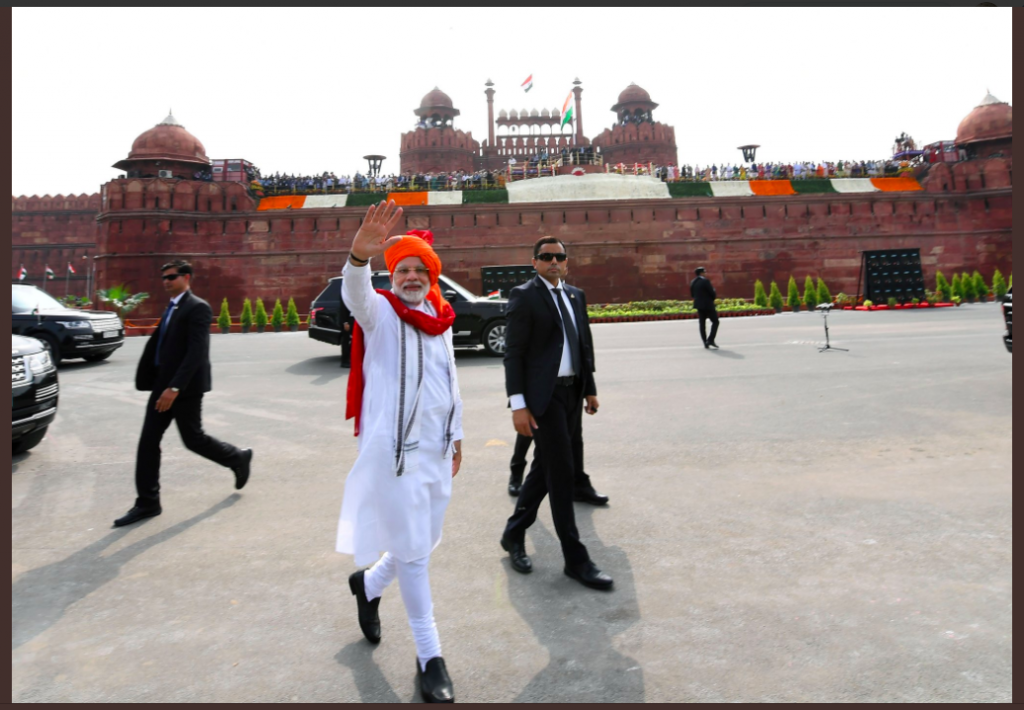 World leaders are spellbound by his ideas.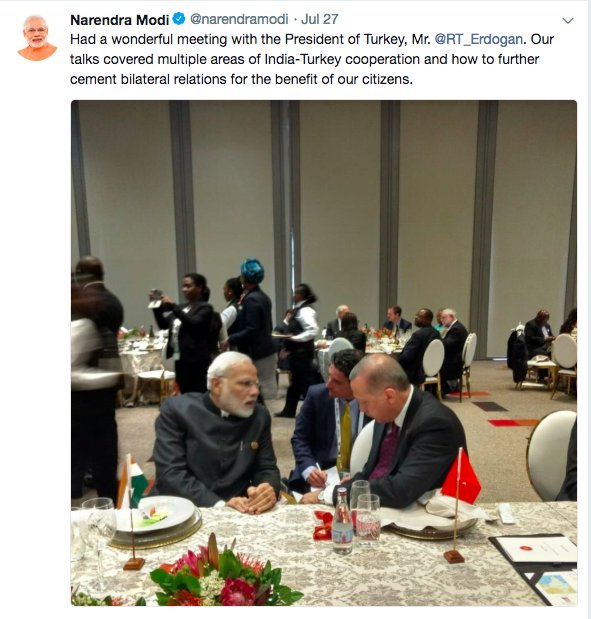 Even the country's freedom fighters want his time and attention.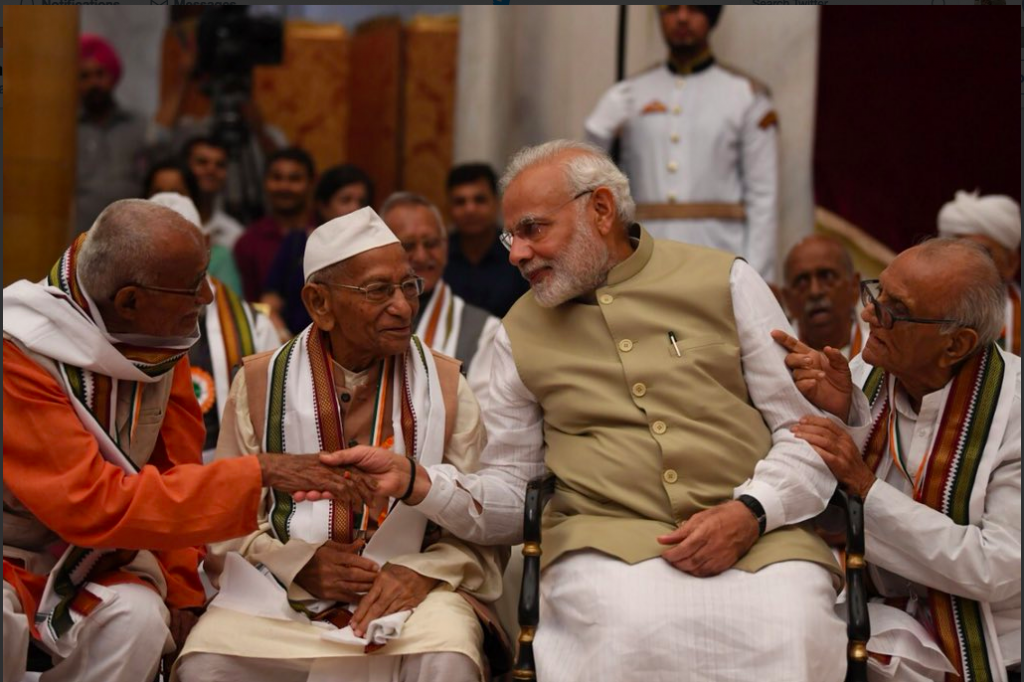 The party is celebrating him like a god all the time.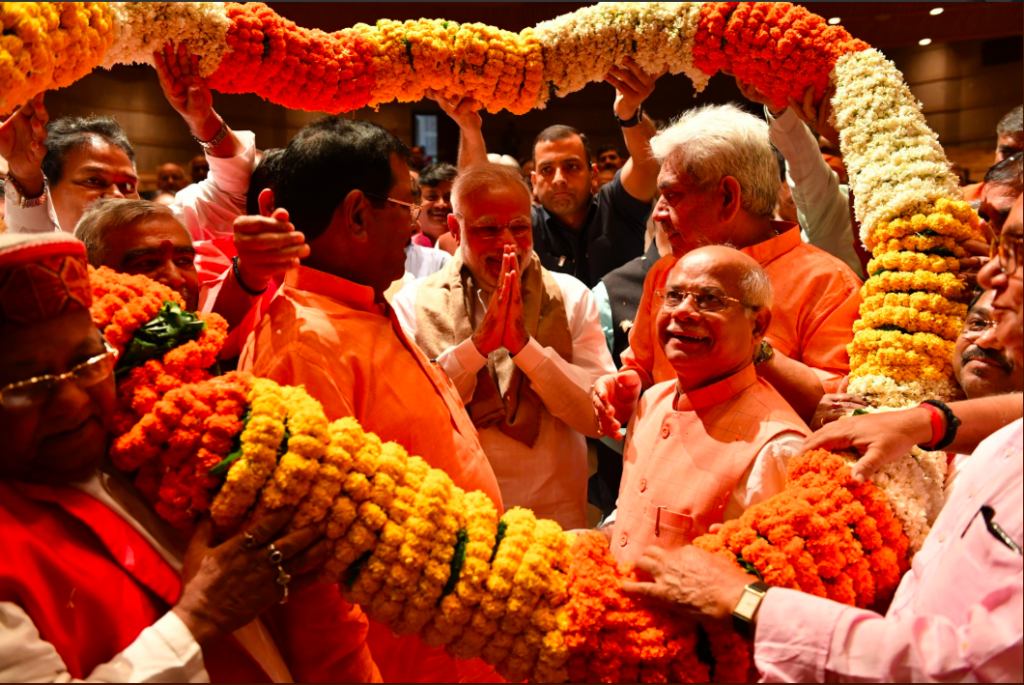 He speaks, others listen.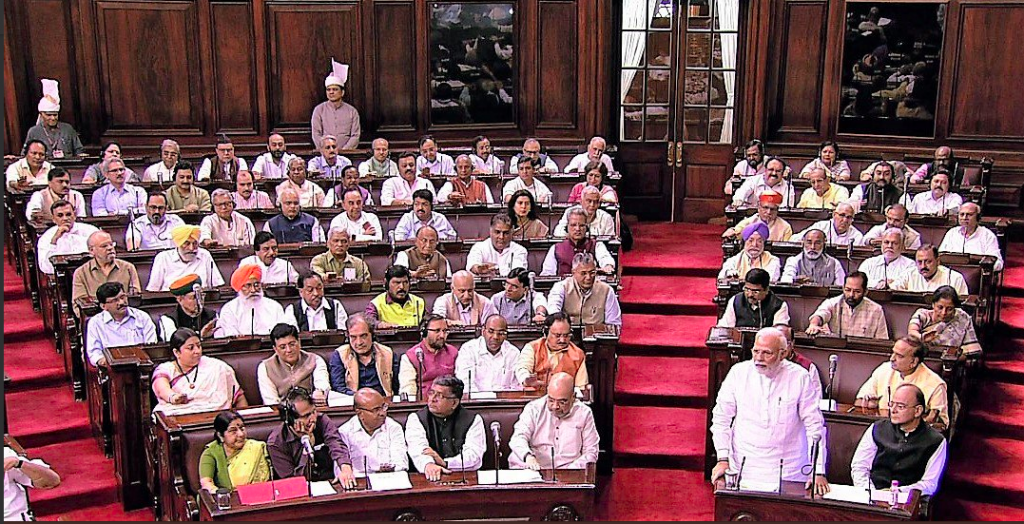 His body language says "I did it".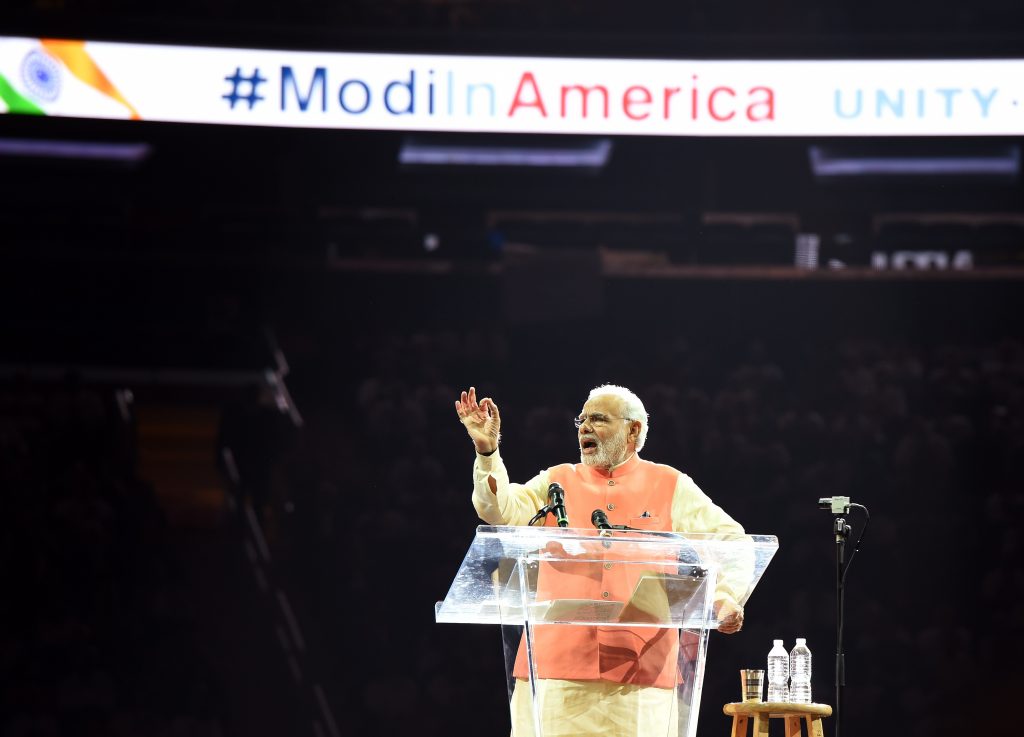 Maybe, one is giving him too much credit. He's the Prime Minister, and the designation alone makes him the centre of attention. Let's look at the images he was sharing on Twitter in August 2013, exactly five years ago, when he hadn't even been declared a prime ministerial candidate.
His body language said he's on the job. He's showing the way.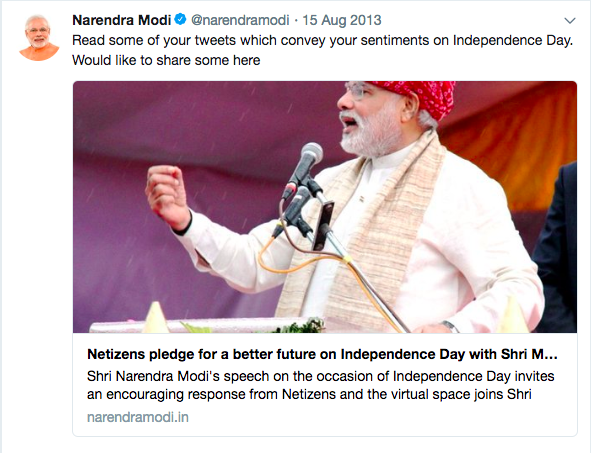 His Independence Day message sounded like he was already the prime minister! He wasn't waiting to win the election before trying to create "Ek Bharat, Shrestha Bharat".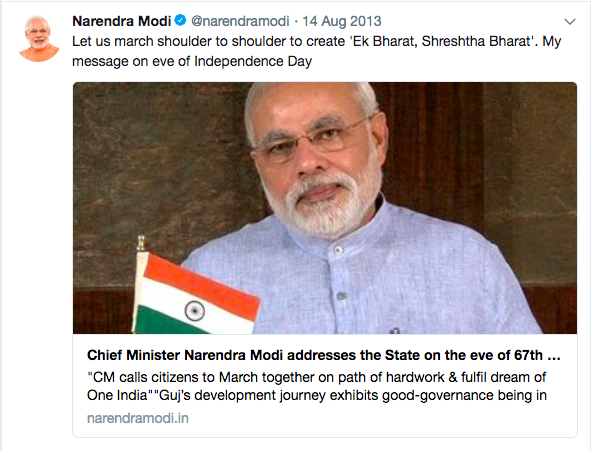 It's not clear who's presenting whom a gift, but it looks like a foreign diplomat is showing Modi respect.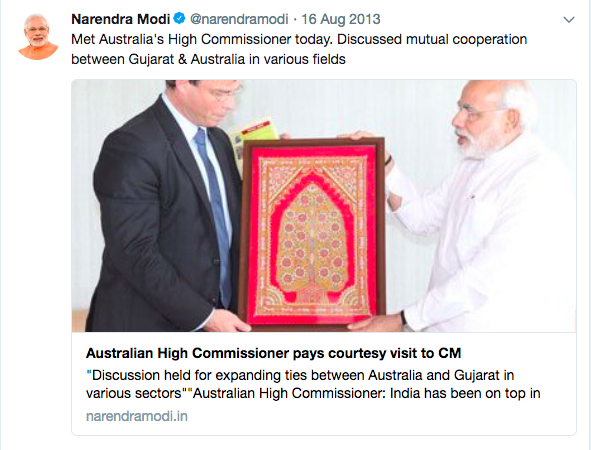 He was giving succour to those who need it. Or, the images he shared suggested as much.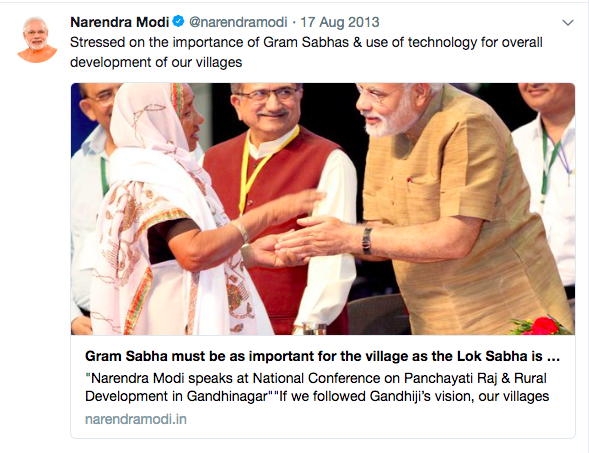 He was already guarding India's borders!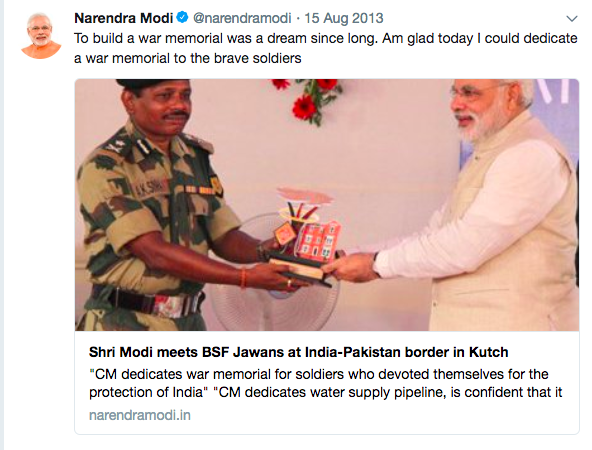 Occasionally, he does go overboard – but only in trying to look like a boss.
"Kya khoob lagte ho, bade sundar dikhte ho" pic.twitter.com/la4Does1XM

— Shivam (@GhantaGuy) May 14, 2015
By contrast, look at Rahul Gandhi. This is how Rahul and his social media team think they'll make him look like he's ready to lead the country.
These images put out by the Congress party's official Twitter account Thursday suggest the opposite of leadership. They make him look clueless.
The many facets of Rahul Gandhi. #Bundestag pic.twitter.com/MtoNs1TxjO

— Congress (@INCIndia) August 23, 2018
Maybe Rahul is not clueless, but he looks clueless. Whatever Rahul says in Germany is now going to be overshadowed by these images, which have become the stuff of a million memes. The memes suggested the photos make him look awkward and uncomfortable – not the sort of person anyone would want to see as a prime minister.
me when I fart in the elevator pic.twitter.com/7VlBCD8UPw

— Harish Iyengaar (@scaryhairyman) August 23, 2018
Many on Twitter – and not just Modi supporters – were immediately reminded of the song 'Main Aisa Kyun Hoon' from the movie Lakshya.
The movie's plot from Wikipedia sounds a lot like Rahul's life, except the happy ending:
"Karan leeches off of his father's business and lives a lazy lifestyle. However, upon watching an action movie, he and some friends decide to enlist in the Army, only to decide halfway through the course that it is too much for them. This decision costs Karan the respect of his family and lover, so he resolves to return to the army and prove his resilience."
That's not all. The Congress puts out more images making him look aimless, clueless and amateur.
Will you ever see Modi or the BJP ever put out a picture where his own party colleagues look like they are not interested in him? How do you make someone look like a leader if you make him look like he stands aloof, while his followers are busy in their own casual chit-chat?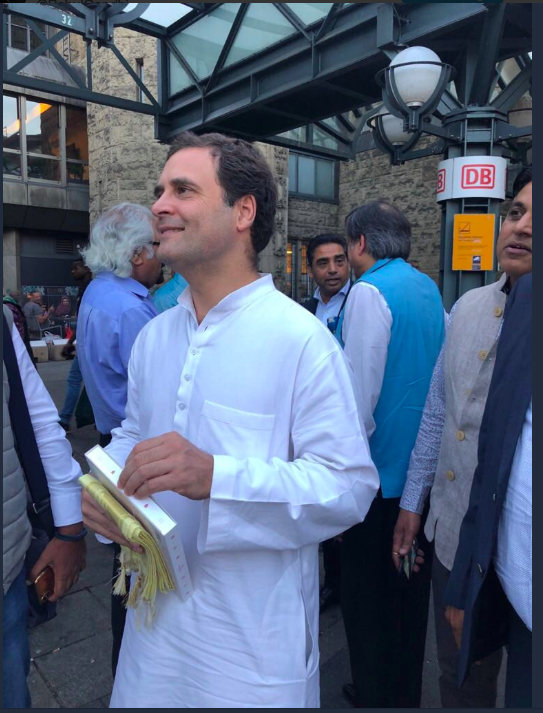 How many light bulbs will it take to change Rahul Gandhi?
CP @RahulGandhi walks through the 'Archive of German Members of Parliament', the 'archive' has boxes labeled with every MP elected to the Bundestag from 1919 & 1999.

The 'archive boxes' resemble brick walls, which are a metaphor for the foundation of the parliamentary structure. pic.twitter.com/o6Fi2ak5Sx

— Congress (@INCIndia) August 23, 2018
Rahul's inability to project himself as a leader is all that the BJP wants.
Even we couldn't resist retweeting this 😉 https://t.co/M0y9Uvun7M

— BJP (@BJP4India) August 23, 2018
---
Also read: Let me set the record straight. I was in Geneva for Kerala- Shashi Tharoor
---
Get the PrintEssential to make sense of the day's key developments