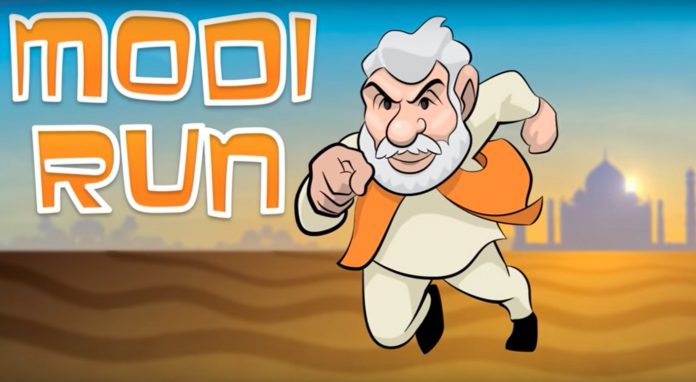 Text Size:
New Delhi: In this high-stakes election season, Prime Minister Narendra Modi appears to be getting a leg up from the virtual world.  
The Prime Minister seems to have captured the imagination of gaming and other entertainment app developers as he is by far the most popular political muse for these developers.
Modi's likeness and cartoons appear in a host of approximately 300 apps that ThePrint sifted through, which included gaming apps, selfie apps and WhatsApp sticker apps.
Here are four of the fascinating that ThePrint found:
Modi Run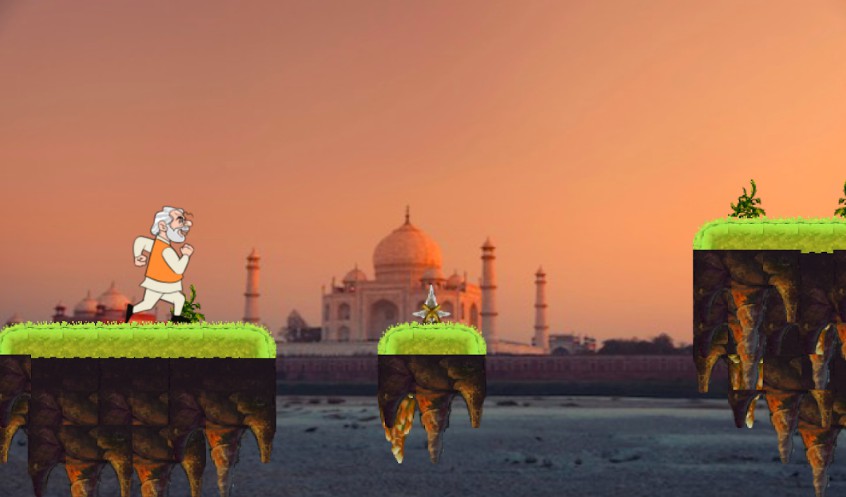 Downloaded over a million times, 'Modi Run' is an action game with a cartoon version of Narendra Modi jumping over animated houses, cliffs and walls against a background of Taj Mahal and the Red Fort.
"Help Modi through all the states and gather the votes to win the election and become PM of India," reads the Google Play Store description for the app.
The app has been developed by a California-based company, Dexati, which claims, on the same Play Store description, that "this game is not endorsed by Modi or the BJP", and is intended for entertainment and as a "parody of Indian elections".
Modi vs Kejri Run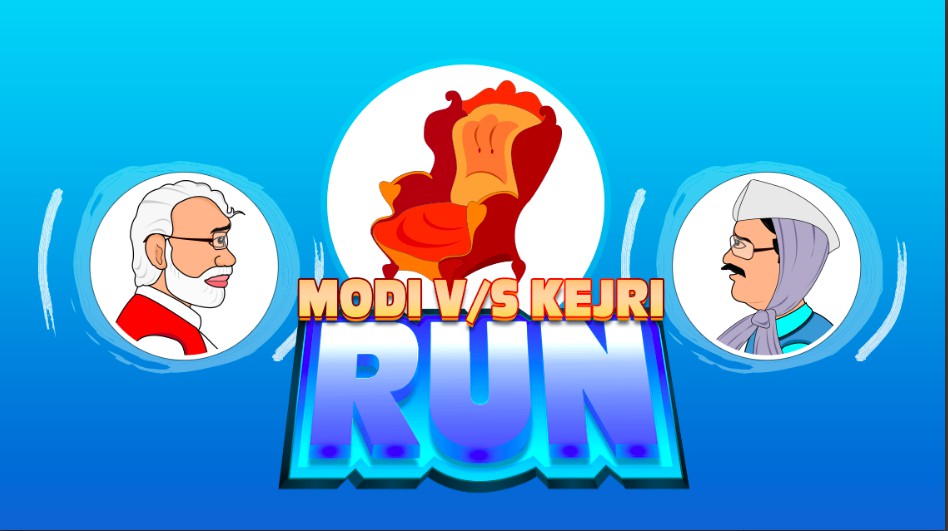 This is yet another action game featuring Modi, except that the Prime Minister has to contend with political rival, Delhi Chief Minister Arvind Kejriwal.  
Kejriwal has been added to the mix to spice things up and give Modi a run for the 'crown' (according to the Playstore description that's what the winner gets).
The app exploits the rivalry between supporters of the BJP and AAP.
You support the BJP? Then choose the Modi option and start playing the game. For Modi to win, the player must get the Prime Minister to collect the kamaal (lotus) while navigating the Modi avatar over the jhaadu (broom).
If you support AAP, then select the Kejriwal option. Except this time around the player must collect brooms and avoid the lotus.
---
Also read: New allegation against Twitter – Modi supporters say PM is 'shadow-banned'
---
Super Modi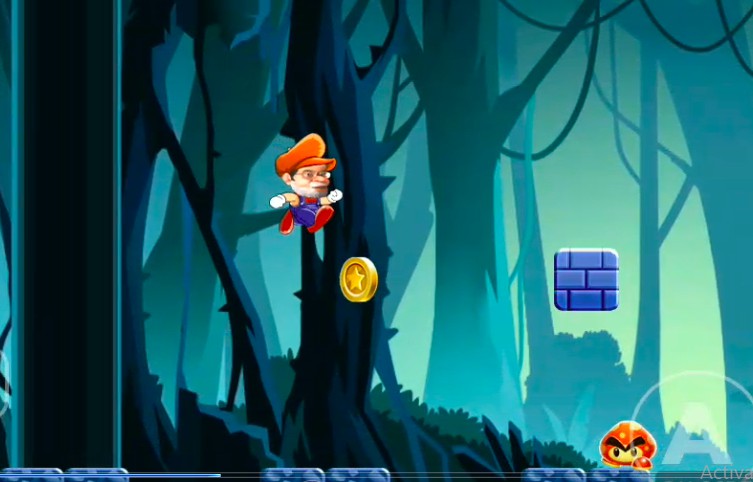 The likeness to the legendary Super Mario game series is unmissable, except it's Super Modi. In fact, Super Modi looks a photoshopped job on Super Mario — the two avatars have an uncanny resemblance down to the white gloves, cap and running gesture.
Player must navigate Modi through an obstacle course, destroying bricks and enemies to become "Super Modi", explains the game description.
This app monetises content by offering in-app purchases worth between Rs 190 and Rs 850.
Most of the other gaming apps do not offer in-app purchases, opting instead to place advertisements inside the app or by being completely not-for-profit.
Modi Train Game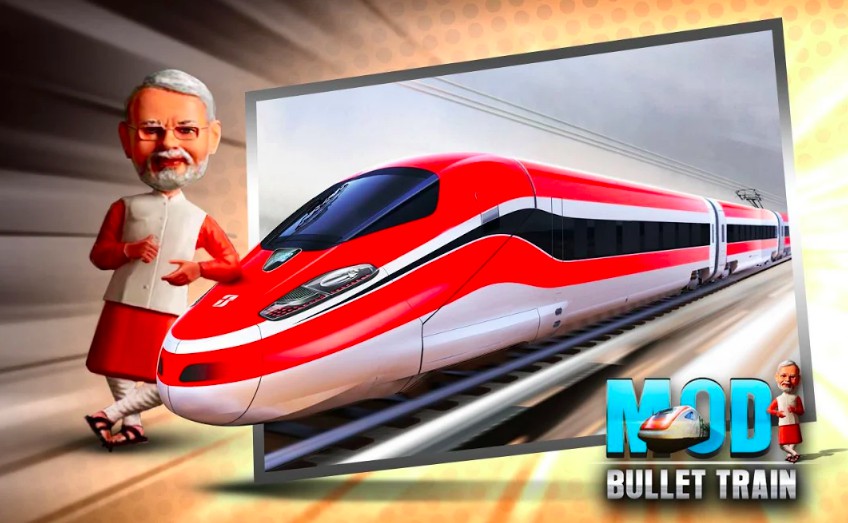 Modi-mania reaches a new level with an app called, "Modi Train Game: Kaho Dil Se ♥♥ Modi Fir Se ♥♥". It has been developed by the Pune-based Bajake Studios.
The premise of the game is simple, and has little to do with Modi. The game is a train simulator to teach players how a bullet train works. Modi's avatar simply appears to be a hook to lure in more players.
---
Also read: Modi govt plan to create social media analytical tool is a sign of an Orwellian state
---
The 'selfie apps'
Games, however, are not the only whacky apps featuring netas. Now you can have a selfie with your favourite leader, be it Narendra Modi, Rahul Gandhi, Akhilesh Yadav, or Mamata Banerjee.
Essentially these apps provide a frame featuring the politician. The app user must then position themselves in the frame so that when a photo is clicked using the app, it will look like the user has taken a selfie with the politician.
Here are a few:
Modi selfie – https://play.google.com/store/search?q=modi%20selfie&c=apps&hl=en
Rahul Gandhi – https://play.google.com/store/apps/details?id=selfiephoto.rahulgandhi&hl=en
Akhilesh Yadav – https://play.google.com/store/apps/details?id=selfiephoto.akhileshyadav&hl=en
Mamata Banerjee –https://play.google.com/store/apps/details?id=com.bitsolutions.aitcallindiatrinamoolcongressphoto.frame.editor.hd&hl=en
Check out My543, our comprehensive report card of all Lok Sabha MPs.