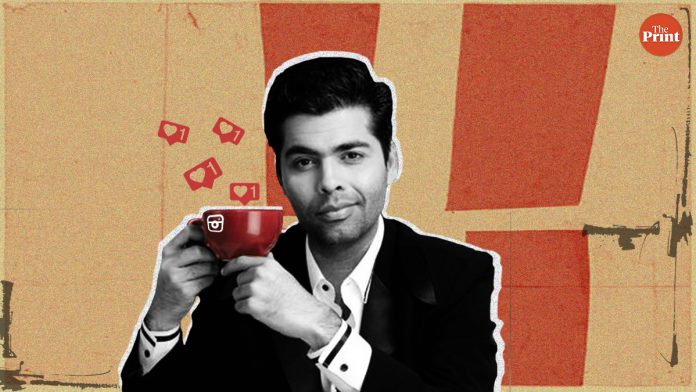 Text Size:
Koffee With Karan Season 6 returned with guests including Ranveer Singh, Sonam Kapoor, Kriti Sanon and Rajkummar Rao. But, with most celebrities already quite active on social media platforms like Instagram, it is debatable whether the chat show had enough spice to keep the viewers interested for another season.
ThePrint asks: What did Koffee With Karan Season 6 tell us that we didn't already know from Instagram?

---
The obnoxious nature of Karan Johar made me realise I can't waste an hour of my life on this Koffee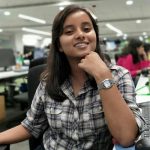 Sharanya Munsi
Web Editor, ThePrint
The waning effect of television on millennials has led to a dimmed allure for talk shows and game shows. However, the controversies and headlines dedicated to season 6 of Koffee With Karan ensured that you made an effort to watch it.
I settled down for it after hearing and reading about Alia Bhatt's burp, but the obnoxious nature of a too-much-in-your-face Karan Johar made me realise I can't waste an hour of my life watching this. I will get to know the controversial bits anyhow. On any given day, a Husky saying 'I love you' has greater demand over my attention than star kids shyly hinting at who they are dating.
The very idea of movie stars sitting down to talk about themselves is slowly breaking apart. It is not just Johar who is making talk shows repulsive; it is the simple fact that Alia is no longer a face we see only on theatre screens. Her active presence on social media ear-marked with regular live chats, tweets and an ever-present paparazzi ensures that we know all about her.
Our Bollywood stars are no longer residents of a distant galaxy. They are constantly making an effort to reach out to their fans. The exclusive nature of their lives no longer exists. Hence Koffee With Karan will never have the lure of a show like Rendezvous with Simi Garewal on a Sunday afternoon.
---
Koffee With Karan offers much more than Instagram's pompous selfies and two-line captions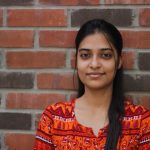 Aastha Singh
Journalist, ThePrint
Social media platforms have brought people's private lives into public domain, and details from the celebrities' lifes would probably top any list on this. But Instagram, Facebook and other platforms can project only a small amount of what many of us might actually want to share with the world.
When we talk about celebrity talk shows like Koffee With Karan, I feel we also need to look at how this show has evolved over the years.
Viewers might remember the controversial episode featuring Hardik Pandya and K.L. Rahul the most but just look at how Johar managed to diversify his list of celebrity guests by bringing in singers and siblings from different profession.
All the conversations he generated might have found some representation on Instagram but not enough to satiate those who want to know much more than what those pompous selfies and two-liner captions convey. It is also unlikely that Hardik Pandya would have put out his objectionable and problematic statements on Instagram.
Koffee With Karan Season 6, regardless of how crass or entertaining content it might have produced, offered much more than what Instagram could have. Johar could return with another season, though with an understanding that he needs to be much more cautious of whom he calls or what questions he asks from them and what answers he entertains.
---
Either Karan Johar offers something new or it's time to say goodbye to the Koffee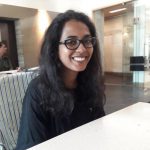 Anusuya Som
Intern, ThePrint
Koffee With Karan is no more as fancy as Instagram is. The show's sixth season did not offer anything from the world of Bollywood that one could not already get from Instagram. I think the show has lost its charm. In the earlier seasons, the celebrities were not so cautious, but now with their PR teams ready, they are taught well on what to say with a greater emphasis on what not to. In some ways, it makes sense – if you go even slightly wrong, the repercussions are drastic.
You say something in the flow and someone will be ready to harm your career. I think this season's most-watched episode was the one featuring cricketers Hardik Pandya and K.L. Rahul, which of course has been taken off Hotstar.
Then you had Jhanvi Kapoor, who said, 'I don't know what hook up means'. Please! Such vague statements are not expected, even if the show's tagline says 'don't make sense'.
It's basically like this now: Karan Johar calls his friends, they discuss the movies they have been part of and the amount of money the movie made, and how generous they are in their personal lives. The show has more or less become a stage for big names from Bollywood to come and present their philanthropic ideas. Either Mr Karan Johar needs to come up with something new or it is time to say goodbye to Koffee With Karan.
---
Anybody can be on Instagram but not everyone gets invited to Koffee with Karan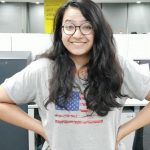 Ekta Handa
Web Editor, ThePrint
It might seem like Instagram is at par with shows like Koffee With Karan in providing the fans insights into their favourite stars' lives, but we cannot deny that Karan Johar's programme rakes in a lot of eyeballs.
I think Koffee With Karan has moved on from being just a chat show to be more of a status symbol. Everybody is on Instagram, but not everyone gets invited to Karan Johar's chat show. A celebrity has to really make an impact to get an invite from the host. And once that happens, the celebrity has truly made it to the big league.
Karan Johar is undoubtedly the biggest producer in Bollywood and being invited on his show is also good publicity. In the age of internet, thousands of people still wait for the next episode to arrive on their TV sets.
Moreover, on Instagram, celebrities' lives are curated as they share information in careful bits and pieces while chat shows like Koffee With Karan provide the fans an impression that they are seeing a more candid and freewheeling version of their stars (which may or may not be the case). It's known that Karan Johar can get people to talk about things in their lives they would not reveal on social media otherwise.
---
By Fatima Khan, journalist at ThePrint.
Check out My543, our comprehensive report card of all Lok Sabha MPs.