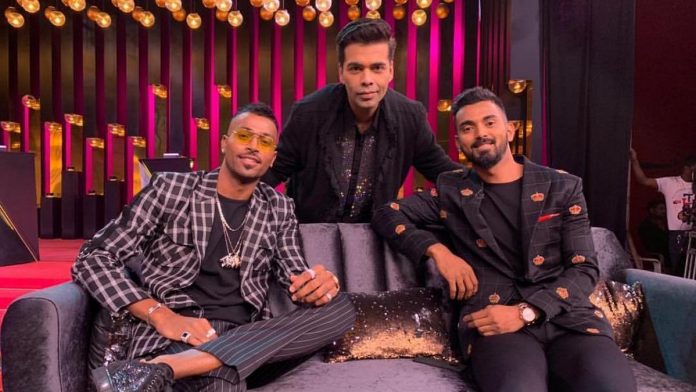 Text Size:
Hotstar removed the controversial Koffee with Karan episode with cricketers Hardik Pandya and K.L. Rahul last week after public outcry about their comments. Netflix India has also supposedly agreed to self-regulate, as has Amazon Prime. 
ThePrint asks: Hotstar drops a Koffee with Karan episode: Should online platforms censor content?

---
Hotstar should've let Koffee with Karan episode remain and let people see what idolised cricketers actually say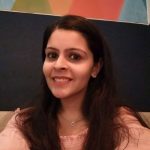 Kritika Sharma
Special Correspondent
When Hotstar unceremoniously dropped the Koffee with Karan episode with cricketers K.L. Rahul and Hardik Pandya, many people, like me had not even watched the episode and were unaware about the buzz that surrounded the episode, till news reports about their comments started pouring in. A media platform that is only available online should not be censoring content like this, it kills the whole purpose of online viewing.
With platforms like Hotstar, Prime and Netflix, viewers can choose exactly what they want to watch, switch from one platform to another, one series to another and pause a show when they feel it is not making sense anymore. By removing an episode where two young cricketers said something that is offensive, Hotstar behaved exactly like the typical Indian parents, who do not want their kids to watch what they feel is not correct.
Hotstar should have ideally let the episode remain online and let people watch the kind of nonsense certain cricketers that hundreds of young people idolise, say. And let them decide if they are heroes anymore.
Censoring content has never helped, not in the past, not now. Sample this, on the internet you can watch all the "deleted" scenes from most of the popular Bollywood and Hollywood films. These are mostly portions from movies that were cut out because either the censor board found it inappropriate or cut out during editing.
---
Content should come with prior and proper warnings/disclaimers and let viewers make a choice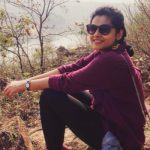 Manasa Mohan
Senior assistant editor
Online platforms should not be censoring content. Instead, they have to let viewers know what they will be watching before they actually watch it.
True, content on online platforms is open to everyone and can be viewed by impressionable people. But it's also seen when someone is specifically looking for something (or an algorithm decides they'd be interested in such content based on their search pattern).
Viewers ultimately have a choice to see or not see content. The benchmarks that apply to one viewer do not necessarily apply to another, and on the internet, these thresholds become fluid.
Content should come with prior and proper warnings/disclaimers. Online platforms need to help viewers make informed decisions, and the solution to that isn't censoring content beforehand.
Hardik Pandya's comments on the show Koffee with Karan were criticised as sexist and crass. His actions might possibly validate someone's similar behaviour. But it also opened up the discussion about such behaviour and how it could be perceived.
Censorship instead takes that power away from viewers, and limits their choices without giving them a choice.
---
Public outcry shamed Hotstar into submission but closed doors to any subsequent conversation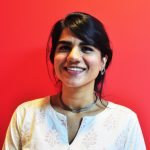 Nandita Singh
Journalist
Hotstar's censorship of the Hardik Pandya episode was a reactionary attempt to preserve an uprighteous image. The public outcry scared them into submission. Censorship should be avoided as much as possible — the freedom to voice opinions, albeit problematic at times, is fundamental to a democracy that upholds individual rights. By silencing the other side, even if you disagree with it, you're closing all doors to productive conversation, without which dialogue, dissent and subsequent change are impossible.
The line of defence — that Pandya's fans will get license to be sexist by his endorsement — is the same logic applied to ban video games because they encourage violence (disproved), putting large anti-smoking and anti-drinking disclaimers in movies, and censoring nudity and sexuality. What about the children watching right? To intervene with censorship must be preserved for worst-case scenarios — where hate speech is inciting violence, when privacy is being exploited without consent, etc.
How can those, in days to come, contextualise the backlash that Pandya received if they can't watch him say it — the body language, the entitlement to women's bodies as reflected in his tone. His interview and the reaction to it is an archival anecdote in the records of history. To erase that would be to leave the conversation incomplete.
---
Absurd to take Hardik Pandya's Koffee with Karan episode off Hotstar and curtail freedom of speech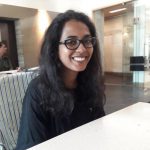 Anusuya Som
Intern
Is there any platform left in this country where one can fearlessly pour their heart out and speak what they actually feel like without thinking about the repercussions?
A show like Koffee with Karan, which is meant to be light and silly (the very tagline of the show says: Stop making sense), should not be given so much of importance. So, if someone talks about their sexual life in such a show it is not something out of the blue.
Hardik Pandya answered a very pointed question in which he said he has slept with a lot of women, and sometimes even forget their names. So what, if he had! The pseudo-intellectuals who are trying to analyse Hardik's content and pretending to be liberal are actually curtailing the very concept of liberalism and the freedom of speech. It's true, if Hardik Pandya was a woman, he would have been hailed as a sexual revolutionary. And the repercussion that he had to face were severe and illogical.
It is absolutely absurd to take the show off Hotstar for two very important reasons. One, it had nothing so offensive towards any particular community for which it should be removed altogether and second, the internet is the only platform left for Indian audience where they still have the liberty to access the content of their choice.
---
By Neera Majumdar, journalist at ThePrint.
Get the PrintEssential to make sense of the day's key developments