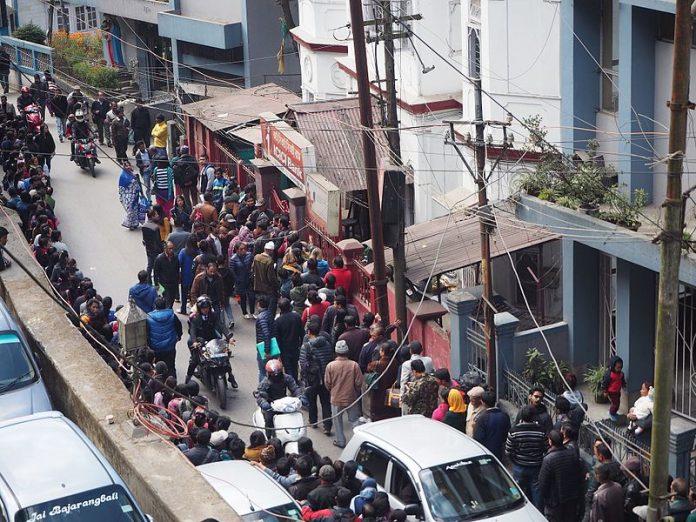 Text Size:
Exactly a year ago, Prime Minister Narendra Modi announced an ambitious but enormously disruptive decision to invalidate Rs 1000 and Rs 500 notes, ostensibly to combat corruption, counterfeiting and terror funding. Demonetisation triggered public panic, slowed manufacturing, sent workers home and affected economic growth.
The RBI said in August that 99 per cent of the cash was returned. But the move forced citizens to adopt digitisation at an unprecedented pace, in a country where 80 per cent of transactions were conducted in cash. And it helped the BJP win the election in UP.
What has India gained and lost from demonetisation and what are the lessons learnt?
Demonetisation was expected to tackle black economy. But the black economy has two aspects. One, it is the black wealth that gets stocked in 40-50 years, and second is the black income that is generated every year. The black wealth exists hardly 1 per cent in cash, and that too has come back. So, demonetisation hasn't even attacked 1 per cent of the black money.
 What have we gained from demonetisation?
We have gained nothing from demonetisation. It couldn't manage to curb black money, it couldn't manage to counter terrorism, and it couldn't manage to stop counterfeit currency being circulated. Digitisation was happening automatically in the formal sector. It would have happened without demonetisation too. But for that we need financial literacy, better infrastructure, readily available machines and so on.
What have we lost from it?
It is the unorganised sector that provides employment to 93 per cent of people and contributes to 45 per cent of the output. If you see the various private studies conducted, we experienced a negative growth rate in that period. We saw a dip in the GDP and I don't believe that the economy is even growing at 5 per cent. Apart from that, there are social costs that people bore. Marriages got postponed, people lost jobs so their children couldn't go to schools, among others.
---
Here are other sharp perspectives on demonetisation:
Radhika Pandey, consultant, NIPFP
Milan Vaishnav, senior fellow, Carnegie Endowment for International Peace
T.S.R. Subramanian, former cabinet secretary
Ritika Mankar Mukherjee, senior economist, Ambit Capital
Manish Tewari, national spokesperson, Congress
---
It also hit the institutions as the credibility of the RBI and the rupee came into question. The Prime Minister didn't reply in the Rajya Sabha and it has long-term effects on democracy. Moreover, with declining capacity utilisation, investment fell and in the long run, the country is caught in a recessionary situation.
 What are the lessons learnt?
We learn that black money doesn't mean cash. There is no one-shot solution to the problem of black economy. If black money is to be targeted, then we should attack its generation. If demonetisation was to be done, then we should learn from Europe where they had a pre-prepared demonetisation process and the system was ready.
 Arun Kumar is a retired professor at JNU
Get the PrintEssential to make sense of the day's key developments