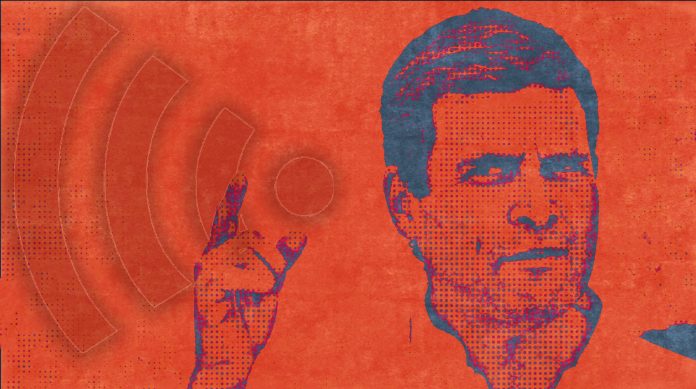 Text Size:
Through an audio recording, Congress president Rahul Gandhi has asked his party workers to tell him their choice for chief ministers in Chhattisgarh, Rajasthan and Madhya Pradesh.
Lobbying for the CM's post are Ashok Gehlot and Sachin Pilot in Rajasthan, Kamal Nath and Jyotiraditya Scindia in Madhya Pradesh, and Bhupesh Baghel, T.S. Singh Deo and Tamradhwaj Sahu in Chhattisgarh.
ThePrint asks: Rahul Gandhi uses audio poll to pick CM in 3 states: Democratic solution or too facile?
---
Final decision still contingent upon Rahul Gandhi – it's not democratic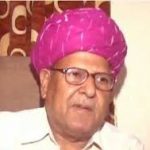 Onkar Singh Lakhawat
Senior leader, BJP Rajasthan
The Congress was never a democratic party.  It's a party by one family and for one family. Previously, all party members would only keep repeating Sonia ji's name, and now she has been replaced by Rahul Gandhi ji.
No new leader from outside the party will ever make it big in the party.
It is BJP which has had multiple leaders over the decades. From Bangaru Laxman, Jana Krishnamurthi to Nitin Gadkari and Rajnath Singh, the BJP has been the one party that upholds democratic ideals.
For a party to function in a democratic country, it is important that the party is democratic in its functioning, to begin with.  If the MLAs have been consulted, as the party claims, then why is the final decision still contingent on Rahul Gandhi? Even Ashok Gehlot and Sachin Pilot are saying that it is only Rahul Gandhi in whose hands the decision lies. This is not how a democracy works.
Even senior Congress lawmaker Vishvendra Singh expressed how there is no point in him and other MLAs giving their opinion when it is the high command that will take the final call.
The party didn't even disclose who will be the CM candidate before the elections. Who is their party's face in Rajasthan, no one knows.
---
For Congress' 2019 dream to come true, we need to listen to party workers and public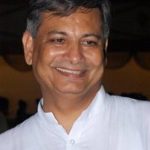 Sanjay Bapna
Senior leader, Congress Rajasthan
In a democracy, all viewpoints, no matter how contrary, are important. The party leadership, based on the credence of those viewpoints, will make a decision keeping in mind the best interest of the party.
Vishvendra Singh's statement is his personal opinion. But if we were, in fact, a party run solely by a handful of members, then there was no reason for party president Rahul Gandhi to conduct such an elaborate and well thought out exercise. The audio note of him asking for the opinion of all Congress workers is testament to the fact that a serious democratic process is being followed.
We must remember that ultimately the Congress party is preparing for the 2019 elections. We want to come to power at the Centre in 2019. For that dream to be realised, we need to listen to the public and our party members. I am hoping this is what was on Rahul Gandhi's mind as well.
People who claim the party president doesn't have a democratic approach, haven't been following his trajectory over the past few years. Besides the party members, he has also engaged with different sections of society – farmers, entrepreneurs, students, trade bodies and more.
The troll army sits online and twists every single thing he does, to suit their purpose. But that doesn't bother the Congress leader.
---
Strategy could work well to paper over any allegations of prejudice against Rahul Gandhi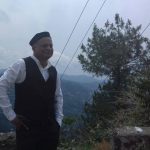 Mujibur Rehman
Editor, Rise of Saffron Power and assistant professor, Jamia Milia Islamia
Ever since Rahul Gandhi joined politics, one of the major claims he's made is that he is interested in revamping the party, which is why he never joined the cabinet even when Manmohan Singh wanted him to.
My sense is that Rahul Gandhi is sincerely interested in reviving the essence of the Congress party. There does seem to be some semblance of internal democracy in the party.
But so far, we do not have enough evidence of the success of his approach. As far as his strategy of sending an audio recording to his party members is concerned, the efficacy is questionable. I am not sure the correct mechanism is in place and whether or not they have a list of genuine party workers.
Democratically, it is the MLAs who decide the CM of a state, not the party workers. This is the model we operate in. It is also possible that party workers could often go wrong. They could elect a person who doesn't meet certain criteria.
On the other hand, it could also be a very smart strategy to make the results seem unbiased.
Jyotiraditya Scindia has an apparent closeness with Rahul Gandhi, they often sit next to each other in Parliament as well. The strategy could work well to paper over any allegations of prejudice. Regardless of the final decision, Rahul Gandhi could always say—this is the party's call.
---
Picking Rajasthan CM would have been difficult for Rahul Gandhi, good he asked workers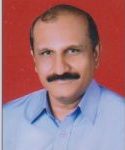 Anil Sharma
Senior journalist and political analyst
Rahul Gandhi's call asking Congress party workers for their choice of chief ministers has come as a shock for many. But the innovative idea seems democratic because the mood of the people is reaching the top Congress leadership. Otherwise, in Congress, there has always been a tradition of holding a meeting of elected members and asking them their CM choice. The decision on the CM is usually left to the Congress high command.
For the first time, over two lakh workers at random in Rajasthan have received Rahul Gandhi's recorded message. The two frontrunners are young and charismatic Sachin Pilot and former chief minister Ashok Gehlot, who is known for his political acumen and his reach to grass root levels. Gehlot is a leader of masses and a large number of party workers would have mentioned his name, while Pilot has been more active in the state in the past five years. But, in this short time, Pilot's hard work and leadership have shown results.
It really would have been a difficult choice for Rahul, so it is good that he went ahead and asked the party workers their views and opinions.
---
These 'democratic' optics won't hold for long if Congress continues to be ruled by one family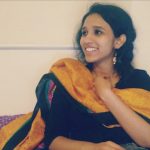 Fatima Khan
Journalist, ThePrint
It is no secret that the Congress has been seen as a party with a top-down approach for a while now. It has also been made to appear as if it is the only party that practices dynasty politics. That is far from reality.
In any case, perception and imagery play an almost indomitable role in politics. Which is why Rahul Gandhi making whatever efforts he is to refurbish Congress' democratic image must be appreciated.
That said, there is a difference between making a party appear democratic and it actually being democratic. The authenticity of Rahul Gandhi's conviction is anyone's guess.
In all this brouhaha and veneration of 'democracy', it would do us well to remember that it isn't a flawless concept. And it most definitely doesn't guarantee efficiency or honesty. While it may still be the better of the modes of governance available, it is wise to not blindly trust anything that appears democratic.
As far as Rahul Gandhi and the Congress are concerned, these are small steps that could go a long way in helping both gain acceptance among the masses. But until the highest echelons of the party continue to be occupied by members of one family, these optics aren't going to hold much water.
---
By Fatima Khan, journalist at ThePrint. You can follow her on twitter @khanthefatima.
Get the PrintEssential to make sense of the day's key developments.