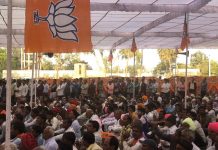 The BJP won one zila parishad seat in Alwar and seven out of 13 panchayat samiti seats while Congress bagged five panchayat samiti seats.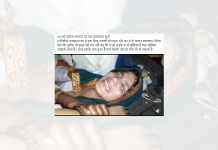 The viral video claims that rape cases have witnessed a huge spike in Rajasthan ever since the Congress came to power.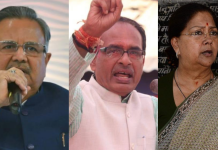 BJP brass wants to move 3 former CMs out of state but they don't want to let go. And in this tussle is stuck BJP's pick for leader of opposition.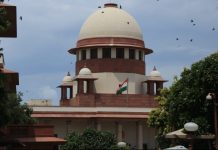 Pre-Truth — snappy, witty and significant snippets from the world of politics and government.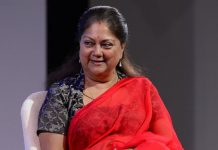 Vasundhara Raje keen to hold post as it would give her a say in Rajasthan's candidate selection for 2019, high command worried it could affect party prospects.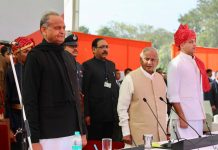 Congress leaders Ashok Gehlot and Sachin Pilot will head the new government in Rajasthan, taking over from the Vasundhara Raje-led administration.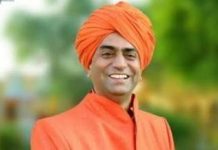 Mahant Pratap Puri, an Adityanath-backed Hindu leader, narrowly lost to Congress' Saleh Mohammad, whose father is a popular leader of Sindhi Muslims.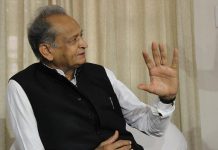 Newly-appointed Rajasthan CM Ashok Gehlot has a reputation of being a shrewd politician and one with a 'clean image, ground-level connect and accessibility'.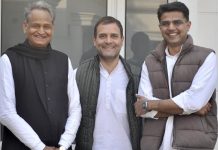 Congress president Rahul Gandhi is believed to have taken this decision keeping in mind 2019 Lok Sabha elections when Gehlot's experience will come in...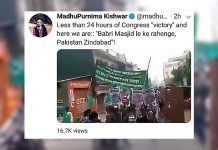 The video was actually filmed two years ago in UP's Sambhal district, many Twitter users slam Madhu Kishwar for spreading 'fake news'.