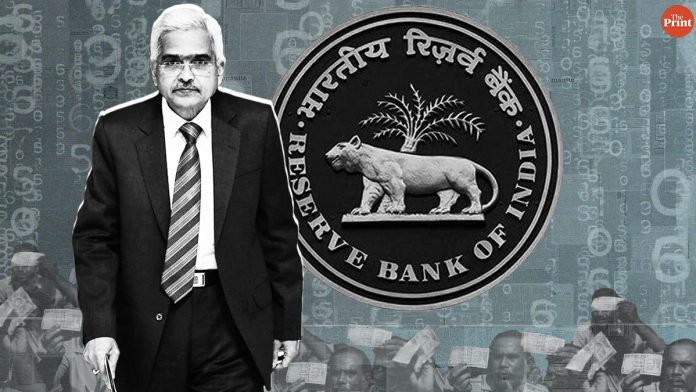 Text Size:
The Reserve Bank of India Thursday cut the benchmark repo rate by 25 basis points to 6 per cent in its first bi-monthly monetary policy review. This is the second rate cut under RBI governor Shaktikanta Das, who said India's domestic economic activity decelerated for the third consecutive quarter in Q3:2018-19 due to a slowdown in consumption.
ThePrint asks: Now that RBI's Shaktikanta Das has accepted the slowdown, how can we revive the economy?

---
Sustained growth possible if policy obstacles that affect private investments are addressed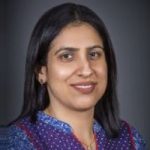 Radhika Pandey
Economist, NIPFP
Most of the economic activity indicators show signs of slowdown in the economy. The growth projections for 2018-2019 have been revised downwards. Acknowledging the growth slowdown, the MPC has cut the benchmark rate.
However, investment activity as measured by the Gross Fixed Capital Formation has shown consistent improvement over the last few quarters. This is a positive development. Sustained growth is possible if policy impediments towards greater private sector investments are addressed.
One possible way in which investment conditions can be improved is to augment the flow of credit to industries and infrastructure. This requires sustained policy push towards non-bank sources of financing, in particular the bond market. Bond market serves as the platform for raising long-term financing. Restrictions on long-term funds such as insurance and pension fund investments in less than AAA-rated bonds should be eased. Some measures were announced in last year's budget. These need to be carried forward.
Second, the share of bank credit to MSMEs has been declining and is currently less than five per cent. MSMEs have the potential to generate employment and improve the growth rate. While measures have been taken to boost credit for MSMEs, a significant proportion of MSMEs still depend on informal sources of credit.
Finally, the tendency of banks to lend "evergreen loans" to zombie firms should be addressed so that credit can flow to finance-genuine productive investments.
Views expressed are the author's personal opinion.
---
Economy won't attain sustained high GDP growth unless household & real estate issues are fixed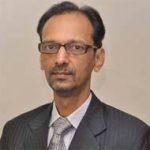 Devendra Kumar Pant
Chief Economist and Senior Director, India Ratings & Research
The RBI in its first bi-monthly monetary policy review for 2019-20 reduced the repo rate by 25bps. At the same time, inflation forecast has been lowered to 2.9-3.0 per cent in 1H-FY20 and 3.5-3.8 per cent in H2-FY20. The growth projection has been also lowered to 7.2 per cent in FY20. H1-FY20 growth is expected to be in the range of 6.8-7.1 per cent and 2H-FY20 in 7.3-7.4 per cent range.
Some of the reasons for slower domestic demand growth are: continued agriculture distress affecting rural demand and slower growth of household sector gross value added (GVA) and savings; and disruption in the non-banking financial space.
Household savings have grown just 6 per cent during FY12-FY18, whereas savings of public corporations (7.6 per cent) and private corporations (15.7 per cent) have grown faster, pulling down overall savings rate in the economy. General government dis-savings (negative savings) have grown just 0.4 per cent. This has adversely impacted the asset base of banks, insurance companies, mutual/provident funds who in turn are the key investors supporting capital formation in the economy.
At the same time, nominal gross value added (GVA) growth of household sector (10.4 per cent) has been lower than private corporations (13.5 per cent) and general government (12.0 per cent), only public corporation's nominal GVA (7.5 per cent) was lower than household sector GVA growth.
From an investment point of view, household sector's contribution to gross fixed capital formation during FY12-FY18 was 38.6 per cent and more than three-fourth of this is in dwellings, other building and structures. The real estate sector has its own problems of large unsold inventory and delayed projects.
Unless problems related to household sectors and real estate are not resolved it is unlikely for the economy to attain a sustained high GDP growth.
---
Another rate cut can't be ruled out if growth slows further or inflation gains fail to play out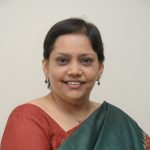 Shubhada Rao
Chief Economist, YES BANK
There are two critical takeaways from the RBI's forecast revisions: a) For second time in a row, the RBI is expecting four consecutive quarters of below-target inflation outcome; b) On an average, the RBI expects inflation to be marginally lower in FY20 at 3.3 per cent from 3.4 per cent in FY19 – incidentally, this would be the lowest average annual inflation in India since FY1991.
This indeed provided room for the Reserve Bank of India to opt for incremental monetary accommodation. Factors like moderation in inflation expectation of households and producers, persistence of the negative output gap, and a dovish turn from the US Fed and the European Central Bank provided further support.
Given that the economy is facing growth headwinds from the global side and there is a "need to strengthen domestic growth impulses by spurring private investment", a larger dose of monetary accommodation could have been justified. However, the uncertainties on the outlook for crude oil and international trade, and the fiscal consolidation process undergoing a pause would keep the MPC in a data-dependent mode with a stance of policy neutrality, according it the flexibility to provide incremental, need-based accommodation if the inflation risks do not play out.
While we are on the same page as the RBI on growth projection for FY20, we expect CPI inflation to be somewhat higher at 3.8 per cent (nevertheless, below target) on account of lower horticulture production and reversal of the extremely soft food inflation regime. This is likely to result in a prolonged monetary pause. However, this could be a close call if growth momentum were to slow down more than expectation, or upside risk to inflation failed to play out. In such an event, the chance of another 25bps rate cut by August 2019 cannot be ruled out.
---
Also read: RBI has begun monetary policy easing, it must now focus on financial sector reforms
---
Fiscal stimulus & solving NPA problem can boost growth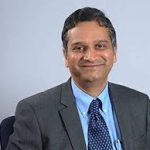 Madan Sabnavis
Chief Economist, CARE ratings
The recovery in growth will be a slow process given how the consumption-led story did not play out in the last three years due to various disruptions. Demonetisation, GST and lower farm incomes have all contributed to the slow growth in GDP. The Narendra Modi government has been fairly active in terms of capex but private investment has lagged due to issues of NPAs and excess capacity. This scenario is not going to get cleared in the short run and hence the path upwards will have to be gradual.
A combination of measures is required to boost growth. First, a fiscal stimulus (as being competitively debated by various parties) will help to give cash to spend. Second, both the state and central governments have to continue spending on capex within their fiscal limits to ensure that investment keeps ticking.
Third, the NPA issue needs an early resolution and clarity so that banks are in a position to lend with the government adequately supporting it through capital. Fourth, private sector interest in investment has to be reignited probably with tax breaks and ease of doing business. Fifth, the SMEs need special attention in terms of both funding as well as GST compliance so that they are viable.
Sixth, employment generation is necessary as it will reinforce consumption and investment and be contemporaneous with growth. This admittedly will also be a gradual process. Seventh, the RBI interest rate and liquidity policy should be proactive, as it has been, to ensure that the availability of funds and its cost are maintained.
Practically speaking, it will take another two years before we cross the eight per cent-mark.
---
With end of political uncertainty after May, some sluggishness in economic activity must be reversed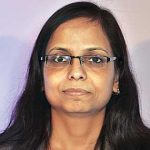 Anubhuti Sahay
Senior economist, Standard Chartered Bank
Slowdown in economic activity is well captured in high frequency indicators and the GDP growth slipping below seven per cent in H2-FY19. This slowdown has been driven by issues in the non-banking financial companies (which, in turn, have impacted credit allocation), sharper-than-expected global growth moderation and election-related uncertainty. Assuming a stable government takes charge, some sluggishness in economic activity – especially investment – should be reversed.
Our analysis of the past nine general elections indicates that the GDP is usually better 12 months after the election – the only exceptions are years when India experienced a shock like the BoP (balance of payment or currency) crisis in 1991. The partial success of already-announced fiscal stimulus of 0.55 per cent of the GDP and better global growth in H2-2019 should support activity too.
Other issues, however, will need more concerted effort by policy makers. GST is yet to stabilise and efforts to further streamline it (especially the invoice-matching system) are necessary to realise the growth gains from this structural change. Banks still need capital and the proper resolution of stressed assets within a comprehensive framework is important for sustainable growth momentum.
From the RBI's perspective, ensuring the transmission of rate cuts remains of equal, if not more, importance as the amount of rate cuts. Last but not the least, policy makers will have to refrain from knee-jerk reactions – excessive monetary-fiscal policy loosening can have adverse implications for medium-term growth. They cannot afford to lose sight of structural changes to improve implementation mechanisms, and develop India's human resources and create jobs in the face of near-term challenges. These structural changes define the resilience of the economy during cyclical downturns. Thus, policy makers need to prepare for a marathon rather than focus on a sprint.
---
By Fatima Khan, journalist at ThePrint.
Get the PrintEssential to make sense of the day's key developments