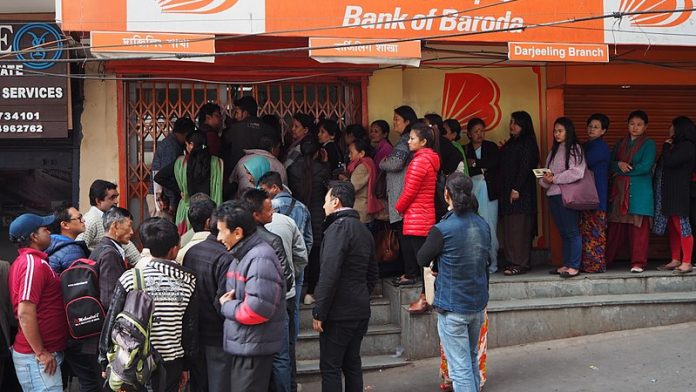 Text Size:
Exactly a year ago, Prime Minister Narendra Modi announced an ambitious but enormously disruptive decision to invalidate Rs 1000 and Rs 500 notes, ostensibly to combat corruption, counterfeiting and terror funding. Demonetisation triggered public panic, slowed manufacturing, sent workers home and affected economic growth.
The RBI said in August that 99 per cent of the cash was returned. But the move forced citizens to adopt digitisation at an unprecedented pace, in a country where 80 per cent of transactions were conducted in cash. And it helped the BJP win the election in UP.

What has India gained and lost from demonetisation and what are the lessons learnt?
One year later, it is clear that the economic upside to demonetisation—if there is one—is a long-term proposition: greater digitisation of the economy, shrinking the size of the informal sector, and increasing the tax base. These benefits will not materialise overnight.
How the government is going to ensure that demonetisation leads to long-term gains is still unclear, one year on. If this is simply a revenue-raising exercise, it's an extremely onerous and disruptive one. What the government has done is to try and address the stock of black money—and even that with mixed success—but it has not yet addressed how to stymie the generation and flow of new black money.
Politically, however, demonetisation has been a near-term winner. Modi has used what I call the George W. Bush line of attack: you're either with us or against us. And who wants to be against tackling black money?
---
Here are other sharp perspectives on demonetisation:
Radhika Pandey, consultant, NIPFP
T.S.R. Subramanian, former cabinet secretary
Ritika Mankar Mukherjee, senior economist, Ambit Capital
Manish Tewari, national spokesperson, Congress
Arun Kumar, retired professor, JNU
Pranab Dhal Samanta: editor, ThePrint
Syed Zafar Islam: BJP spokesperson for political and economic affairs
---
At a time when the economy appears to be flagging, demonetisation and the fight against black money provides the BJP with an alternative narrative. In 2019, it will claim that the PM is incorruptible and the party took the strongest measures against corruption on record.
The PM can sell this message because demonetisation calls up the puritanical aspects of Modi's persona. Just as Swachh Bharat was meant to rid India of filth, demonetisation—the PM hoped—will rid the country of black money. This was not a decision executed on the basis of a careful cost-benefit analysis. Pure and simple, this was a prime ministerial passion play.
Milan Vaishnav is senior fellow and director of the South Asia program at the Carnegie Endowment for International Peace
Get the PrintEssential to make sense of the day's key developments