Text Size:
Congress' national spokesperson Sharmistha Mukherjee rebuked P. Chidambaram on Twitter Wednesday for "gloating" over AAP's victory and asked if their party has "outsourced" the work of defeating the BJP to regional parties. She added that if this was true, the Congress may as well "close shop".
ThePrint asks: Congress outsourcing fight against BJP to state parties: Smart strategy or suicidal?
---
Congress' strategy to outsource its fight against BJP is pragmatic and based on political compulsions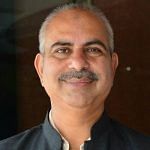 Rasheed Kidwai
ORF visiting fellow, author and journalist
The Congress party's strategy to outsource its fight against the BJP is pragmatic and based on political compulsions. The Congress would have liked to challenge Narendra Modi of its own accord in every election, but the BJP's defeat is the next best thing to the grand old party.
Neither Sonia nor Rahul Gandhi of the Congress party have the ambition to be India's next prime minister in 2024. In such a scenario, anyone from a non-BJP or non-NDA stable is free to give it a try, including Kejriwal, who is barely two years older than Rahul Gandhi.
As long as the BJP is tamed in every election till 2024, the Congress would not mind. Nevertheless, it must be remembered that an alternative to Modi is not easy to find. If an eastern-southern corridor is established and defeats the BJP, the Congress can then focus on the 200-odd Lok Sabha seats. Here, it will be a major and direct challenger to the BJP in states such as Madhya Pradesh, Rajasthan, Gujarat, Himachal Pradesh, Uttarakhand, Maharashtra, Karnataka and more. In this light, the Congress story will appear better.
Moreover, the Congress' vote share went up in Delhi in the 2019 Lok Sabha election as compared to 2015, and so the party does not necessarily have to be worried about the outcome in the national capital.

---
Congress taking an escapist route by not putting in real leg-work like motivating its cadres & candidates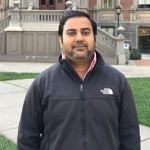 Rahul Verma
Fellow, Centre for Policy Research
Outsourcing the battle against the BJP to regional parties may be a fruitful strategy in the short-run for the Congress party, but this strategy will definitely haunt it in the long-run. Past instances suggest that whenever there is a centre-of-left state party with which the Congress aligns, it results in the attrition of Congress' base in that state. We've seen this in Tamil Nadu, Uttar Pradesh and Bihar. That said, I don't think the Congress is making tactical alliances, such as with the AAP in Delhi. It's not a thought-out strategy.
If anything, the Congress is attempting a post-hoc saving grace of its reputation after the Delhi election results. It is taking an escapist route rather than putting in real election leg-work like motivating its cadres and candidates. Many have ridiculed the BJP for its hyper-nationalist rallies in Delhi, but look at the effort they put in for an election that everyone knew the AAP will win. No national leader from the Congress party campaigned and these things demotivate party workers.
Such acts will follow desertion from the Congress' rank and file. The main issue is that the Congress pre-empted defeat and allowed for a two-horse race. After a history of continuous governance under Sheila Dixit, the party doesn't even have 5 per cent vote share in Delhi, which is a pity. The Congress needs to urgently address multiple challenges it is facing — ideology, message, leadership and organisation.
---
Don't take Mukherjee's jibe literally. She knows Congress leadership is not capable of making tactical moves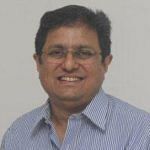 Sandip Ghose
Marketing executive and commentator
Sharmistha Mukherjee's barb at P. Chidambaram's tweet strikes at multiple levels. First, it was a surprise that Chidambaram, a consummate lawyer and a master at word play, could spew such venom against the BJP. Second, it is interesting that one of Congress' own should pick on it. However, one should not take Mukherjee's "outsourcing" jibe literally. She knows only too well that the present Congress leadership is not capable of making such strategic or tactical moves.
Mukherjee has her own axes to grind. She was an aspirant for the Delhi Pradesh Congress Committee leadership but was denied that slot, and before the 2019 Lok Sabha election, it was widely rumoured that she might switch her political colour. The Modi government awarding her father and former president, Pranab Mukherjee, Bharat Ratna further added to the speculation.
So, she has a reason to feel jilted at the total abdication of the political space leaving loyalists like her high and dry. It is well known that Chidambaram was her father's bête-noire in the Congress.
Sadly from claiming "moral victory", the Congress has now reached a stage where it has to take vicarious pleasure from the success of its enemy's enemy. Mukherjee nailed the truth.
---
Congress has given up leadership to regional leaders whom it seeks to piggyback on — Pawar, Soren, Kejriwal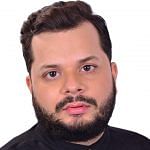 Shivam Vij
Contributing editor, ThePrint
There is no strategy in the Congress party's abdication of political responsibility. It is not surprising that Congress leaders are happy that the AAP was able to defeat the BJP in Delhi. As for their own party, they were contesting the election only as a formality. This is not political suicide either. This is what comes after political suicide.
Congress leaders today do not sound like leaders but like political commentators. As for leadership, they have given up that role to regional leaders whom they seek to piggyback on — Sharad Pawar, Hemant Soren, Arvind Kejriwal. For Congress leaders, the job of taking on the BJP belongs to everyone but themselves. They're happy to palm it off to liberals, leftists, Muslim activists, civil society, social movements, farmers, students, media — everyone except the Congress.
This is not strategy. This is resignation. It is also excuse-making. People are not protesting, what can we do? Media is biased, what can we do? How are we supposed to have mass connect without media on our side?
We will see the Congress do the same in more and more elections: Tejashwi Yadav, Mamata Banerjee, and whoever it can piggyback on, it will, after having lost its deposits.
---
Also read: What lessons should Narendra Modi, Amit Shah & Arvind Kejriwal draw from Delhi election?
---
By Pia Krishnankutty, journalist at ThePrint
Subscribe to our channels on YouTube & Telegram
Why news media is in crisis & How you can fix it
India needs free, fair, non-hyphenated and questioning journalism even more as it faces multiple crises.
But the news media is in a crisis of its own. There have been brutal layoffs and pay-cuts. The best of journalism is shrinking, yielding to crude prime-time spectacle.
ThePrint has the finest young reporters, columnists and editors working for it. Sustaining journalism of this quality needs smart and thinking people like you to pay for it. Whether you live in India or overseas, you can do it here.