Home
Tags
Arvind Kejriwal
Kejriwal, Stalin, Jagan, Mamata are the karta dhartas of regional parties. While CMs of BJP and Congress are at the mercy of moody high command.
Kejriwal said every youth would get employment if AAP comes to power in next assembly elections & also assured Rs 5,000 allowance to an individual from every family till they got a job.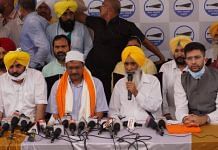 While party chief Arvind Kejriwal is reluctant to choose Bhagwant Mann, AAP's most visible face in Punjab, those the party wants don't seem interested in politics or AAP.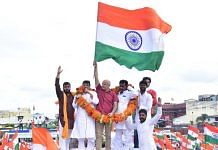 The 'Tiranga Yatra' move shows the AAP's inability to imagine a conversation that would help it take Modi on and establish its footprint beyond Delhi.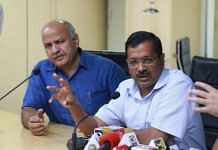 AAP alleged ED sent notice to its national secretary Pankaj Gupta under a 'fabricated' PMLA case. Kejriwal said these BJP tactics will never succeed & will only make them stronger.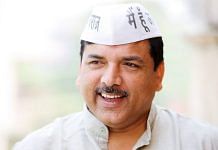 Singh, who is AAP's UP incharge, said the main issue raised by their party in the 2022 assembly elections 'will be BJP's nationalism versus AAP's nationalism'.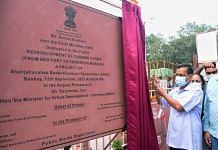 Speaking at the event, Delhi CM said that earlier broken roads, dangling wires, traffic congestion were synonymous with Chandni Chowk but now it has become 'aesthetically appealing'.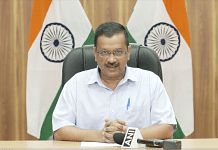 Kejriwal said he did not wish people to recognise AAP as a party like BJP or Congress, and asked partymen to prove their worth by working for the society and the country.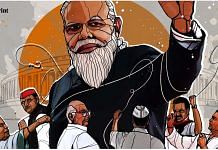 Can Modi be defeated? If yes, how? Is anyone trying to defeat him? These are key questions opposition leaders hoping to take on Modi in 2024 need to answer.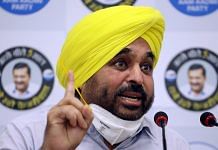 Bhagwant Mann has openly shown his desire to be named CM candidate, but he is not AAP leadership's first choice despite being Punjab unit's president.