Home
Tags
Uttar Pradesh bypoll
Topic: Uttar Pradesh bypoll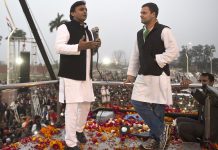 A cold war between Congress and SP has been brewing for some time.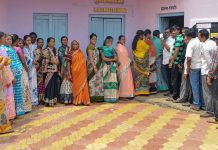 Kairana parliamentary constituency, which has five assembly segments, is witnessing a united opposition taking on the BJP.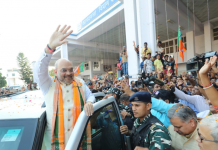 Drawing an analogy from the Mahabharat, one message said on the one hand was Abhimanyu (Yogi) all by himself, and on the other the entire army of the Kauravas. On a Whatsapp group named 'Mananiya Yogi Ji CM UP', Bharatiya Janata Party (BJP) workers and supporters in Uttar Pradesh were abuzz with competing theories to explain the loss in Gorakhpur and Phulpur. But first, here's the group icon: Here is a list of reasons: 1. Blame Amit Shah: Some posts place the blame squarely on BJP chief Amit Shah. They say the BJP didn't listen to Yogi (by giving the ticket to someone who's not from the Gorakhnath peeth). In its eagerness to snub him, the party forgot it did not have its own standing in Gorakhpur. The BJP exists there only because of the influence of the Gorakhnath peeth. Shah was mistaken to believe, one message said, that the seat was won...