Home
Tags
Kotak Mahindra Bank
Topic: Kotak Mahindra Bank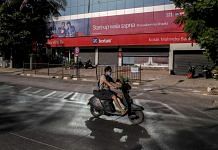 The combination would boost its assets to Rs 7 lakh crore and cement Kotak's position as India's fourth-largest private bank, closing the gap with Axis Bank Ltd.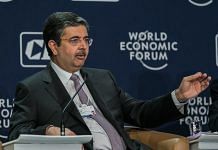 IndusInd, however, denied any sale talks, calling it a rumour. It said the bank's founders reiterate their full support 'now and always'.
Uday Kotak, MD and CEO of Kotak Mahindra Bank and President, Confederation of Indian Industry was the guest at ThePrint's Off the Cuff. In a conversation with ThePrint's Editor-in-chief Shekhar Gupta, Kotak said India needs to spur private investment after years of disproportionately relying on government expenditure for economic growth. Kotak firmly opposed waiving off interest on loans under moratorium pointing out that this will mean that even depositors are not paid interest for their deposits. Kotak said he interprets Prime Minister Narendra Modi's call of an AtmaNirbhar or self-reliant Bharat to mean a competitive India engaged with the world and not necessarily protectionism. He also made a case for India to target a sustainable medium-term growth.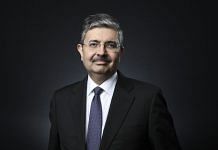 Speaking to ThePrint's Editor-in-Chief Shekhar Gupta at Off The Cuff, Kotak Mahindra Bank MD & CEO Uday Kotak said govt could explore direct cash transfers route if needed.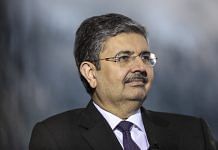 Currently, Kotak and his family holds 28.8 per cent stake in the bank as against the RBI mandate of 26 per cent.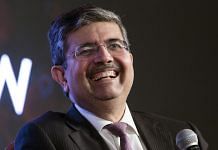 Kotak Mahindra Bank will 'very seriously' screen lending & only approve loans that involve 'right risks', Uday Kotak says after Q4 profit falls nearly 10%.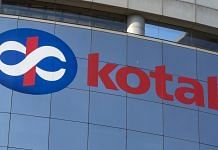 Indian banks are bracing for a surge in bad debts as an economic lockdown triggers mass unemployment and leaves many companies facing bankruptcy.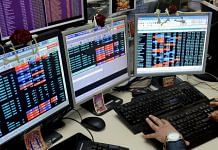 Kotak Mahindra Bank Ltd. announced a plan to issue 65 million shares to strengthen its capital buffers as Indian banks brace for a surge in defaults.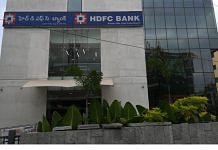 HDFC Bank, Kotak Mahindra & ICICI Bank – India's strongest private banks – have been unable to escape the effects of the lockdown.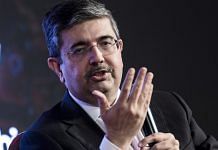 Kotak asked Jaitley how he saw the path towards electoral reforms and the role of electoral bonds in that journey.