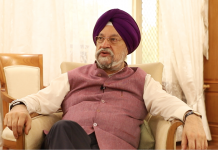 On his campaign trail, former diplomat Hardeep Singh Puri told ThePrint that a Lok Sabha election may be 'ruthless', but so is the 'suave' world of diplomacy.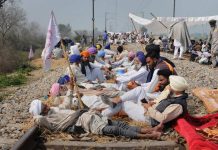 Farmers in Punjab have been protesting on rail tracks to demand loan waivers and payment for sugarcane crop with 15% interest among other issues.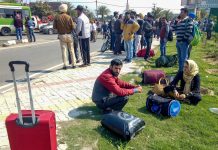 Operations at airports of Srinagar, Jammu, Leh, Pathankot, Amritsar, Shimla, Kangra, Kullu Manali and Pithoragarh have been suspended.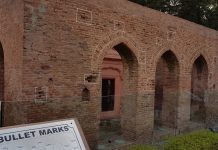 Baroness Annabel Goldie also confirmed plans to mark 100 years since the tragedy 'in the most appropriate and respectful way'.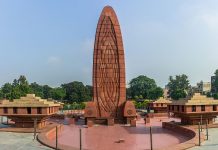 As the bodies and crowds blocked the exits, bullets would ricochet off the surrounding walls, or fragment, and injure more people.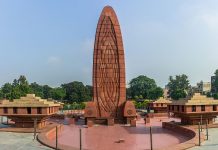 The memorial is a picture of apathy and its most popular attraction — a 52-minute sound and light show — was last conducted in 2014.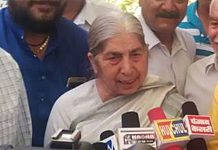 BJP's Laxmi Kanta Chawla, travelling on Saryu-Yamuna Express, has a message for Modi & Piyush Goyal — stop thinking of bullet trains, Indian Railways.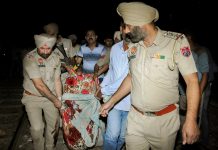 Punjab minister Navjot Singh Sidhu's wife, Navjot Kaur Sidhu was the chief guest at a Dussehra event in Amritsar where a train tragedy claimed 60 lives.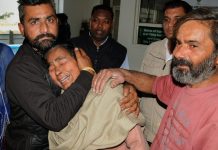 Punjab CM Amarinder Singh says the arrested man helped identify the second perpetrator who is absconding, grenade given by Pakistan-based handler.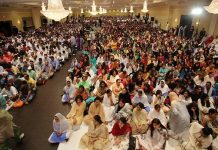 The Nirankaris and the Sikhs have shared a deeply troubled relationship since before Independence.