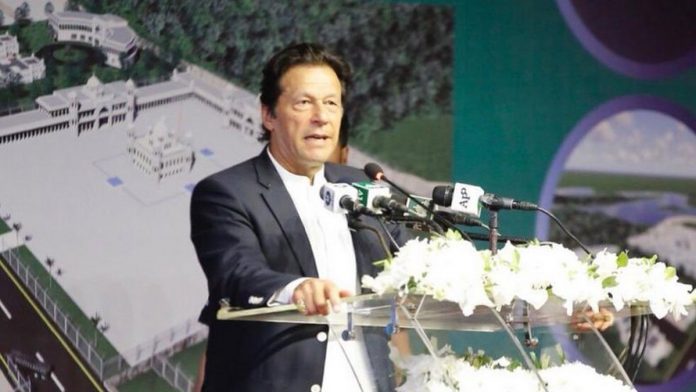 Text Size:
New Delhi: Warning that neither Pakistan nor India could be in control if their confrontation escalates, Pakistani Prime Minister Imran Khan Wednesday invited Indian PM Narendra Modi to hold talks on terrorism in the aftermath of the Pulwama attack.
"Miscalculations happen in war. With the weapons we have and you have, can we afford a miscalculation? If this escalates, where will it go from here? It will not be in my control or Narendra Modi's control," Khan said in a television address.
"I am inviting you. We are ready. The Pulwama tragedy has hurt you and we are willing to hold talks on terrorism. But I want to say that better sense should prevail. We should hold talks and find a solution to the problem," Khan said, speaking in Urdu.
---
Also read: Pakistan says air space violation a warning shot at India's thinly veiled acts of aggression
---
The address came hours after fighting between the air forces of the two countries in Jammu and Kashmir. India has said that it shot down a Pakistani fighter jet but also lost one of its own jets and the pilot was missing in action.
Pakistan has claimed that it shot down two Indian jets in the fighting and has two pilots in its custody.
Khan said Pakistan sent its air force only after ascertaining the damage on the Pakistani side in Indian air strikes on a Jaish-e-Mohammed terror training camp in Pakistan Tuesday.
He said Pakistan also ensured that there were no casualties or collateral damage in India in the strike Wednesday.
"This was just to let India know that we can also do this," he said. Two Indian MiGs crossed into Pakistan and we shot them down. The pilots are with us, he said.
"The question is where do we go from here? It is very important we use our intelligence," the Pakistani PM said.
He said there had been miscalculations in many wars and cited the two world wars. He also said the US would not have imagined that it would be stuck in its war on terror for 17 years.
---
Also read: Those who 'commit, incite, support' terror must be held accountable: India, China & Russia
---
Check out My543, our comprehensive report card of all Lok Sabha MPs.