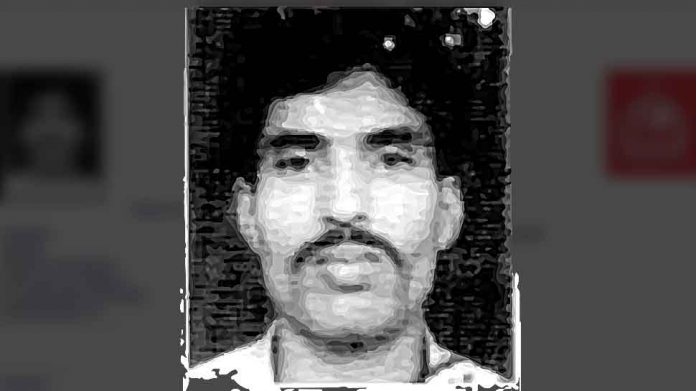 Text Size:
New Delhi: The Indian Air Force's target in the "non-military preemptive" strike in Balakot Tuesday was 50-year-old Yousuf Azhar alias Mohammad Salim, the head of Jaish-e-Mohammed's Terrorist Training Wing (TTW) in Mansehra, an intelligence source told ThePrint.
Yousuf, who is on the Interpol list of fugitives and among the most wanted in India, was one of the hijackers of Indian Airlines IC-814 in 1999. He also featured in the list of 20 fugitives that was given to Islamabad by the Indian government in 2002.
Yousuf is the brother-in-law of JeM founder Masood Azhar.
A second intelligence source said Yousuf not only heads the Jaish's training wing but also supervises the recruitment.
"He is not just involved with training the youngsters but also their recruitment and initial induction. He is responsible for recruiting trainers apart from managing funds for building infrastructure in Balakot," said the second source.
"He not only supervises the madrassas and initial training process in Balakot but also takes care of madrassas across Pakistan. He is wanted by India in the hijacking and kidnapping case," added the second source.
The first source said Yousuf is believed to be in-charge of Madrassa Taleem-Ul-Quran, Jabba in Mansehra. As part of his role, he visits various JeM-run madrassas in different parts of Pakistan during the annual "Daura-e-Tafseer" with other leaders of the JeM.
---
Also read: Madrassas to military training — how Balakot emerged as largest breeding ground for JeM
---
Responsible for activities of Al Rehmat Trust
The first source said Yousuf is also responsible for the activities of the Al Rehmat Trust in Balakot.
The trust is believed to provide financial assistance to JeM to carry out terrorist activities.
According to information available on the US Treasury Department website, the JeM began using Al Rehmat Trust as a front for its operations and has been actively involved in fundraising for the terror activities, military training and indoctrination.
The trust has provided support for militant activities in Afghanistan and Pakistan, including financial and logistical support to foreign fighters operating in both countries, according to the US Department.
In early 2009, several prominent members of the Al Rehmat Trust were recruiting students for terrorist activities in Afghanistan, it said.
"Al Rehmat Trust has also been involved in fundraising for JEM, including for militant training and indoctrination at its mosques and madrassas. As of early 2009, Al Rehmat Trust had initiated a donation program in Pakistan to help support families of militants who had been arrested or killed," said the website.
"And in early 2007, Al Rehmat Trust was raising funds on behalf of Khudam-ul Islam, an alias for JEM," it added.
The trust has also provided financial support and other services to the "Taliban, including financial support to wounded Taliban fighters from Afghanistan," added the website.
Yousuf held an important position in the trust and managed the inflow of funds to JeM, said the first source.
---
Also read: Biggest Jaish-e-Mohammed training camp struck, says foreign secretary Gokhale
---
Worked with bin Laden
Yousuf had met late Al Qaeda chief Osama bin Laden on several occasions because of JeM's proximity with Taliban, said the second source.
"Initially (before 2001) the training camps of Jaish were in Afghanistan as they worked in close proximity with Taliban. It is only after the Taliban's fall that they were relocated to Balakot by Pakistan intelligence agency ISI," said the second source.
"While they were in Afghanistan, Yousuf held training sessions there and there are several intelligence inputs about him meeting Osama bin Laden."
Get the PrintEssential to make sense of the day's key developments