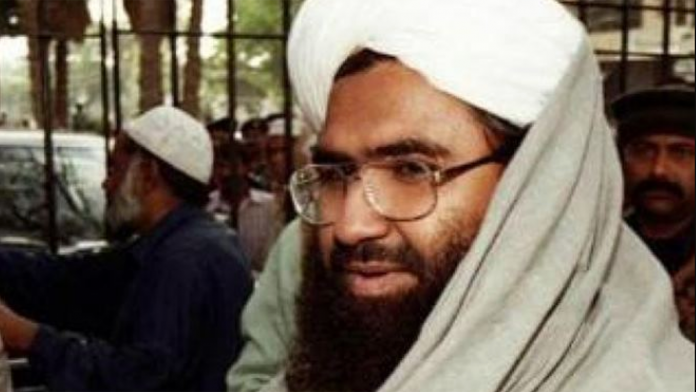 Text Size:
New Delhi: Balakot in Mansehra district of Pakistan, one of the terror camps struck by the Indian Air Force Tuesday, emerged as one of the Jaish-e-Mohammed's largest military training centres in 2001.
The centre was not only used as a training ground for over 10,000 recruits at a time, but also has several madrassas, masjids and control rooms, from where several operations were planned. JeM chief Masood Azhar and his brother Abdul Rauf Asghar are said to be supervising these camps.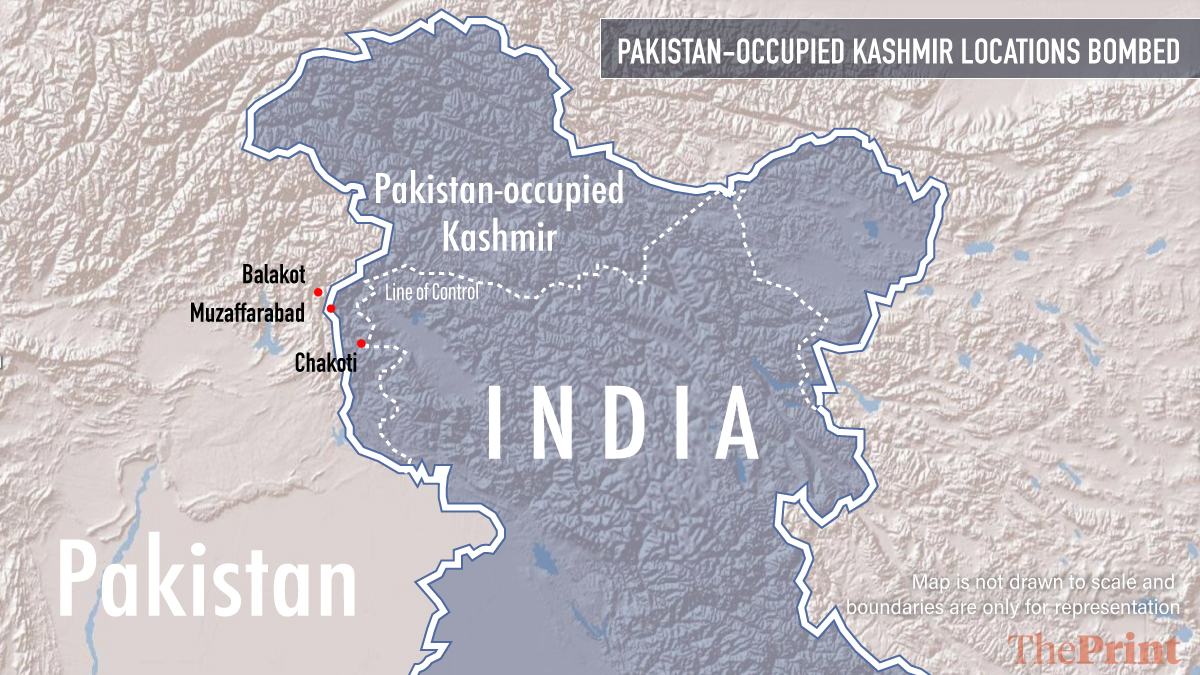 According to an intelligence source, there have many inputs about activities being planned and operatives trained at Balakot, especially for 'fidayeen' attacks across India.
Balakot has also found mention in many interrogation reports, and even the Pathankot chargesheet, calling it a major terror training camp of the Jaish.
According to investigators, the Jammu and Kashmir Assembly blast of 2001 too was planned in Balakot.
---
Also read: These are the 3 locations in Pakistan that were bombed by Indian Air Force
---
A major training centre
Lying in the Khyber-Pakhtunkhwa province just outside Pakistan-occupied Kashmir, Balakot is a strategic location. It not only has control rooms and centres especially designed to train operatives in suicide attacks, but also madrassas for students, where they acquire jihadist training, the intelligence source said.
"It (Balakot) emerged as a very strategic location as it was closer to both PoK and Khyber Pakhtunkhwa. A lot of land was donated to Masood and money was given to develop infrastructure to train jihadis. In just a few years, it became a major military recruitment centre for the Jaish," the source said.
"They have developed a complete system of education where students are given religious (extremist) as well as contemporary education. Students as young as 11 years old are recruited and trained in these centres," another intelligence source said.
According to the second source, the camp in Balakot is called Madrasah Sayyed Ahmad Shaheed and was built after generous funding to Masood Azhar by several trusts, including the Al Rahmat Trust.
"The centre has water tanks, medical camps, training grounds and simulators, and over 10,000 students are enrolled each year. It is run under direct supervision of Masood, Saifur Rehman and Qari Shah Mansur, who also hold lectures there. It was currently being run by Yusuf Azhar, Masood's brother-in-law," the second source said.
Shift from Afghanistan to Balakot
Before 2001, the Jaish had its training camps in Afghanistan, thanks to its closeness to the Taliban.
"Jaish-e-Mohammed follows the Deobandi school of thought, and is thus aligned with the Taliban. Before 2001, the training of its members took place in Afghanistan. However, after the Taliban were toppled, it had to be relocated," the first intelligence source said.
The job to relocate the Jaish fell upon on Pakistan's intelligence agency, ISI. Since the Lashkar-e-Taiba too was strong in Pakistan, it did not want the Jaish to eat into the LeT's space, and so relocated it to Manshera district, closer to PoK.
2005 earthquake and Hafiz Saeed
The 2005 Kashmir earthquake, with its epicentre near Muzaffarabad in PoK, flattened Balakot. At that time, Lashkar-e-Taiba's Hafiz Saeed came to the rescue with his charity front Jamaat-ud-Dawa, the first intelligence source added.
"Hafiz Saeed then entered the scene with his charity organisation that did a lot of rehabilitation work after the 2005 earthquake. It not only helped rebuild the entire infrastructure but also got in a lot of funds via Saudi Arabia for future infrastructure building," the source said.
As the funds started pouring in from Saudi, it brought with it the Wahhabi influence.
"It was an attempt to take over strategic Balakot, but they eventually withdrew and JeM took over the place again."
---
Also read: Biggest Jaish-e-Mohammed training camp struck, says foreign secretary Gokhale
---
Get the PrintEssential to make sense of the day's key developments