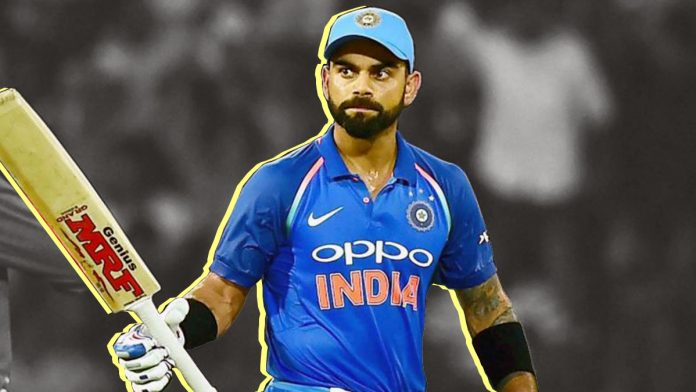 Text Size:
Virat Kohli's Team India is gearing up to take on a not-so-formidable Australian team, playing without their star batsmen Steve Smith and David Warner. Cricket experts feel this could be India's best chance to register their first Test series win Down Under.
ThePrint asks: Virat Kohli's Team India best bet to beat Australia or are we taking home team for granted?

---
This may be the best team to beat Australia in Australia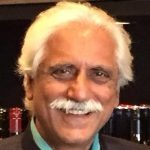 Ayaz Memon
Senior sports journalist, columnist and commentator
Is this the best team to beat Australia in Australia? Going by the track record, this may be correct. Our bowling line-up looks very good. But our batsmen need to score runs for our bowlers to have enough opportunity.
Let's not forget, the same team lost to South Africa in South Africa and to England in England. Ultimately, the onus lies on the batsmen, who have sadly not been doing well at all. In India, we tend to be obsessed with cricketers and their statistics. But this also means they have immense responsibility to perform well.
This would be a great opportunity for Virat Kohli to redeem himself as captain, and the other batsmen to prove their abilities as batsmen. Most of the matches we've lost this year were winnable games. Our performance slipped in the middle of the games, and that decided the rest of the match.
We require not only our players to be talented, but have mental strength too. The ability and attitude to turn the tables against the opposition when things may not look the best is what's desirable. The Indian team cannot pull the excuse of 'inexperience' any longer. Barring Prithvi Shaw and Rishabh Pant, the rest of the team is well-experienced.
This year promised a lot for the Indian cricket team. There has been a lot of tom-tomming from both the captain as well as the coach that the team will do well overseas.
India has never beaten Australia in Australia. In the 1985/86 India-Australia series, the Australian team wasn't touted to be great. But we still lost from them. This time around, Steve Smith and David Warner are not playing, which means this is a great window of opportunity for us to create history.
---
India's success will be determined by whether openers can give a start or not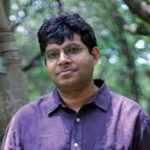 Jaideep Varma
Writer-director and founder of Impact Index
It is our best chance ever to win in Australia because they are without their two best batsmen, and have been struggling on that count. This has never happened to an Indian touring team before – to have the two best batsmen of the opposition missing in action.
It is a much better opportunity than 1977/8 when the Australian team was Kerry Packer-hit, because the Indian team did not have a single fast bowler then, without whom you simply cannot win in Australia.
And it is a better opportunity than 2003/4 despite Glenn McGrath and Shane Warne not playing that series, because the Australian batting was formidable then. Despite Rahul Dravid's heroics at Adelaide, not many remember now that it was Ajit Agarkar's six wickets in the second innings that won us that game.
This Indian team has the best-ever pace attack in their history – that is their trump card. In R. Ashwin, Kuldeep Yadav and Ravindra Jadeja, they have a pretty potent spin attack too, and if they can find a way to make two of them play with three pacers, this is a very strong side regardless of whether they play a depleted side or not.
Also, Australia have never in their cricket history struggled this much on the captaincy stakes. In 1977/8, despite Kerry Packer, they had the formidable Bob Simpson making a comeback. Tim Paine isn't quite in the same league.
The key to India's success therefore will depend on how they bat (against a potent attack) – how Virat Kohli, Cheteshwar Pujara and Ajinkya Rahane play. But most importantly, it will be determined by whether the openers can give a start or not. The series might just hinge on that.
---
Virat Kohli notwithstanding, it'll boil down to which batting line-up fares worse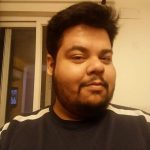 Shreyas Sharma
Assistant editor, ThePrint
When a strong adversary is at his weakest, there's always a chance that you'll take him for granted. The strength that Australia have exhibited over the last 30-odd years in international cricket is a result of the system in place, which has produced an assembly line of talented, tough-as-nails cricketers who'll go to any lengths for victory. Sadly, the mighty Aussies have been in a tailspin since the Steven Smith-David Warner-Cameron Bancroft ball-tampering bans, losing series after series regardless of format.
India, though, would be foolish to think they won't bite back at home. After all, while Travis Head and Marnus Labuschagne may not be Smith or Warner, and captain Tim Paine not a patch on his illustrious predecessors as Australia's wicketkeeper-batsmen, they are still products of the same system that produced all those world-beaters.
The home advantage, too, has got more and more pronounced of late in Test cricket, and Australia's bowling stocks are still full — Mitchell Starc, Josh Hazlewood, Pat Cummins make for scary reading, especially if the pitches turn out to be green and/or bouncy. But if you look at the line-ups man to man, India have got the bowling to match Australia. Swing? Bhuvneshwar Kumar. Pace and control? Jasprit Bumrah. Hustling the batsmen? Umesh Yadav. An experienced senior pro? Ishant Sharma. And a wrist-spinner in Kuldeep Yadav whom the Aussie pitches will suit more.
It comes down, therefore, to India's batting versus Australia's. Forget talent, averages, centuries — India (except Virat Kohli) are notoriously bad travellers. It's all a bunch of ifs — if young Prithvi Shaw can spark a renaissance at the top of the order, if Cheteshwar Pujara can rediscover his mojo, if Ajinkya Rahane can become India's second best batsman again, if Rishabh Pant can channel his inner Adam Gilchrist — then this is certainly India's best chance to win Down Under.
But it'll all boils down to which batting line-up performs worse on not-very-batting-friendly pitches. And on that count, you have to go with home advantage.
---
Australia might find their own Sam Curran in this series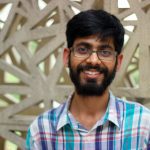 Achyut Mishra
Journalist, ThePrint
On paper, this is clearly the weakest Australian team in years. With Steve Smith and David Warner out, there is hardly any batsman of note in the Australian team. The bowling line-up, albeit decent, isn't very fearsome either.
Ostensibly, thus, there doesn't appear any reason why India should lose this time. And if it does, then overconfidence might be one of the major reasons. But other than that, there are a couple of reasons which might spoil India's chances this time.
First, the nature of the pitches Australia prepares will play an important role. On India's last tour of Australia, the pitches were quite conducive to batting. And that has been the norm in Australia lately. But a departure from this trend might make it difficult for India's much-vaunted batting line-up to score runs. It's unlikely that Australian batsmen will fare any better, but green and bouncy pitches might neutralise India's batting advantage.
Something similar happened in England this year when frequent overcast conditions made it difficult for Indian batsmen to put enough runs on the board. And the English team, including a past-his-prime Alastair Cook, a somewhat out-of-form Joe Root, and other batsmen generally averaging in 30s, scraped through on the back of some great bits-and-pieces performances.
Second, a series like this one provides upcoming players a chance to become overnight stars. Sam Curran became one for England during India's last tour. Who knows Australia might find their own Sam Curran in this series?
---
By Fatima Khan, journalist at ThePrint. You can follow her on twitter @khanthefatima.
Check out My543, our comprehensive report card of all Lok Sabha MPs.