Muslims in Madhya Pradesh, under BJP rule for 15 years now, seem to have resigned to the fact that the shift in Congress posturing is a political compulsion.
Bhopal: Elections are all about change. And in the 2018 assembly polls in Madhya Pradesh, badlaav seems to be a bit of a buzzword, given that the Shivraj Singh Chouhan-led government has ruled the state for three long terms.
However, whatever be the outcome of this closely-fought poll, if there is one factor that continues to be a constant in the state's elections, it is the continued marginalisation of Muslims.
Consider this: Of the 230 assembly seats in the state, the Congress and the Bharatiya Janata Party (BJP) have together put up a mere four candidates from the Muslim community, with the former fielding three of them.
What has made the community seem even further inconsequential in these elections is the overt peddling of soft-Hindtuva by the Congress, a party that has traditionally positioned itself as being "secular", unlike the BJP's brazen majoritarian brand of politics.
And it isn't as if the Muslims of Madhya Pradesh don't realise their increasing political redundancy for these key stakeholders. They do, but they seem resigned to it now.
---
Also Read: In Madhya Pradesh, Narendra Modi ko gussa kyon aata hai
---
An old trend
The state currently has only one Muslim MLA – Arif Aqueel from Bhopal (North) – a trend that has barely been any different in over two decades.
In 1993, when the Digvijaya Singh-led Congress government came to power in the state, no Muslim was elected to the assembly. In 1998, the state saw three MLAs from the community, a number that went down to two in 2003 and just one in both 2008 and 2013.
In fact, the number of Muslim MLAs in the state — where Muslims constitute 6.5 per cent of the population, as per the 2011 census — has never exceeded the 1956 figure of 10.
This, of course, is a direct result of the increasing reluctance of the Congress and the BJP to field candidates from the community, with the parties claiming it is the "winnability question" that prevents them from doing so.
The BJP has always been an audaciously Hindutva party that has worked towards rendering the Muslim vote peripheral – in the 2017 Uttar Pradesh polls, for instance, it did not field a single Muslim candidate but went on to win with a thumping mandate.
However, it is the approach of the Congress towards the community in the state that is most glaring — not just in terms of the number of candidates it has fielded, but also its positioning and unabashed political posturing ahead of these polls.
---
Also Read: Like BJP, but may vote for Congress – the perplexing politics of MP's young voters
---
The new, Hindu Congress
These elections mark the lowest number of Muslims fielded by the Congress in a decade – down from an already abysmal five each in 2013 and 2008.
It isn't just about the numbers, though. The party, with its single-point focus on dethroning the 15-year BJP government, has decided to play the Hindtuva game the BJP is a master of.
In its manifesto for Madhya Pradesh, the Congress decided to take a leaf out of the BJP's book, promising the launch of a 'Ram Van Gaman Path' tour to retrace Lord Ram's steps through his stay in MP during a part of his 14-year exile.
It has also said it will set up a new 'religion and spiritual department' in the government, which many consider an answer to the cow ministry Chouhan announced earlier this year.
Ironically, the BJP has barely touched upon religion in its manifesto.
It is, in fact, the national leadership of the Congress that is leading the contingent on this front. Congress president Rahul Gandhi — who, over the last year, has openly called himself a Shiv bhakt, been referred to as a janeudhaari Brahmin by his own party, and gone on a loudly-broadcast Kailash Mansarovar yatra — has flirted with religion in his poll campaign in the state.
Gandhi began a round of his poll campaign in Madhya Pradesh with a visit to Ujjain's Mahakaleshwar temple towards the end of October. Earlier in the month, he had also visited a temple near Gwalior.
"The BJP doesn't understand the Hindu religion at all," Gandhi said while addressing a rally in the state. "My understanding of Hinduism is better than theirs."
Not surprising, given the Congress barely has anything at stake as far as the Muslim vote here is concerned — a fact the voter seems to have reconciled to, seeing it as part of political compulsions.
---
Also Read: Real reason why Rahul Gandhi doesn't want to declare CM candidates for state elections
---
'This is all part of politics'
The Muslim-dominated Bhopal North constituency is the only seat in the state where both the Congress and the BJP have fielded a candidate from the community.
The constituency, sitting Congress MLA Arif Aqueel's decades-old bastion, falls in a congested, bustling part of the city.
Mohammad Aqueel, who runs a paan shop in the constituency, said he was not surprised by the Congress' recent turn.
"Rajneeti hoti hi hai chunaav ke time (Politicking is imminent during election time)," he said, "Congress aur Rahul Gandhi ki baatein bhi usi ka hissa hai (The statements made by the Congress and Rahul Gandhi are part of it all)."
 "Votebank ki rajneeti hai, par karein bhi toh kya," he added, "Unki yehi koshish hai ki kaise BJP ke 15 saal ke shaasan ko khatam karein (It is votebank politics, but what can one do? Their effort is to see how they can end the BJP's 15-year rule)."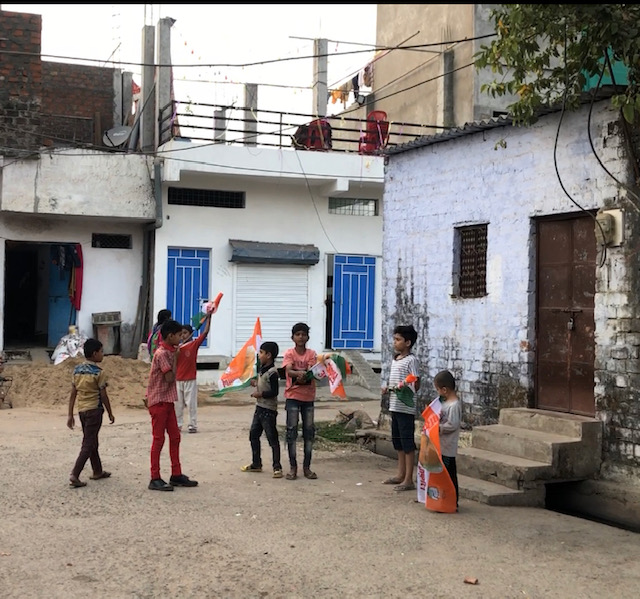 In the narrow, winding by-lanes of Arif Nagar, Mehfooz Ali has a similar view. "This kind of open Hindutva is not right, but the Congress has to win," he said, "There is no option for them but to try and do what the BJP does."
"BJP ki dekha-dekhi hi Congress kar rahi hai yeh sab Ram aur Hindutva ki baat (The Congress is just imitating the BJP when it talks of Ram and Hindutva)," septuagenerian Shabbir Ahmad said as he chatted with friends over a cup of steaming hot tea on the noisy, crowded Chhola Road.
"Rajneeti hai. Jeetna hai toh yeh karna hoga. (This is politics, has to be done if they want to win)," he added.
The low number of Muslim candidates fielded by both parties is also something the members of the community seem to view with pragmatism.
"There should be more Muslim candidates from both parties, there is no doubt about it," said Shahbaz Khan, who runs a small tailoring shop in Arif Nagar. "In Bhopal itself, there are seats besides this [Bhopal North] where the BJP could have put up Muslims. But these parties are in politics, they are looking at winnability. It can't be helped."
"The Congress has its electoral priorities," Mohammad Ashfaq, a mobile store owner on Chhola Road, added. "It has to win this election. It will field Muslims only where it thinks there is a chance."
However, it is the feisty Jameel-ul who has a more nuanced message for the Congress and its new brand of politics.
"All these temple visits and talk of Hindutva is just a show," she said, "The Congress and Rahul Gandhi shouldn't do this. You should remain who you are, what you believe in your heart."
"This way, both Hindus and Muslims feel bad," she said. "But they are doing it to get votes. Whoever has to vote for them anyway, will, whatever they do or don't. Just as we will vote for them irrespective [of everything]."
---
Also read: From Rajiv Gandhi to Modi, nobody defines 'Muslim appeasement' but all use it for votes
---
ThePrint's YouTube channel is now active and buzzing. Please subscribe here.