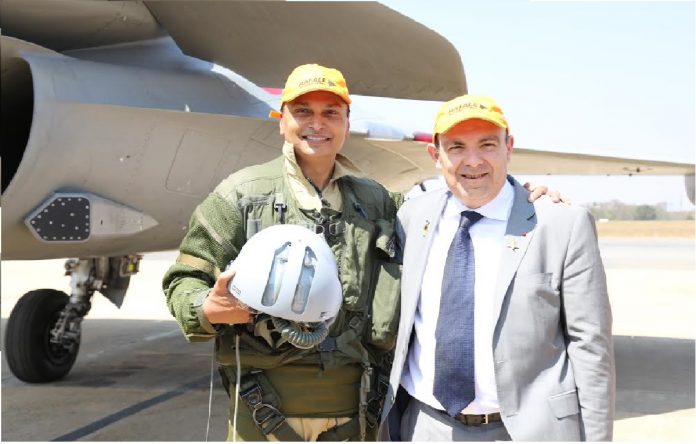 Text Size:
The recent muckraking over the Rafale fighter jet deal has seen shots being exchanged between the Congress and the BJP over alleged overpricing and crony capitalism. The deal has a complicated history, starting from a selection by the UPA and a signing by the NDA in 2016. As the debate heats up, we ask: 
Is political debate on defence deals like the Rafale fighter jet necessary for accountability?
Debate or questions on any defence deal funded by public money is essential. For far too long, successive governments have used the veil of secrecy to block information on defence spending and acquisition.
The government of the day is bound to answer questions on pricing, procedure and allegations of crony capitalism that have been raised by the Congress party on the Rafale deal. However, the timing of it all – a full year after the $ 7.8 billion deal was signed – is debatable.
To break it down, no new fact has emerged on the Rafale deal in the past few months that would justify this somewhat delayed political debate. The deal was finalised last year, the price discussed extensively in the media and some very public announcements made by the Anil Ambani-led Reliance Defence on partnerships.
It is obvious that under the Congress government, the Rafale deal hit an unresolvable deadlock. The inordinate delay in taking a final decision meant that the fighters were required desperately and a completely new deal had to be negotiated.
There is also no doubt that the Rafale is a very capable aircraft, selected after extensive comparative trials by the air force. That said, a case could be made for the government of the day to put out sufficient details of the deal in public space.
Starting from the numbers, 36 fighters were bought against the requirement of 126, which in theory could have given India more bargaining power. It is a fact that the air force has been unhappy with the low numbers ordered and with due reason, given the time it takes to push through defence deals in India.
On pricing too, the government needs to part with more details to end the debate.  A final word is needed to bring out the fact that the deal for fly away jets was indeed signed on better financial terms.
Instead, we have confusing statements, like a reply to questions in Lok Sabha in which MoS Defence Subhash Bhamre puts the cost of each Rafale bought at "approximately Rs 670 crore". This number obviously does not bring into account the services, weapons and infrastructure costs for the fleet.
This newfound debate on the deal perhaps does not have much to do with immediate political developments. But it would definitely act as a pressure point on constitutional bodies like the CAG to take a deeper look into key decisions.
 Manu Pubby is Deputy Editor, ThePrint.
Get the PrintEssential to make sense of the day's key developments