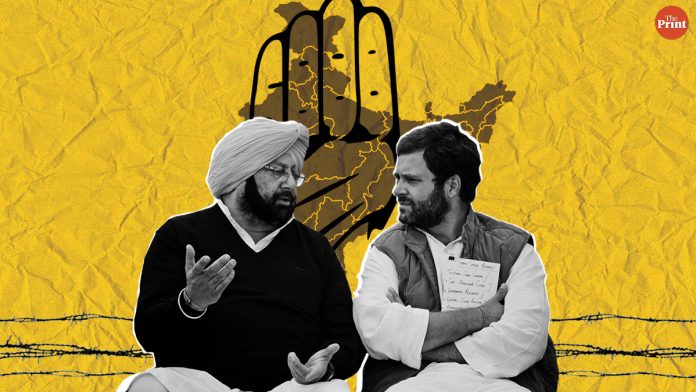 Text Size:
Punjab chief minister Captain Amarinder Singh talked much tougher against Pakistan than Congress president Rahul Gandhi — from offering to go pick Jaish-e-Mohammed chief Masood Azhar from Bahawalpur to questioning Pakistan's inaction till date on the intelligence shared by India on the 26/11 Mumbai attacks.
ThePrint asks: Is Captain Amarinder Singh, a 'soldier first', showing the Congress the way forward on how to handle national security issues?
---
The same Punjabi spirit that talks about peace is now saying 'enough is enough'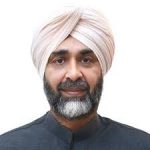 Manpreet Badal
Leader, Punjab Congress
If you need insights on how to tackle the Pakistan imbroglio, come over to Punjab. Ask a Punjabi, or, better still, ask a Punjabi soldier. We have more than two lakhs of them; and each one of them is a walking encyclopaedia.
They know when to deal in war and when to talk peace. They are not the ones to blink first and know when to pull the trigger. But they are also the first to welcome with a hug if they are sure of the intent.
But this is not the time to talk peace or welcome with a hug. Ask Captain Amarinder Singh. He led the cooperation between the two Punjabs from the front when he broke bread with the powerful Punjabi Jat Elahi family of Pakistan in 2004. The elder Elahi, Chaudhry Shujaat, had served as his country's prime minister, while his younger brother, Pervaiz, as the chief minister of Punjab. Amarinder's visit to Pakistan brought images that many people in Delhi were not used to.
In 2019, it is the same Punjabi spirit that is stating 'enough is enough'. Too many lives have been lost, and our hospitality and generosity have been taken for granted. Hit where it hurts the most. No innocents should be targeted. But terrorism, and the ideologies that promote it, have to be confronted.
We have two millennia of historical tradition of heroics. Fighting the battle for the downtrodden and against tyranny is in our DNA. As the tenth Master Guru Gobind Singh told us: Chu Kar Az Hameh Heel-te Dar Guzasht, Halal Ast Burdan B-shamshir Dast — when all the stratagems for (solving) a problem are exhausted, (only) then taking your hand to the sword is legitimate.
---
Congress leaders politicising Pulwama should learn from Amarinder Singh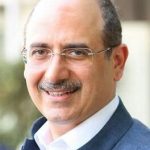 Nalin Kohli
Spokesperson, BJP
After the Pulwama attack, the sense of grief and anger is uniform across the nation. It transcends political, regional, socio-economic and religious divides. Indians are united in expressing their anger, and their disappointment with Pakistan for shattering any scope of peace that may have existed.
We must see Captain Amarinder Singh's remarks as a former soldier and now as a CM's – one of anguish and anger. His state has battled terrorism funded by Pakistan, and is also been a victim of cross-border narcotics smuggling.
It is a clear, unambiguous message to Pakistan, which should be expected from any nationalist – that meaningless platitudes with no performance are not something India will tolerate any longer.
The Congress party would do well to bear in mind the ground anger against Pakistan after the Pulwama attack, and it must recognise the voices within its leadership that are standing in unison with national interest and public sentiment. Those from the Congress party who are structuring their response on purely political lines should take inspiration from what Captain Amarinder Singh has said.
As far as the BJP is concerned, PM Modi has made it unequivocally clear from day one that the government will take whatever measures necessary to bring the guilty to book. We have full faith in the capability of our armed forces and soldiers.
---
Also read: When attacking Sidhu, keep in mind Punjab's most famous live-in couple
---
Left-liberals impact Rahul Gandhi's line of thinking and decision-making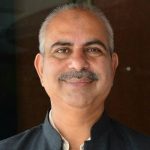 Rasheed Kidwai
Political analyst
Punjab chief minister Captain Amarinder Singh is part of the Congress high command, and therefore his remarks should not be seen at variance with the Congress leadership. The Congress has a glorious track-record of protecting national interest and winning three wars, decisively, against our devilish neighbour, Pakistan.
However, it is true that these days, Rahul Gandhi-led Congress is functioning in a democratic leadership style as against the authoritarian system of the past. The party is slightly diffident following the Pulwama attack. Rahul Gandhi's laissez faire method has a potential to send conflicting signals. Perhaps, he will be better off fielding Priyanka Gandhi Vadra, Jyotiraditya Scindia, Sachin Pilot, Ashok Chavan and others with a strident anti-Pakistan stand to queer the pitch for Prime Minister Narendra Modi.
The timing of Congress Working Committee (CWC) should be advanced from February 26 (in Ahmedabad) to articulate the party's considered opinion and strategy. One of the key problems facing the present-day Congress is the presence and influence of Left-liberals at 12 Tughlaq Crescent, which impact Rahul's line of thinking and decision-making. He needs to Rafale it [to take the Congress' in-house lingo that implies going on the offensive). This is the same Rahul Gandhi who had once audaciously credited his grandmother Indira Gandhi for splitting Pakistan into two in 1971.
---
Like Amarinder Singh, his Congress colleagues should speak on terrorism with clarity & determination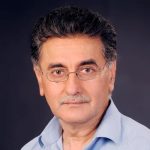 Ajai Sahni
Executive director, Institute for Conflict Management
Amarinder Singh has demonstrated he is willing to take a strong and principled stand on terrorism on more than one occasion.This was evident when he refused to meet visiting Canadian defence minister Harjit Sajjan in 2017, and called him a 'Khalistani sympathiser'.
Next year, Singh did meet Canadian PM Justin Trudeau, who was accompanied by Sajjan during his India trip, but used the opportunity to read out the riot act to the visitors, and handed over a list of nine 'category A' Khalistani radicals in Canada, and demanded action against them.
Once again, Singh has not minced words in the wake of the Pulwama attack, openly calling a spade a spade in his direct response to Imran Khan's prevarication and evasions. While many in mainstream debates, including some of his own party members, continue to try finding alibis for the civilian government in Pakistan and projecting it as a potential partner in a peace process, Singh candidly described Imran Khan as a "courtesy ISI prime minister" and declared that he couldn't have been expected to act differently.
He also contemptuously dismissed Khan's demands for proof of Jaish involvement in the Pulwama bombing, noting that the globally designated terrorist group operated openly in Pakistan, and that Islamabad had done nothing in past cases where incontrovertible proof had been given.
This is how Indian politicians – including Singh's own Congress party colleagues – should speak on the issue of terrorism, projecting clarity, strength and determination.
---
Amarinder Singh's words are commendable, but a war with Pakistan will affect Punjab the most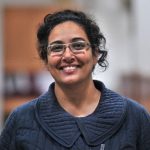 Chitleen K. Sethi
Associate editor, ThePrint
Captain Amarinder Singh has spoken like a true soldier, taking on not just the Pakistani prime minister but also the army head and the ISI in a direct attack.
Without waiting for an official reaction from the Congress, he took upon himself the duty to immediately respond to Imran Khan's statement on the Pulwama attack.
It is no surprise that the Congress has not gone beyond condemning the attack. The party is clearly torn between the stand taken by chief minister Captain Amarinder Singh and his cabinet minister Navjot Singh Sidhu on the Pulwama attack.
Given the mood of the nation, Sidhu has come under severe criticism from all quarters including his own party. Amarinder Singh, on the other hand, has been hailed as a true and brave nationalist.
Having said this, a word of caution for Captain Amarinder Singh. While a no-holds-barred message is welcome and even needed in a situation like this, Amarinder Singh should remain aware that he is not only a soldier but also the head of a state that borders Pakistan. Any direct or indirect reference that takes the two nations to war can only mean disaster for Punjab.
And while his keeping aside the welfare of his own state for a larger national cause is highly commendable, the fact remains that whatever be the outcome of a war with Pakistan, it will push Punjab back by several decades.
---
By Fatima Khan and Chitleen K. Sethi.

Get the PrintEssential to make sense of the day's key developments