Home
Tags
Capt. Amarinder Singh
Topic: Capt. Amarinder Singh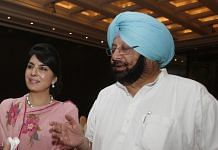 Punjab Deputy CM Randhawa said state DGP will probe Aroosa Alam's 'possible connections to the ISI'. Aroosa, a Pakistani journalist, is a close friend of former Punjab CM Captain Amarinder Singh.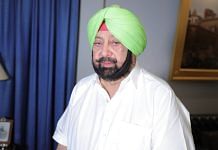 In a conversation at ThePrint's 'Off The Cuff'', Capt. Amarinder Singh says 'I have done everything in my power for 52 years for my country, I am not ready to go to pasture'.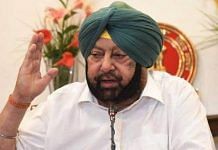 Captain Amarinder Singh has said he is not joining BJP. His game plan is crucial not just for coming 2022 Punjab assembly elections, but also the state's future political architecture.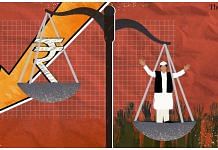 There are instances — both from national and state elections — of economic underperformers being returned to power, and also of parties being thrown out despite good performance.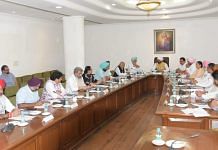 CM Channi has 2 key tasks — ending illegal mining & reducing power charges for consumers. His deputy, Randhawa, was vocal against Amarinder for failure on sacrilege cases. Now he is in charge of home.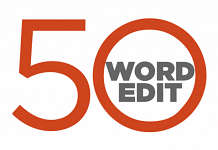 ThePrint view on the most important issues, instantly.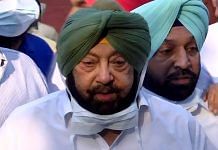 Former Punjab CM Amarinder Singh says if Sonia Gandhi had 'just called me and asked me to step down, I would have... I am hurt'.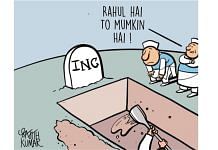 The best cartoons of the day, chosen by the editors at ThePrint.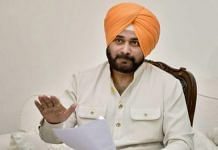 If Channi succeeds in doing what Amarinder couldn't do in over four years, it would be difficult for the Gandhis to boot him out. That will trouble Sidhu.
Singh said political events of last five months were not based on full understanding of the 'national imperatives of Punjab' and indicated his apprehension of instability in the state.