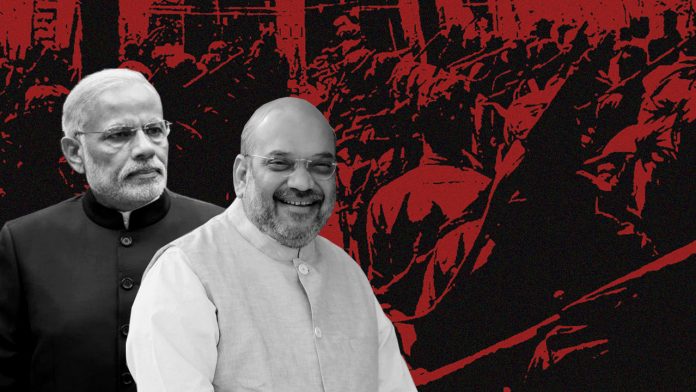 Text Size:
Prime Minister Narendra Modi has said Naxals in Chhattisgarh attack because they are emboldened by the Congress' action. He accused the party of raising the morale of Naxals by promising to scrap the sedition law. BJP president Amit Shah had earlier said the Congress was doing 'Ilu Ilu' with terrorists.
ThePrint asks: Ilu Ilu with terror, aiding Naxals: Lowest BJP jibe or can Congress reclaim security issue?
---
BJP paints others as pro-terror to hide its own endorsement and defence of accused in terror cases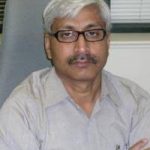 Apoorvanand
Professor, Delhi University
The BJP has been trying to portray whole of the opposition and other critical voices as collaborators of terrorists from the day it assumed power. Terror and Muslims get automatically connected in its communication. So, the opposition is tarnished as pro-Muslim and pro-terror.
By doing so, the BJP also forces a silence about its own endorsement and defence of the accused of the Samjhauta Express blast or Mecca Masjid blast cases.
It was the Congress party that called, quite wrongly, Maoism as the biggest internal security threat and unleashed Operation Green Hunt to counter it. The Congress was rightly criticised by the rights groups for this approach.
In Chhattisgarh, the Congress party lost its top leadership in an attack by the Maoists when the state was ruled by the BJP. Going by the logic of Narendra Modi and Amit Shah, the BJP should be held responsible for it.
What has rattled the BJP is that the Congress party has tried to correct its earlier mistakes by announcing softening of AFSPA and removal of the sedition law. So, it has decided to unleash its anti-Muslim campaign in the garb of defence of national security. It is nasty but to expect civility from the BJP is naivety of the highest order.

---
BJP president Amit Shah's vocabulary may be colloquial but the point seems to have hit home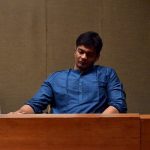 Raghav Awasthi
Lawyer & RSS member
The Congress party has a lot of questions to answer over its handling of terrorism. Between 2004 and 2014 — when the UPA was in power — we were repeatedly told after every terrorist attack emanating from Pakistan that we should adopt 'strategic restraint' because both India and Pakistan were nuclear powers.
After the two surgical strikes during the Modi government's rule, Pakistan's nuclear bluff has been exposed for what it is — a bluff. Even the bumbling Jim Hacker from the British sitcom Yes Minister knew that the nuclear deterrence was useless when both sides possessed the same because 'we cannot defend ourselves by committing suicide'.
It is tough to digest that the members of the security establishment in the UPA era were unable to comprehend this much. Now that the bluff lies in tatters, people are asking as to whether action was not taken against Pakistan because the Congress party wanted to do 'vote-bank' politics over terror. Arguments against Congress are not made to suggest that India's Muslims have any love for Pakistan. The point here is to expose the UPA's stupidity, which was in turn motivated by fake considerations without any solid empirical basis. BJP president Amit Shah has done the right thing by calling it out. The vocabulary might have been colloquial but the point seems to have hit home.
---
Also read: NIA judge on Samjhauta prosecution: Does evidence cover-up hurt India's war on terror?
---
In the race to reach the bottom of political dialogues, Modi and Shah have taken the pole position
Vinayak Dalmia
Spokesperson, Congress
The BJP pursues the politics of hatred and poison. Their leaders are repeat and serial offenders – and the rot lies at the top with Prime Minister Narendra Modi and his favourite hitman, BJP president Amit Shah. They have been condemned by the Election Commission for spreading hate and division, and their latest comments follow the same pattern.
When you need to talk about jobs, you talk about guns. When the report card on 'vikas' is a big flop, the government led by Modi resorts to the politics of 'vinaash'. There is a race to reach the bottom of the political dialogue and Modi and Amit Shah have taken the pole position.
At the same time, the BJP is not serious about holding talks on terror and national security. The Congress is the only party that has released a white paper on national security. I would urge the BJP to specially read from pages 10 to 22. Moreover, the Congress has suffered more at the hands of terrorism than all other political parties put together. Yet we have not once wavered in putting national interest first, even if it meant risking the lives of our leadership. We have never even tried to politicise terror.
But just look at the BJP's track record on terror. The BJP released Masood Azhar, was caught napping when Dawood's wife visited Mumbai in 2016, BJP member Dhruv Saxena spied on the Indian Army along with Pakistan's ISI, Modi invited the ISI to Pathankot. And now, the BJP has decided to field terror accused Pragya Thakur in the ongoing Lok Sabha elections.
---
BJP has carefully crafted against Congress a rhetoric that is low on facts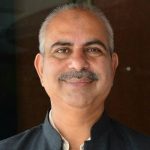 Rasheed Kidwai
Political analyst
BJP president Amit Shah's contemptuous attitude towards the Congress on matters of nation security is part of a carefully crafted rhetoric, which is low on facts. The entire top Congress leadership in Chhattisgarh were killed in a Naxal attack when the BJP was in power in the state in 2013 and then chief minister Raman Singh was making boastful remarks about taming Naxals.
Indira Gandhi lost her life due to her principled opposition to extremism in Punjab. The Congress under her opposed the idea of Punjabi Suba and stood by the interests of Hindus in the border state. Brutal killings of Sardar Beant Singh, Prof V N Tiwari (Manish Tiwari's father) and Lalit Maken (brother of Ajay Maken) are a living testimony of the Congress' sacrifices. Even in Jammu and Kashmir, the Congress has fought separatism losing many stalwarts in violence.
In some ways, the Congress has been far more hawkish in dealing with Pakistan. It vetoed Dr Manmohan Singh's initiative at Sharm El Sheikh (Egypt) when India and Pakistan had come close to working out a peace initiative. Even the government of Jawaharlal Nehru was extremely concerned about Hindu population in Pakistan. Nehru had sent Acharya Kirpalani in January 1948 to Karachi to tell Pakistani authorities that India was committed to the interest and protection of Hindus in that country. It is a pity that majority of Congress leaders themselves have little or no idea about the Congress' role in protecting the country's cause in Assam, Nagaland, Manipur, Mizoram and other parts where it consciously forgoes power to uphold national interest.
---
Also read: BJP's 'nationalist' manifesto promises zero tolerance of terrorism & free hand to military
---
Congress is a victim of its double-speak and lack of clarity on insurgency and cross-border terrorism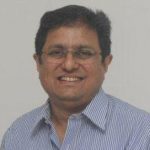 Sandip Ghose
Marketing executive and political commentator
The Congress cannot, to use a cliché, have their cake and eat it too. For days after the Pulwama attack, its leaders continued to bait Narendra Modi on his 56" chest claims. Probably, they did not bargain for Modi carrying out another "surgical strike" kind of operation fearing retaliation by Pakistan and pushback from the international community in a bid to avoid escalation before the 2019 general elections.
Once the Balakot air strike happened, the Congress had its tail in a twist to decide on a response. That same day Modi spoke at Churu in Rajasthan, a district with a high population of servicemen both past and present. His speech resonated with the crowd and it was clear that Modi had managed to regain people's trust. Since then, the Congress has been tying itself in knots with each passing day on the Balakot issue.
On Naxalites, too, the Congress' attitude has been ambivalent. In trying to be everything to everyone, it has a muddled-up stand on Maoism. After the massacre of Vidya Charan Shukla's entourage in which it lost its top Chhattisgarh leadership, the Congress was expected to be more unequivocal in condemning insurgency. But it was perhaps restrained by the Left liberal who dominate the intellectual debates within the party.
Thus, to a large extent, the Congress is a victim of its own double-speak and lack of clear thinking on issues of insurgency and cross border terrorism.
As far as the language used by BJP president Amit Shah and Prime Minister Narendra Modi is concerned, they have long realised that they can no longer rely on the mainstream media to be impartial interlocutors. They have to speak directly to the masses in a language they can easily understand and is not lost in translation.
---
By Fatima Khan, journalist at ThePrint.
Get the PrintEssential to make sense of the day's key developments