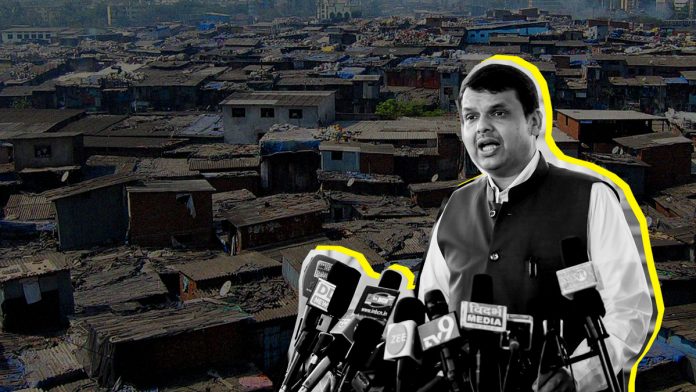 Text Size:
Devendra Fadnavis-led Maharashtra government recently approved a redevelopment plan for Dharavi. Dharavi revamp has been in the works for the last 15 years, with political parties suggesting a new model right before elections.
ThePrint asks – Dharavi revamp gets Fadnavis govt nod: Last-ditch effort to revive project or 2019 ploy?

---
Bringing govt into Dharavi redevelopment plan will reduce risks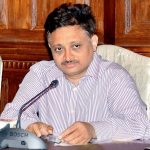 S.V.R. Srinivas
Dharavi redevelopment project head, Maharashtra govt
The Dharavi bid failed a number of times. In our last attempt, we gave five or six extensions to the tender but no bidder came forward. It is a huge, high-risk project with a major financial impact involved. To make it successful, we have to reduce the risk involved in the project, not just financial risk but also the risks involved in slum redevelopment in general. We have tried to address this by bringing the government in.
All the previous models were developer-led. No developer was ready to invest in such a huge slum redevelopment project that can have so many uncertainties. The slum dwellers were also not very comfortable as there was a trust issue with the developers. The government will try to bridge that trust gap. Government officials will be on the board of directors driving the project and be involved in all decision making. There will be accountability and the developer will be questioned if anything goes wrong.
When we talk about community participation, all ten lakh people cannot directly participate in the project. They need some interface, and the government will provide them with that. For the developer, if the government is also on board then his/her chances of getting lower interest rates are higher.
An integrated master plan gives us a lot of flexibility that we will ensure is used for the benefit of the slum dweller and eliminates the redundancy involved in planning for individual sectors of Dharavi. There cannot be a perfect solution for Dharavi, but it has to be as optimal as possible and we have tried to do that.
---
Most important factor in Dharavi redevelopment is going to be quality of housing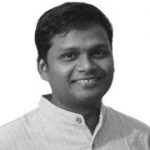 Sree Kumar
Lead, urban development, WRI India
One aspect is that there is a special purpose vehicle now and a different governing structure. But at the end of the day, what is fundamentally important is how people are going to be housed in the new towers and how their livelihoods are going to be taken care of. Unless we really crack this, none of these models proposed are really going to get implemented.
The Dharavi residents are also considerably strong in their demands. Having one single cluster plan for the entire sector may be a good idea because it gives some kind of flexibility in planning the entire street network and other amenities.
The government has to ensure that the flexibility that they get from combining the five sectors into one cluster should be used to create housing of a better quality than the typical slum redevelopment houses that we have seen so far. We have increasingly seen that the buildings built under slum redevelopment projects are not livable, there are a number of studies about health concerns inside these buildings. The gaps between two buildings are very narrow as well and these structures turn into heat traps.
One single plan for all sectors of Dharavi may help the developer plan internal infrastructure and construction quality better, but it completely depends on whether the developer in charge of the project chooses to use this for the people of Dharavi and not just for benefit.
---
State should go for a community-led development plan for Dharavi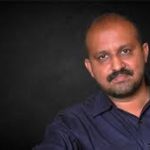 Pankaj Joshi
Executive director, Urban Design Research Institute
The fundamental problem with the Dharavi redevelopment project is that it has, so far, looked at Dharavi simply as a place of residence. Any model for Dharavi that is only based on real estate and does not take into account the aspect of it being a source of livelihood is fundamentally not going to work. From day one, the Dharavi project has been a plan designed to fail.
Simply a change in financial model is not going to crack the code. With every successive plan, the state government has offered more incentives to the real estate developer, and yet there has been no breakthrough. This shows that the approach is faulty.
Dharavi cannot be seen as a homogenous entity. It is a denucleated entity – different types of users, different types of livelihoods have come together in a settlement. A part of the land is owned by the government, and a part is private. Doling out higher Floor Space Index is not the solution to every urban problem.
In all of government's plans, one thing that has not been given a chance is community-led development, where the state empowers the community to come forward and decide for itself. Dharavi is conceived as a community-driven space, and till we acknowledge this in the project, it will not move forward.
At Urban Design Research Institute, we had an international competition inviting different proposals to redevelop Dharavi. There were teams from more than 50 countries, and bulk of the winning proposals were talking about community land reserves, pooling land together and so on.
We took these proposals to the chief of the Dharavi redevelopment project at that time as well as the elected representatives, but they were not willing to give up the fundamental premise of a developer-oriented project.
Bureaucrats like Gautam Chatterjee and Debashish Chakrabarty have suggested a community-led approach in the past, but state has always preferred a real estate financial model.
The current project also suffers from the same deficiency and, regardless of what numbers you throw, it is unlikely to take shape without the involvement of the community.
---
Also read: For Dharavi's leather industry, troubles are more than skin-deep
---
Government should treat Dharavi as a public welfare project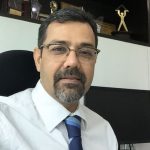 Pankaj Kapoor
Managing director, Liases Foras (real estate research firm)
The government must have done some work to arrive at this new model, although I don't think it is likely to work. Dharavi is not a slum redevelopment project in character, and by treating it as one we will not be able to retain the fabric of Dharavi with its various cottage industries.
In the current real estate market, I find it doubtful if any investor will be willing to come forward with this kind of equity. Even in the past, when the market was not so bad, many developers showed interest in the project, but were not really able to carry it forward.
The basic issue is that Dharavi redevelopment is not a housing project although the government has been looking at it as one. In a redeveloped Dharavi, the cost of resources will shoot up, and cottage industries will become unviable.
Ideally, the government should treat Dharavi as a public welfare project. It should retain the existing identity of Dharavi with its many household industries, and provide housing for the slum dwellers. The government can consider shifting some of its institutions on prime land, such as Mantralaya, and sell the real estate to meet the cost of developing Dharavi as a welfare project.
---
Fadnavis govt's redevelopment plan will not work unless it can retain Dharavi's character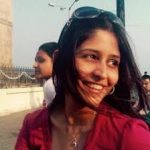 Manasi Phadke
Associate Editor, ThePrint
The government first decided to metamorphose Dharavi from Asia's largest slum to a well-planned cluster of high-rises, wide roads and parks in 2003. It put brakes on individual slum redevelopment projects in Dharavi to end the piecemeal redevelopment and started work to revamp the 240-hectare area as a whole. Over the next 15 years several approaches were made – dividing Dharavi into smaller sectors, into five large sectors, hiving off and independently trying to redevelop one sector that was easier to work on and so on. None of these models have worked and the reason cannot be pinned down on just a tepid real estate market or a low-risk appetite of developers.
Dharavi is complex in character with more than 3.5 lakh residents, most slum dwellers and some legal residents who don't want to be put at par with slum residents in the redevelopment project.
There are many industries in Dharavi that have, since the onset of the project, resisted moving into multi-storied malls or having their workplaces away from their homes.
In order for the Dharavi project to work, the government needs to modify its approach of treating the settlement as a real estate goldmine adjacent to the plush Bandra Kurla Complex and instead look at it as a special precinct that needs a beautification and revamp with modern infrastructure and low rises to retain its characteristic household livelihoods.
The Fadnavis government's new model, where the government has a stake in the project, is on the board and has a decisive say, is definitely a better one that the models the state has experimented with in the past. But it will not work unless it can make retaining Dharavi's character a priority over optimising the developer's benefit.
---
By Manasi Phadke, associate editor at ThePrint.
Check out My543, our comprehensive report card of all Lok Sabha MPs.