Home
Tags
Vasundhara Raje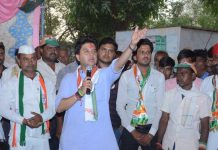 The Scindias have held Guna since 1957, barring 1967 and 1984, but this potential loss for Jyotiraditya Scindia will break that imperious family record.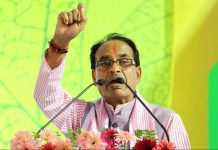 BJP president Amit Shah made the appointments on the eve of the BJP's two-day national council meeting.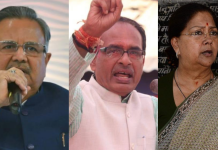 BJP brass wants to move 3 former CMs out of state but they don't want to let go. And in this tussle is stuck BJP's pick for leader of opposition.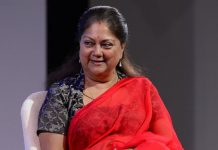 Vasundhara Raje keen to hold post as it would give her a say in Rajasthan's candidate selection for 2019, high command worried it could affect party prospects.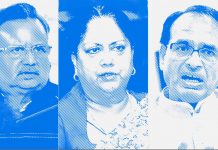 Raman Singh, Vasundhara Raje and Shivraj Singh Chouhan have remained active on social media, to varying degrees, perhaps based on poll performance.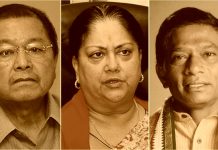 Two-time BJP chief minister of Rajasthan Vasundhara Raje, Mizoram's Congress stalwart Lal Thanhawla and former Chhattisgarh CM Ajit Jogi will be a worried lot.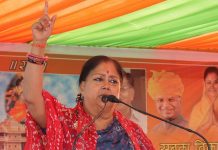 Rajasthan CM Vasundhara Raje demanded the Election Commission set an example of such actions.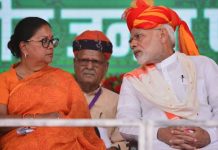 Of the BJP chief ministers fighting for a comeback, it's Vasundhara Raje whose image is the most battered. Can Modi swing it for her?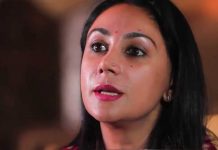 BJP MLA Diya Kumari, a member of the erstwhile Jaipur royal family, is not contesting the 7 December Rajasthan assembly election.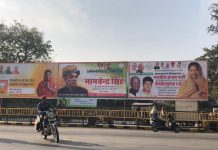 Locals said Rajasthan CM Vasundhara Raje was so powerful that no one would put up hoardings next to hers. Manvendra Singh has changed that.