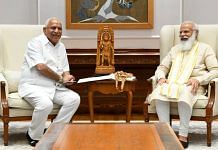 BS Yediyurappa says he has not resigned, met BJP high command to discuss development works in the state.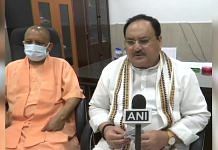 Nadda also took a jibe at the previous govt saying that UP was once afflicted by appeasement politics where a particular caste used to get benefits & the other faced harassment.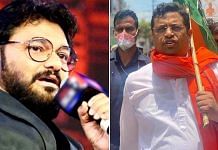 Bengal BJP chief Dilip Ghosh met national president JP Nadda Monday and complained about how Babul Supriyo and Saumitra Khan made 'objectionable' remarks on social media.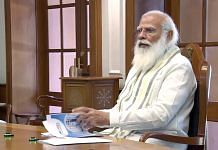 New Delhi: Prime Minister Narendra Modi held a meeting with the BJP national secretaries, along with party president JP Nadda, at his official residence here on Sunday. Almost all the national secretaries of the Bharatiya Janata Party (BJP) were present at the meeting chaired by Modi. BJP general secretary (organisation) BL Santhosh was also present. Earlier in the day, Nadda chaired a meeting with the BJP national secretaries at the party headquarters here. The meeting lasted for about an hour. Modi held similar meetings last month with the BJP general secretaries and the heads of the saffron party's different wings at his residence. Both meetings had lasted for about five hours and wide-ranging political discussions were held, mainly on the recently-held and the upcoming Assembly polls. Also read: You're dropped — who called Modi's ministers to give them the bad news before reshuffle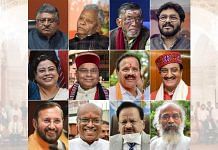 While a reshuffle was expected and awaited, PM Modi sprang a surprise as many heavyweight ministers who were expecting an elevation were actually asked to resign.
There is also a growing buzz about the cabinet expansion in Uttar Pradesh after Chief Minister Yogi Adityanath met the BJP top brass during his two-day visit to the national capital.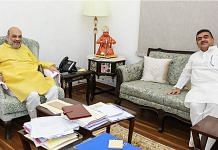 Adhikari's meeting with the BJP top brass comes days after his presence during a Modi-Banerjee meet to review the damage caused by Cyclone Yaas had irked the TMC leader.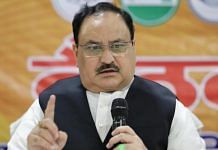 It was the first in-person meeting of the BJP national office bearers held since the outbreak of the second wave of Covid. The gathering took place at BJP chief Nadda's residence.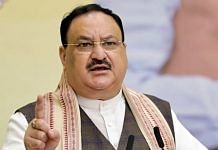 Addressing party workers virtually, the BJP chief said all party MPs, ministers and MLAs will serve people in at least 2 villages following Covid protocols and lockdown guidelines.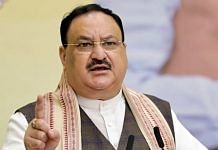 The BJP president wrote a four-page letter to Sonia Gandhi a day after the Congress Working Committee hit out at PM Modi and his govt over the handling of the Covid crisis.