Home
Tags
Abhinandan Varthaman
Topic: Abhinandan Varthaman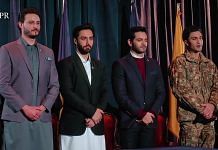 From Arnab Goswami to Abhinandan Varthaman, many reliable Indian figures also make an entry in Ehd-e-Wafa, a TV drama sponsored by Pakistan military's PR wing.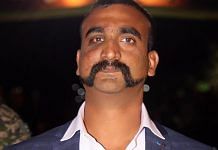 Wing Commander Abhinandan Varthaman, now posted in the western sector, is due for promotion and command position next year.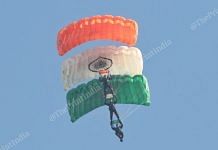 India has made some progress in moving to acquire fighters, tech and equipment but it is yet to get its hands on any.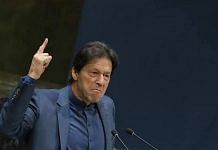 Today, IAF's Abhinandan Varthaman lives on in Pakistan's memory either as a mannequin inside a war museum or as a poster boy for a tea stall.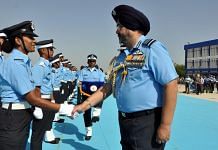 Former IAF chief Air Marshal B.S. Dhanoa took a veiled dig at previous govts, saying they kept negotiating for 10 years to get the advanced multi-role jets.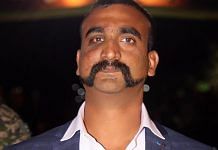 Wing Commander Abhinandan Varthaman of IAF was captured by Pakistan after his MiG-21 Bison was shot down, but not before he downed a PAF F-16.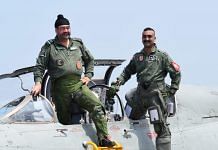 The IAF wing commander, who has resumed flying following his crash in the aftermath of the Balakot strikes, flew a MiG-21 Type 69 aircraft as co-pilot.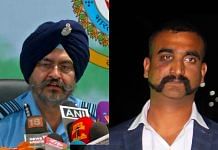 The plan is to make Abhinandan Varthaman fly during the Apache attack helicopters induction ceremony in Pathankot on 3 September. He's medically cleared.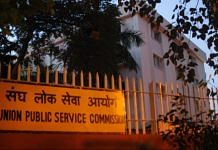 A selection of the best news reports, analysis and opinions published by ThePrint this week.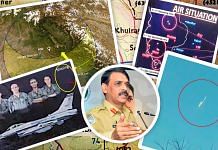 Using Open Source Intelligence (OSINT) & other evidence, an IAF veteran reconstructs IAF-PAF battle day after Balakot & concludes PAF indeed lost an F-16.