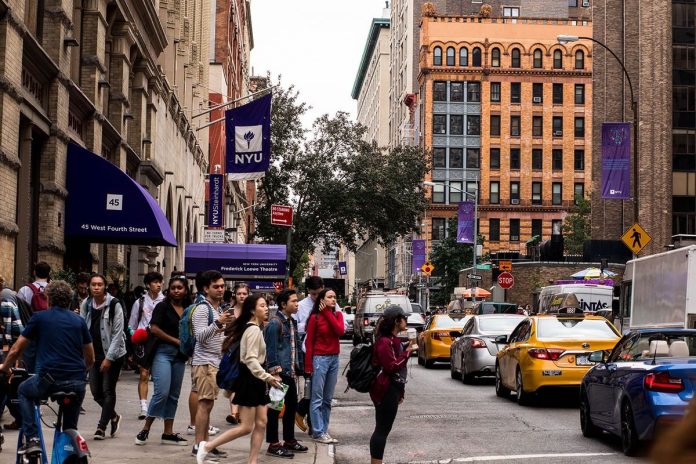 Text Size:
Indian students going to the US has doubled over the last decade but those coming from US to India fall by 5% in 2016, says a global report.
New Delhi: The number of Indian students studying in US institutions has gone up by 12.3 per cent — to 1.86 lakh in the academic year 2016-17 from 1.65 lakh in 2015-16, according to a global report.
California, New York, Texas, Pennsylvania and Massachusetts are the top five US states receiving Indian students and each saw an increase in international students in 2016-17, according to the 2017 'Open Doors Report' released Monday.
The report prepared by the Institute of International Education, a non-profit, and the US Department of State Bureau of Educational and Cultural Affairs, also revealed that the number of Indian students coming to the US has doubled over the last decade and now India is the second leading place of students, comprising 17.3 per cent of the total international students in the US.
STEM (science, technology, engineering & math) still rules the roost by a far margin as most students (71 per cent) opted for it, while just 0.4 per cent opted for humanities.
But India slipped in rank to 15th from 13th among top 25 destinations of US study abroad. The number of students from the US coming to India to study for credits in their home universities decreased by 5 per cent in 2016.
The growth rate of students from India, however, decreased from 24.9 per cent in the previous academic year to 12 per cent in 2016-17. "I can't speculate as to why the percentage fell," said Karl M. Adam, deputy cultural affairs Officer at the US Embassy in New Delhi. "The report tracks every student coming from abroad but it doesn't include exactly why or why not the numbers fell."
Calling 12 per cent a "phenomenal increase", he added, "It is a high watermark for Indian students coming to the US. If we were talking of GDP growth, we would be popping champagne right now."
The number of H1B visas issued to Indians increased by 5.6 per cent in 2016-17. "Status quo on H1B continues to exist," Adam said, adding that the US administration is reviewing the laws regarding H1B and there is no change in the law as of now.
Get the PrintEssential to make sense of the day's key developments