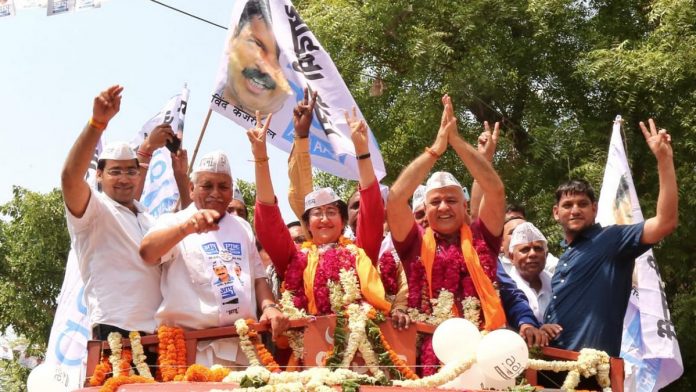 Text Size:
New Delhi: Shielding herself from the scorching sun, Ilma, 12, stands at the edge of the traffic signal near the Laxmi Nagar metro station. The 12-year-old is part of a group of onlookers waiting for the cavalcade of the Aam Aadmi Party's East Delhi candidate, Atishi.
Ilma, in a plain blue kurta and white dupatta, can neither hear nor speak — she can't vote either.
But the youngster is clear on why she is here. "I'm here for Atishi," she writes. "She is our best bet to change the education system."
Ilma, however, is an anomaly along this route, which Atishi has chosen to file her nomination for the Lok Sabha elections. While the roads are dotted with AAP's signature Gandhi caps, white clothes and the party's poll symbol of the broom, very few people  ThePrint spoke to relate to or even know of Atishi, instead identifying with Delhi Chief Minister Arvind Kejriwal.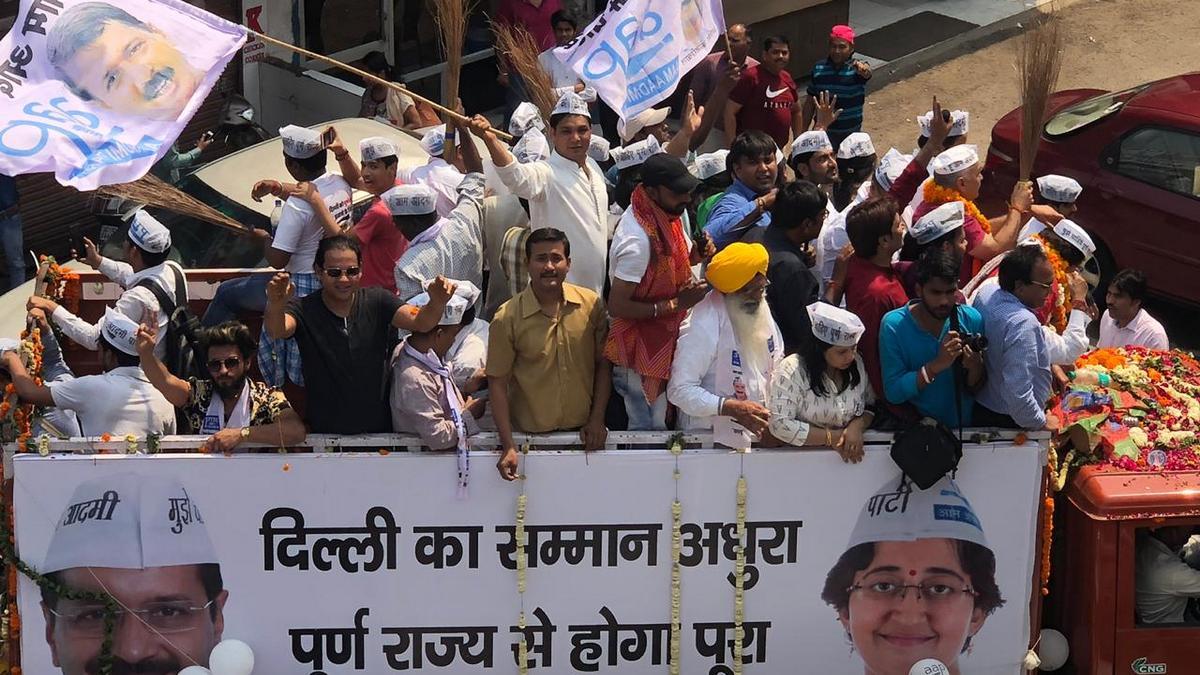 Atishi, who set out from Trilokpuri, with a horde of supporters and Delhi Deputy Chief Minister Manish Sisodia, at 9:30 am, made her way to the sub-divisional magistrate's office in East Delhi's Geeta Colony to finally file her nomination after 2 pm.
A Rhodes and Chevening scholar, Atishi, 37, is credited with revamping government schools in the national capital with reforms such as smart classrooms and Chunauti, AAP's flagship campaign to reduce dropout rates in schools.
On the ground, however, there appears to be little recognition that the 37-year-old, considered Sisodia's protégé, is the brain behind some of AAP's much-touted educational policies.
Atishi will be contesting against former cricketer Gautam Gambhir, whose candidature from BJP was announced last night, and former Delhi Congress chief Arvinder Singh Lovely.
The capital votes on 12 May.
---
Also read: Kejriwal's Delhi govt spent Rs 274 crore on ads since 2015 – four times more than Congress
---
Modi versus Kejriwal
Thirty-four-year-old Manav drives an auto in Laxmi Nagar, where he has lived for the last 15 years. Even though Manav can't recall the name of the East Delhi candidate from AAP, he will be voting for her.
"Ladies hain, naam yaad nahi hain (She's a woman but I don't remember her name)," says Manav. "Modi ne gareebo ko maar dala hai (Modi has killed the poor). AAP works for us. Kejriwal works for us. I have voted for AAP since they were formed and will continue to do so."
Manav wasn't the only one to not know of Atishi.
Paan shop owner Shiv Nath, seated beside a flyover in Geeta Colony, waves back at Atishi and Sisodia, who are atop a truck brandishing brooms and flanked AAP supporters in cars, bikes and autos.
Asked if he knew who he was waving at, Shivnath looks confused and smiles. "I don't know," he says. "She was waving, so I waved back. I will vote for Kejriwal, he's given us access to electricity and water."
This, however, isn't just confined to AAP. Very few even knew of the other candidates in the fray.
Mehak Narula, a homemaker born and brought up in Preet Vihar, East Delhi, is among those queued up outside a food stall beside her home. There is a group of AAP workers eating at the stall but Narula says she doesn't identify with them.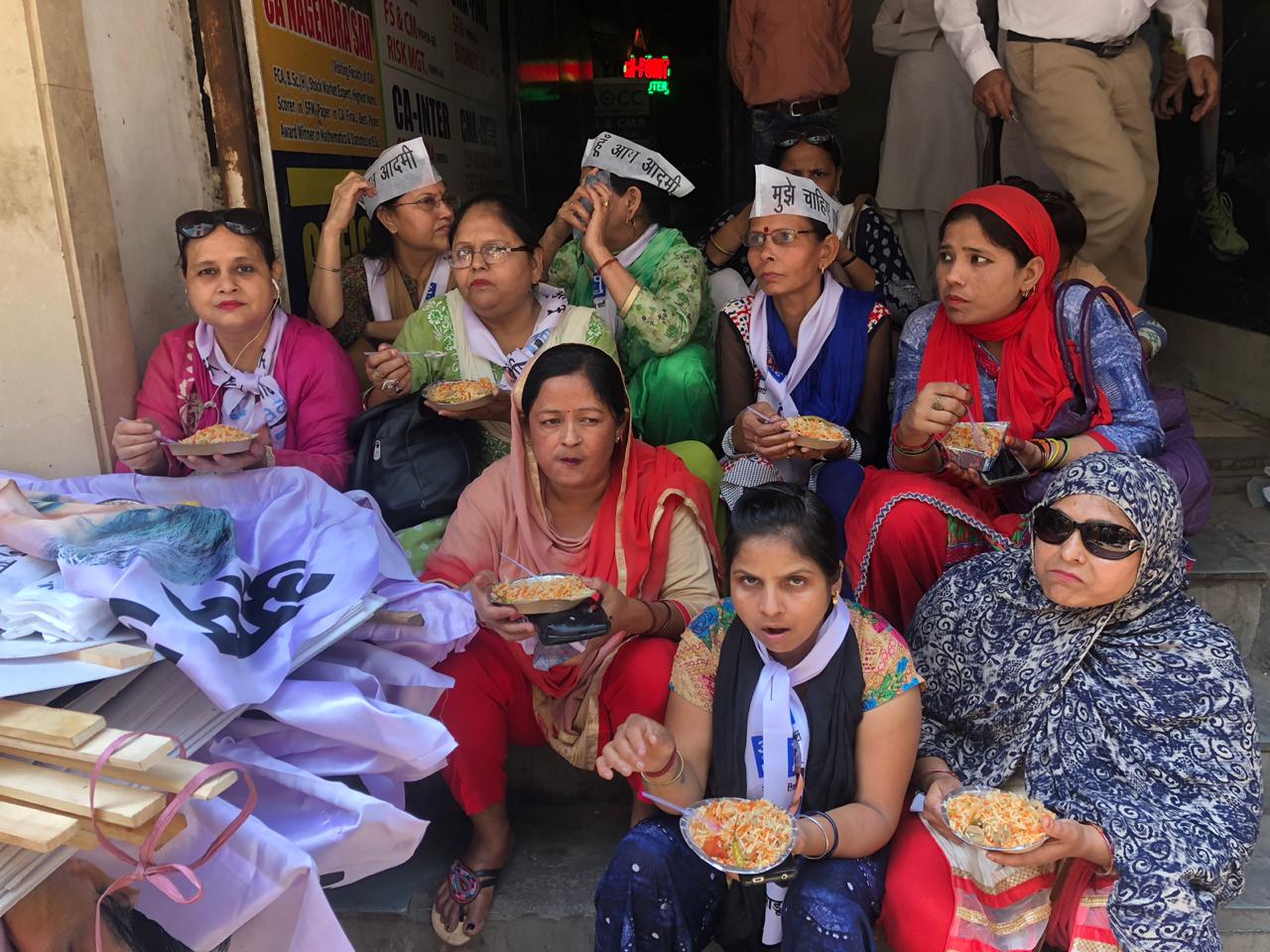 "We don't connect with the party," she says. "We will vote for Modi; it doesn't matter who the BJP fields as a candidate."
With his autorickshaw parked near a flyover in Geeta Colony, Ram Khiladi, an auto driver, debates AAP's attempts to achieve statehood for Delhi. "They want everything to fall under the chief minister," he says. "But where else in the country does that happen. Kolkata, Mumbai, Chennai, all fall under states."
But he too is clear on who he is voting for. "Kejriwal has provided electricity and water but Modi should be the Prime Minister," he says.
---
Also read: Remember Arvind Kejriwal? Here's how AAP lost the national plot
---
'A Lutyens dream'
Some in the AAP believe that it is the media that is more fascinated with Atishi as opposed to the electorate. "Atishi is a Lutyens' dream," a source in the AAP told ThePrint. "Fair-skinned, English-speaking, she fascinates and alienates people at the same time. Voters on the ground can't relate to her."
AAP supporters in the rally, however, are confident that Atishi will win. "She is such a dedicated worker, she will definitely win the elections," a supporter, who did not wish to be named, told ThePrint.
Get the PrintEssential to make sense of the day's key developments