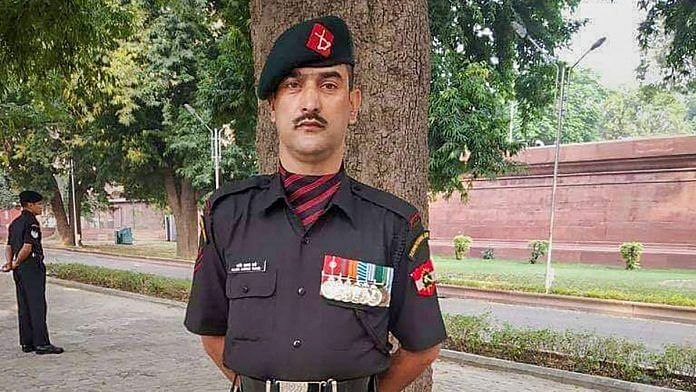 Text Size:
Killings in the valley were still a routine. Security forces were on their toes to combat these. Two months after these statements were made, thirty-five Hindus were killed in two separate incidents in Kashmir in May 2006. The killings were believed to be the handiwork of Islamist militants, just days before a scheduled meeting between Prime Minister Singh and the Kashmiri separatists. 
In one incident, shooters stormed a village in the Doda district, dragged Hindu villagers from their homes and shot twenty-two of them dead. In another, in the neighbouring Udhampur district, suspected militants kidnapped thirteen villagers from a remote mountain spot. Four of their bodies were found lying in the woods late on a Sunday, while the rest were discovered on Monday, the police said. Even though the stories of bloodshed in Kashmir were never-ending, these gruesome incidents were the deadliest instances of violence since peace talks had been initiated between both the countries more than two years ago. 
These attacks were a concern for the Indian Armed Forces as well. Apart from being heinous crimes that needed to be punished, these attacks were worrisome because they could hamper Hindu-Muslim peace. This issue was a point of discussion as it could disrupt the peace talks between separatists and the prime minister.
---
Also read: Ashok Chakra to Kashmiri soldier puts the focus on Ikhwan & its role in fighting terror
---
Every household spoke about this. 'How can these terrorists take the lives of innocents in the name of Allah? Had they read the Quran, they would have known the truth,' Nazir sighed. 
One soldier said, 'These attacks are to fuel the fire burning in Kashmir. These people do not believe in any God, they believe in bloodshed.' 
One day when they were going for patrol, Nazir took a packet of chocolate and placed it in his bag. 
'Is it for Shahid and Athar?' Hanif asked, tying his shoes. 
'It is for the kids we 'll meet on our patrol. The people here don't have a very high opinion of the armed forces. I carry chocolates whenever I go for routine patrols and give it to the kids on the way. I think it'll help in erasing fear from their minds. When the family sees that the kids are happy, it will have a positive impact.' 
'Kitna sochta hai tu, yaar (You think about these things so much, my friend),' Hanif smiled. Nazir handed over a packet to him and said, 'Tu bhi soch (You start thinking too).' Major Jamwal knew about Nazir's actions and eventually whenever they went out for patrol, they inevitably started keeping packets of chocolate in the vehicle. 
While Nazir was busy with his increasing responsibilities at work, at home, Mahajabeena was busy with the kids and her studies. She was pursuing a BA through correspondence. Athar was almost of age to be enrolled in school and Shahid was getting naughtier with every passing day. There were weeks when Nazir was not able to come home and during those times, Mahajabeena prayed for his wellbeing as she managed their home herself. When Nazir was home, however, it would be a complete riot for the kids. They would binge-watch Motu Patlu, Tom and Jerry and other cartoon shows together.
---
Also read: Lance Naik Nazir Ahmad Wani, a former militant now an Ashoka Chakra awardee
---
'You are a grown-up, why do you behave like Athar and Shahid?' Mahajabeena used to get irritated at times. Nazir would say, 'What does watching cartoons have to do with age? I love watching them. And now  with kids, it's more fun.' They were having this light argument when their neighbour from Cheki arrived. 'Arey Hassan, please come inside, sab khairiyat  (everything okay)? You didn't inform me you would be coming,' Nazir wondered what might have broughthim there. Hassan sounded worried; he said he needed Nazir's help. 
'But what happened, bhaijaan? Everything well at home?' Mahajabeena asked. Hassan was struggling to choose his words and at last, he said, 'Bhaijaan you have seen Abdul since birth.' 
'Your youngest brother, right,' Nazir confirmed. 
'Yes, bhaijaan…he was outstanding in studies. As you know, I left my education and worked so that he could study and become someone. But he was acting strange a few weeks ago. He was not talking to us. It looked like he was trying to avoid us. And above everything, he had started missing classes.' Mahajabeena and Nazir were listening patiently. 
'I tried to follow him at times and talked to his friends. Bhaijaan, they say that he wants to join the terrorists, he wants to fight,' Hassan broke out in sobs. Nazir tried to console Hassan. He promised to come and speak to his brother. 
Hassan held Nazir's hands in his, 'But promise me that you will not discuss this with anyone else.' 
'I won't, you have my word,' Nazir assured him, 'Let's leave right away.' He told Mahajabeena that he would be back by evening and they left. 
When they reached Cheki, Hassan took him directly to his home. They met Hassan's father, who knew the reason for Nazir's arrival. 'Abdul is in the backyard,' he said, gravely.
---
Also read: More Pulwama-style attacks, poisoning bids — intel inputs warn of lethal summer in J&K
---
In the backyard, they saw Abdul busy on his phone. On hearing footsteps, he turned around and was shocked to find Nazir accompanying his brother. The two men greeted each other. 
'I'll ask Ammi to prepare tea, it has been so long since you last came,' Hassan left them alone and went inside the house. 
Nazir continued, 'So how are studies going, Abdul? Hassan tells me that you are very good at studies.' 
Abdul waited for a moment to reply and then said in a stern voice, 'I am thinking of not pursuing education any further, bhaijaan. Now I wish to learn about Allah and follow the path which will lead to peace in our homes.' 
It was not difficult for Nazir to understand what Abdul meant. But he decided to put across his point without using the word 'terrorist'. 'That is good thinking. But why do you need to leave studies for it? You can serve our land better when you study and become something.' 
Abdul had not expected Nazir to confront him in such a way. He was taken aback a little. Nazir continued, 'The root word of Islam is salema which stands for peace, purity, submission and obedience. 
So, the spirit of Islam is the spirit of peace. The first verse of the Quran breathes the spirit of peace; it reads: "In the name of God, the Most Merciful, the Most Compassionate". It describes reconciliation as the best policy and states that God abhors any disturbance of peace.' Abdul didn't say anything. He just listened. 
'So, I don't think any path that asks for bloodshed or hurts your family is ever worth following. Even Allah will not approve of that.'
---
Also read: How Indian armed forces can defeat Pakistan in less than a week
---
Abdul, being a little at ease with the discussion now, asked, 'Bhaijaan, what you are saying is right, but don't you think sometimes we need to take matters into our hands?' 
Nazir nodded, 'Yes we do, but we should always keep an eye on what is right. The path which focuses on the safety of others rather than instilling terror is the one that should always be chosen.' Both remained silent for a moment. Abdul was scratching the wall as if thinking over what Nazir had just said. 
Nazir looked at him and continued, 'Education opens up a new world to you. So, my advice is don't give up on something which will benefit you, your family and society in the long run just because you are disturbed now. Your brother has given up his dreams so that yours can flourish. Your Ammi and Abbu have their hopes attached to you. Don't break their heart. 
And when the time comes, Allah will show you the right path, as he guided me. Trust Him more than yourself and everything will fall in place.' Abdul nodded in agreement. For Nazir, this assurance was enough to feel that his efforts were worth it. 
'Tea is waiting, Ammi wants both of you to come inside,' Hassan called. 
'Coming, bhaijaan,' Abdul replied, going inside. 
Hassan looked at Nazir with questioning eyes and Nazir signalled to him that he need not worry.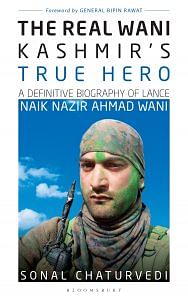 This excerpt from The Real Wani: Kashmir's True hero — A Definitive Biography of Lance Naik Nazir Ahmad Wani by Sonal Chaturvedi has been published with permission from Bloomsbury India. 
Subscribe to our channels on YouTube & Telegram
Why news media is in crisis & How you can fix it
India needs free, fair, non-hyphenated and questioning journalism even more as it faces multiple crises.
But the news media is in a crisis of its own. There have been brutal layoffs and pay-cuts. The best of journalism is shrinking, yielding to crude prime-time spectacle.
ThePrint has the finest young reporters, columnists and editors working for it. Sustaining journalism of this quality needs smart and thinking people like you to pay for it. Whether you live in India or overseas, you can do it here.