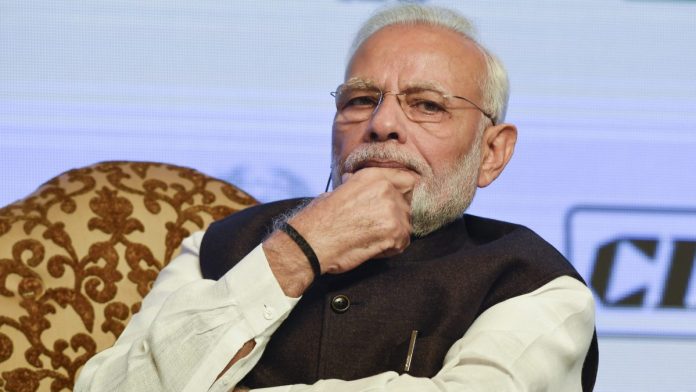 Text Size:
Tolerance of dissent has lessened and freedom of speech and expression has been attacked by Hindutva activists, as well as by the government. There have been killings of anti-Hindutva rationalists and other independent journalists.
In August 2015, M.M. Kalburgi, a 76-year-old renowned writer and academic, was shot dead in the southern state of Karnataka, allegedly by right-wing extremists who objected to his rationalist views on idol worship and Hindu ritual. In September 2017, Gauri Lankesh, a 55-year- old prominent woman journalist and critic of the Modi government's Hindu nationalism was shot and killed in Bangalore, the Karnataka capital. Journalists have had cases filed against them for alleged defamation, sedition, and Internet-related offences.
Statistics collected by The Hoot website show that in 2017 there were three killings of journalists clearly linked to their work, 46 attacks, and 27 cases of police action including detentions, arrests and cases filed. Siddharth Bhatia, one of the founders and editor of The Wire news website, tweeted: 'The message, and not to independent journalists but to all dissenters, is clear. We are watching you and one day we will get you.'
---
Also read: Both EC Lavasa & Justice Chandrachud couldn't change outcomes, but dissent is dharma
---
Over a period of three months in 2018, the homes of some 20 human rights activists were raided by police across the country and five of them were arrested in August 2018 for being allegedly involved in inciting violence at a Dalit commemoration, and for having links with Maoist Naxalite rebels. Hindu nationalist activists have been appointed to many academic, educational and cultural institutions and other organizations so that current and future generations are imbued with the Hindutva doctrine.
An affiliate of the RSS set up a commission to 'Indianise' the education system, taking it away from western influence, and the government prepared a new education policy. History books and education syllabuses have been rewritten more extensively than was done by the Vajpayee government, and there have been reports of Urdu books being specially vetted to ensure they are not antigovernment. 'For Urdu Publications, the Government's Default Setting is Suspicion,' said a news website headline in March 2016.
A committee was set up by the culture minister, Mahesh Sharma, to formulate a Hindutva view of history. 'I have been asked to present a report that will help the government rewrite certain aspects of ancient history,' K.N. Dikshit, a former senior bureaucrat in the Archaeological Society of India, told Reuters. The BJP has strengthened its grip on universities' student unions with the Akhil Bharatiya Vidyarthi Parishad (ABVP), the party's student organization, challenging left-wing leaders. That led to violent protests and arrests on charges of alleged sedition in Delhi's Jawaharlal Nehru University (JNU) in 2016.
Illustrating the long-term aims, there was a proposal to delay the posting of young bureaucrat recruits until after they had been assessed during an induction course, which would enable those who supported the BJP and RSS ideology to be picked for the most influential and important ministries and other public service organizations. Modi has also undermined institutions that are essential for the operation of India's noisy and turbulent but open democracy. In January 2018, four supreme court judges fought back and made history by calling a media conference to complain publicly about the chief justice, Dipak Misra, and his allocation of cases.
The four were implicitly accusing Misra of doing the government's bidding by allocating cases to judges who were loyal to the BJP or could be influenced – corruption has spread across the judiciary in years, including the top court. Misra later appeared to act more independently. He followed convention by (successfully) nominating Ranjan Gogoi, the most senior of supreme court judges, to succeed him when he retired in October 2019, even though Gogoi was one of the four at the press conference. Before he retired, Misra further restored his professional credibility when he presided over a hearing in September 2018 that decriminalized homosexuality on the grounds that it was not banned by the Indian constitution. This challenged traditional right-wing views and was something both Congress and BJP governments had avoided implementing with new legislation because of opposition from traditionalists.
---
Also read: SC judges & EC officials must dissent but not harm institutions' repute: Ex-IAS officer
---
Misra went further and implicitly criticized Hindu nationalists on Muslim and other issues when he said in his judgement that 'majoritarian views and popular morality cannot dictate constitutional rights.'
The Election Commission, which has always been respected as one of India's most impartial and incorruptible institutions, has appeared to bend to Modi's will. It delayed announcing dates for the Gujarat election at the end of 2017 after it declared them for another state, thus leaving time for Modi to announce a package of economic measures along with sales tax changes that helped traders.
Modi then broke election rules by staging a virtual road show after he cast his vote in Ahmedabad. Governments always try to pack the Commission's ruling body with sympathetic retired bureaucrats, but do not usually exploit them so blatantly. In the same vein, the finance ministry has attempted to impose its will on the Reserve Bank of India to a greater degree than is usual, demanding an easing of lending policies and access to the bank's reserves.
Modi has relentlessly undermined the Aam Aadmi Party (AAP) government in Delhi after the fledgling 'common man party' won an overwhelming state-level election victory in February 2015. Led by Arvind Kejriwal, a former tax official and leading anti-corruption campaigner, the AAP had held power briefly as a minority Delhi government in 2013-14. Its rise stemmed from the same frustration with the way that the country was being run under the previous Congress-led government that had led to Modi's victory ten months earlier. The BJP had expected therefore to win in 2015, but it secured just three of the 70 assembly seats.
Constitutionally, Delhi does not have the same status as India's other 29 states and the central government wields power over law and order, the police, and other key issues through an appointed lieutenant governor who reports to the country's home minister. Inevitably there are frictions, but the two former bureaucrats who held the lieutenant governor's post after 2015 constantly broke precedent by blocking the AAP government's functioning. Doing the central government's bidding, they showed scant respect for democracy, even after the supreme court ruled in the AAP's favour in mid-2018. This showed Modi and Shah putting BJP politics above the need for the capital city to be efficiently run.
Governments have always tried to influence and control the media with a mixture of cajoling and heavy-arm tactics, which include withholding official advertising and boycotting media-organized events. The BJP government has been more brutal than is usual, as I saw at an Economic Times conference in Delhi in May 2017. First Modi and then other ministers cancelled their appearances, without warning, one by one, as the day progressed. This wrecked the conference and clearly indicated displeasure at some of the coverage by the newspaper, and by the associated Times of India, which had run critical stories and comments on demonetization and a state assembly election.
The conference was sponsored by the large Mumbai-based Yes Bank, whose well-connected chief executive Rana Kapoor sat on the platform looking aghast. Favourable news items appeared prominently on the newspapers' front pages from the next day, and Modi duly appeared along with other ministers at the newspaper's Yes Bank February 2018 conference.
An explanation of how the government operated came from Punya Prasun Bajpai, an experienced television news anchor, who left the Calcutta-based Anand Bazaar Patrika (ABP) media group after official complaints about his Masterstroke programme linking the government failures with Modi. He said that a 200-member team in the information ministry included 150 monitoring television channels. Reports would be sent to the information minister, and on to the PMO. Directives were sent to news channel editors about what was to be done, with the implicit threat of action such as the kind that hit the Economic Times.
---
Also read: Should EC make dissent in its decisions public or does it promote needless public scrutiny?
---
The government clamped down on the work of non-governmental organizations (NGOs), especially those funded from abroad, which it claimed were impeding economic development by opposing power, mining and other projects on issues such as genetically-modified food. That was a reversal of previous governments' appreciation of the role that such civil society organizations play. 'A significant number of Indian NGOs funded by donors based in US, UK, Germany and Netherlands have been noticed to be using people-centric issues to create an environment, which lends itself to stalling development projects,' the Intelligence Bureau (IB), India's equivalent to the UK's MI5, said in a leaked report quoted by Reuters just a month after Modi took power.
Greenpeace India was among the most prominent targets and its registration for receiving foreign funds was cancelled. It has appealed in court and continues its work with funding from 35,000 individual Indian supporters giving small monthly amounts. 'Unfortunately, the government views organizations like Greenpeace India as adversaries and claims we are anti-development or anti-national,' says Ashish Kothari, its board spokesperson. 'The government should view an independent civil society as essential to a healthy democracy.' The US-based Ford Foundation, which has backed social and other organizations in India since the 1950s, was also threatened, apparently for funding an organization that helped victims of the 2002 Godhra riots.
With all the social tensions, Modi has faced a struggle to maintain the credibility of his frequent declaration, 'Vikas, vikas, vikas (development) is my only focus and it is our country's solution to all problems.'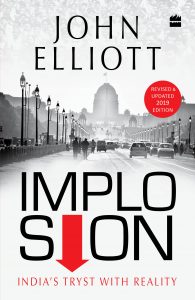 This excerpt from Implosion: India's Tryst With Reality by John Elliott has been published with permission from HarperCollins India.
Get the PrintEssential to make sense of the day's key developments