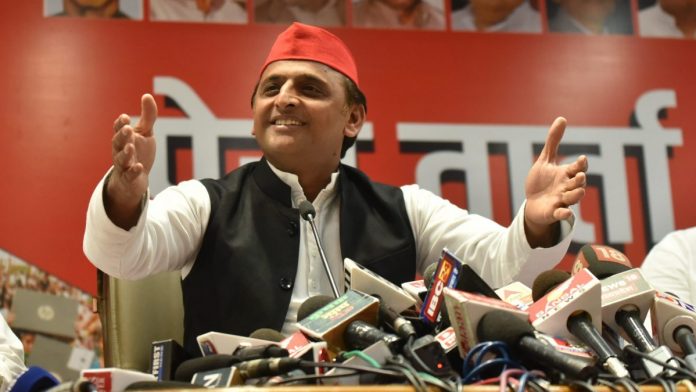 Text Size:
Mulayam Singh was reluctant to let Hannah Montana be the deciding factor in Akhilesh's career, writes Priya Sahgal in Contenders
It was the elections of 2012 that saw Akhilesh Yadav emerge from the shadow of his father, a former chief minister and the country's ex-defence minister, Mulayam Singh Yadav. Old man Yadav had cut his teeth on socialist politics and was groomed by stalwarts like Ram Manohar Lohia and Raj Narain. He eventually formed his own party—the Samajwadi Party—in 1992. With Muslims and Other Backward Castes (essentially the Yadavs) as its voter base, the SP swept Mulayam to the Chief Minister's Office in 1992—his second term as CM but first as the head of his own outfit. Mulayam had been CM once before from 1989–1991 when he was part of Chandra Shekhar's Janata Dal.
When in power Mulayam Singh went out of his way to favor his party vote bank. Yadavs—which constitute just 8.5 per cent of the electorate (2011 census)—were given key postings at police stations and government offices. Since Mulayam was a former wrestler, muscle power became closely identified with the party. Local dons and history-sheeters had access to the top echelons of the party. It was in this scenario that Akhilesh made his leadership debut when he was made state president in 2009.
Interestingly, it was Amar Singh—and not Akhilesh's father—who suggested that he should be elevated. Sometime after the SP lost the 2007 Assembly polls to Mayawati, the party's top leadership met for a dinner at Amar Singh's Lodhi Road residence in Delhi, which was attended by Mulayam Singh Yadav, Jaya Prada, Jaya Bachchan and Ram Gopal Yadav. It was there that Amar Singh suggested that the politics of the new age also needed a new age neta. He then pointed to his twin daughters and said that they are the voters of tomorrow. And asked one of them which serials they watched on TV. The reply was Hannah Montana. Then Amar Singh in his own impeccable logic replied: 'See even Akhilesh's daughters are the same age and through his kids he is in touch with what the young watch and want.' He proposed Akhilesh's name as the party president, and everyone agreed except Mulayam Singh. Perhaps he was not quite content to let Hannah Montana be the deciding factor in such a crucial discussion. He simply said that he would consult the party ideologue, Janeshwar Mishra. Mishra agreed immediately and gave Akhilesh his wholehearted support. In fact, it is Mishra and not Mulayam who has been the father figure in Akhilesh's life. 'When I became president he told me that you are not a leader right now. But work hard for two years, then I will come to your rally and raise a slogan of "Akhilesh Zindabad" in your support. That is when the others will accept you as a leader,' recalls Akhilesh with a nostalgic smile. And adds with a refreshing candour, 'Kitna bada dil tha unka' (What a large heart he had). 'Who does this in rajniti?' implying 'Who raises slogans in support of a junior in politics?'
It was also Mishra who gave Akhilesh his first lesson in political authority when the 35-year-old continued to touch the feet of his party seniors even after being state chief. 'How will you discipline them if you keep showing them deference?' pointed out Mishra. 'But at least allow me to touch my father's and your feet,' protested Akhilesh. Later, when he became the CM, one of the first orders he issued was to set up the 376 acre Janeshwar Mishra Park in the heart of Lucknow. Modelled on London's Hyde Park, the Rs 168 crore project was ready by August 2014. Akhilesh began his apprenticeship with several 'cycle yatras' across the state to propagate the party symbol (which is a cycle). This was also a time when the SP was in opposition. Since the old guard did not accompany him on these excursions (one yatra was a 250 km long stretch so it would've been impossible for any of his uncles to keep up), both Shivpal and Mulayam had no clue of his popularity. Quick to realize the subliminal value of brands, the youth icon peddled hope claiming he was riding the 'umeed ki cycle' (cycle of hope). Finally on the eve of the 2012 assembly polls when SP was hoping to cash in on the anti-incumbency of the BSP government and make a comeback, Akhilesh undertook a rath yatra across the entire state.
Mulayam Singh flagged off the Kranti Rath and Uncle Shivpal donated Rs 5 lakh to the cause, thinking that 'ladka hai, ghoomta rahega, pak jayega' (He's still a young lad, let him gain experience, or be frustrated—the phrase can be read either way). Akhilesh did more than just gain experience. He won over the cow-belt which soon began seeing him as the symbol of a progressive SP. The party of Mulayam had a Luddite aversion to computers, resisted the English language and promoted historysheeters. Here was a graduate in environmental engineering, who carried the latest Blackberry, responded to BBMs and the English language. The first sign that the SP got of politics unusual was when Akhilesh over-ruled his father to deny the history-sheeter D.P. Yadav a party ticket. Akhilesh was on his Kranti Rath en route to Haiderganj in eastern UP when he was asked to comment on D.P. Yadav's entry. 'The SP will not admit anyone with such a tainted image,' he said firmly. Initially his father's reaction was to rebuff the son but as the media picked up the story proclaiming the arrival of a new age leader, one who could easily trump Rahul Gandhi's youthful credentials in the cow-belt, Yadav senior kept quiet. This proved to be a key turning point in the way Lutyens' Delhi saw Akhilesh. As the national media reached out to the newest socialist on the block, Akhilesh laughed and told me: 'It looks as if Delhi has finally discovered me.' Yet he was smart enough not to provoke the party faithful. Though he speaks fluent English, he has never given an interview in English, answering in Hindi even on English channels. As for his party's aversion to technology, he waves that aside saying, 'We only oppose technology that displaces professionals like artisans and weavers. I am procomputers, but these can be in Hindi or Urdu. Why only in English?' The campaign Akhilesh ran was low on glitz but high on tech. At a time when the SP office in Lucknow still hadn't installed computers, catchy slogans and campaign tunes came out from the computers of a war room set up by Team Akhilesh. These were immediately cleared by the CM himself via his iPad and BBM. Akhilesh's favourite campaign at the time showed a plodding elephant (the elephant being the party symbol of his state rival Mayawati). Suddenly a youth with a red cap (the red cap is a SP brand identity) cycles past, and overtakes the elephant with a cheeky ring on his cycle bell.
When the results came in, it turned out that the cycle rider with the jaunty cap won. Akhilesh's dual-appeal worked, both with opinion makers in Delhi and the crowd in the cow-belt.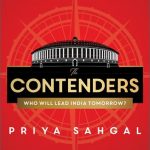 This excerpt from Priya Sahgal's book The Contenders: Who Will Lead India Tomorrow? has been published with permission from Simon & Schuster India.
Get the PrintEssential to make sense of the day's key developments