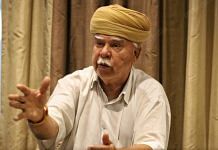 Karni Sena founder Lokendra Singh Kalvi's comment comes after row over caste of 9th century king Mihira Bhoja as UP CM Yogi Adityanath unveiled his statue, which was seen as a move to court Gurjar votes.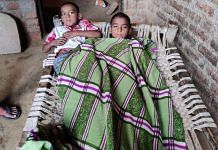 Dengue, malaria, viral fever, scrub typhus and leptospirosis make up 'mystery fever' wreaking havoc in Firozabad for over a month. Official figures peg toll at 62, most are children.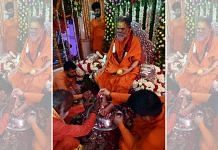 Narendra Giri's preliminary autopsy report is believed to have concluded that he died of 'asphyxia' between 3 pm and 3.30 pm and had no external injuries except a lesion on neck.
The UP CM will unveil a 15-foot statue of the 9th century king on the campus of Mihir Bhoj PG College in Dadri, in what is being seen as a political move ahead of polls.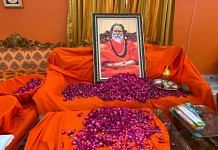 According to the suicide note, Mahant Narendra Giri feared his disciple Anand Giri, who has now been detained, would release the photos.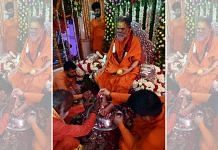 PM Modi was among those who condoled Mahant Narendra Giri's death. UP CM Yogi Adityanath said it is an 'irreparable loss to spiritual world'.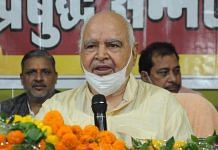 At a BJP event Saturday, speaker Hriday Narayan Dixit said if people could become great just by shedding clothes, Rakhi Sawant would have been a taller personality than Gandhi.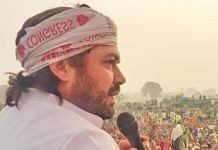 Several UP Congress leaders say Lalitesh Pati Tripathi has already sent his resignation to the Congress, is likely to join Samajwadi Party.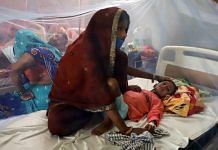 Patients have been diagnosed with dengue and malaria. However, no deaths have been reported due to these diseases and most patients have recovered, the hospital authorities said.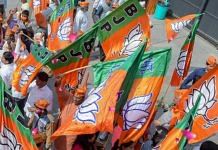 Kamal Saheli Clubs will have 500 women in every urban constituency. It will organise activities and announce winners. Gram Sabha Chaupals will sort out women's issues in rural areas.