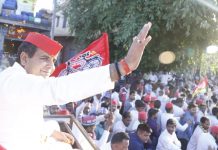 Badaun MP Dharmendra Yadav, nephew of Mulayam, blames the lack of jobs on PM Modi, lists medical college and better roads among his achievements.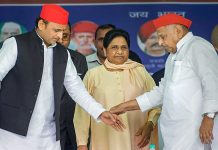 SP's Mulayam Singh and BSP's Mayawati had a fall out after their ruling coalition in UP crashed in 1995.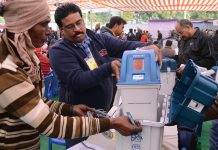 Samajwadi Party president Akhilesh Yadav said that it is EC's responsibility to rectify the problem within 15 minutes, so that polling is held undisturbed.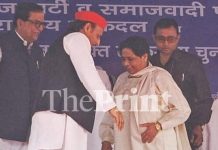 Deoband: The importance of the huge mahagathbandhan rally in Deoband in Muzaffarnagar Sunday afternoon is not limited to the fact that this is the first time in western Uttar Pradesh — or indeed, in any part of the state — that three big regional leaders have come together to challenge Prime Minister Narendra Modi on an anti-Modi platform. The fact that BSP leader Mayawati, RLD chief Ajit Singh and Samajwadi Party leader Akhilesh Yadav have understood the old adage, "united we stand, divided we fall", confirms the significance of the move. In 2014, each of them fell by the wayside in the face of the unrelenting Modi wave. This time around, they are seeking to breach the psychological divide that cuts across widely diverse Hindu communities such as the Jats, Dalits and Yadavs, as well as heal the chasm between Hindus and Muslims that first sent them apart in the 2013...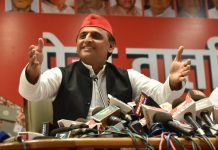 Samajwadi Party chief Akhilesh Yadav said that the vision document, not a manifesto, will help the cadre to understand party's stand on various issues.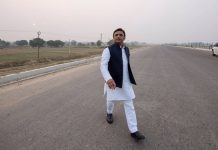 By pulling off the unlikely SP-BSP alliance, Akhilesh Yadav has shown he has greater gumption to take on Modi than the Congress.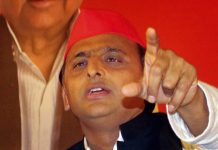 The prime minister addressed the nation and announced that India had shot down a live satellite using anti-satellite missile technology.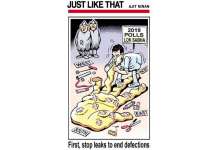 The best cartoons of the day, chosen by the editors at ThePrint.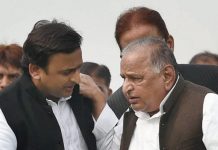 The top court's bench comprising Chief Justice Ranjan Gogoi and Justice Deepak Gupta directed CBI to file its response in two weeks.