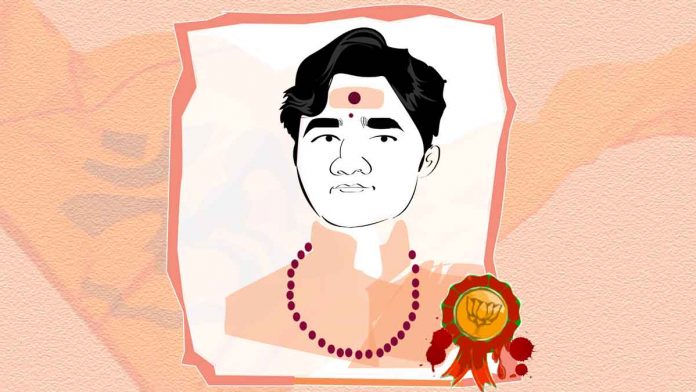 Text Size:
The Association for Democratic Reforms says 230 candidates (14 per cent of the total) in the fray for the third phase of polling have serious criminal cases against them. Why, 14 candidates say that they have court convictions standing against them, while 26 candidates have cases of hate speech filed against them. Even in such a milieu, the Bharatiya Janata Party's decision to put up Sadhvi Pragya Singh Thakur as its parliamentary candidate for Bhopal stands out for its in-your-face disregard for common sensibilities. It has provoked shock, and rightly drawn widespread criticism for the message that it sends out.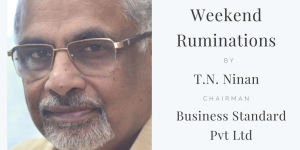 The sadhvi has not been convicted, and is out on bail on health grounds. She is not barred by law from being a candidate, but charges have been framed by a court. The BJP says she has been nominated as a response to Congress talk of "Hindu terror", but forgets that its own government in Madhya Pradesh had arrested the sadhvi in a case of murder, not once but twice. She says she has been tortured in police custody, but only the Congress has taken a position in its manifesto against custodial torture; the BJP is silent on the issue.
Her nomination as a party candidate is of a piece with other hardline choices that the BJP has been making in recent times, including the selection of the former leader of a vigilante group, Yogi Adityanath, as chief minister of Uttar Pradesh.
Other parties too have made hard-to-defend choices in the past. Manmohan Singh's extraordinary decision in 2006 to re-induct Shibu Soren as a cabinet minister, after the latter was given bail in a murder case, stands out. The BJP's leader of the opposition in Parliament at the time, L.K. Advani, had said that "under the UPA, not just politics but even the cabinet has been criminalised". Viewed in those terms, is the BJP now seeking to criminalise the Lok Sabha? The sadhvi has been quoted as saying: "We will put an end to [terrorists and Congress leaders] and reduce them to ashes." Is that the kind of talk that the country wishes to hear in Parliament?
It is said that, more than failure, it is success that reveals a person. And so it would seem to be with the BJP. In opposition, the party used to stand for law and order, but now it stands by vigilante groups and their members who attack Muslims. Its leaders used to be known once for their measured language, but they have been replaced by rabble-rousers who attract censure for divisive talk and holding out threats to voters. Its talk of "genuine" secularism, as different from what it called "minority appeasement", stands exposed by its own actions while what one hears now is talk of a Hindu rashtra. In opposition, the party rightly criticised partisan capture of autonomous bodies, nomination of Congress party faithful to constitutional posts, and misuse of the government's investigative powers. But whatever the Congress did, the BJP now does in spades. Advani conceptualised Prasar Bharati as an autonomous broadcasting body, but it has become a partisan government mouthpiece. And the selective use of tax and other raids is too blatantly one-sided to be accidental.
---
Also read: Rubbing salt on our wounds: Malegaon residents on Sadhvi Pragya fighting election
---
The BJP is not alone in coarsening public discourse. Rahul Gandhi's constant description of the prime minister as "chor" or thief is clear use of unparliamentary language. His jibe that Narendra Modi is a "darpok" (coward) is laughable, and hardly improves matters with its childishness. Other opposition leaders have not distinguished themselves; Mayawati, Azam Khan and others have all crossed the line. But it is the BJP that has set the unfortunate tone of these elections. As the new pole party in Indian politics, it should have sought to improve political conduct and discourse. Instead, it has chosen to nominate Pragya Thakur. Whatever one might think of the idea of Hindutva, the words and actions of the party that advocates it are no advertisement for it.
---
Also read: Has chowkidar barb turned into advantage-Modi or are real poll issues being sidelined?
---
For ThePrint's smart analysis of how the rest of the media is doing its job, no holds barred, go to PluggedIn