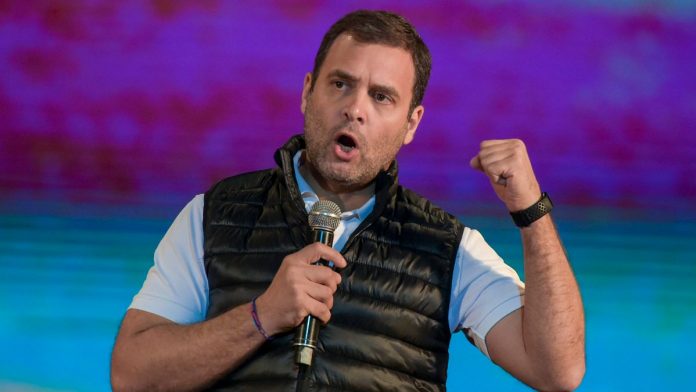 Text Size:
Earlier this week, Rahul Gandhi, accompanied by his mother and Manmohan Singh, met the ambassadors of the G20 countries over lunch. The ambassadors cannot be blamed for having expected a formal statement by Mr Gandhi on his approach to foreign policy. All they got was polite chitchat as the Congress president circulated from one table to the next. Waste of time, said one diplomat present. Missed opportunity, said another.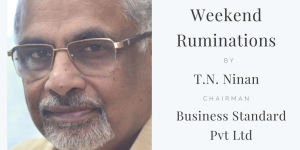 If, by general consent, Prime Minister Narendra Modi has regained lost ground since the Bharatiya Janata Party's poor showing in the state elections of November-December, one reason has to be the failure of the opposition to say what they stand for, even as Modi's government has ramped up its flow of full-page advertisements listing sundry achievements (the Aam Aadmi Party has been doing the same in Delhi to mark its fourth anniversary in office). Modi has also got away, unchallenged, when he has claimed repeatedly that nothing happened before his government took charge. Indeed, the Congress has been a bystander while the BJP has appropriated Congress stalwarts from the past like Subhas Chandra Bose and Vallabhbhai Patel, even Mahatma Gandhi.
What Rahul Gandhi has done so far is to attack Modi on a variety of issues, but his barbs have not been even remotely as effective as the old retort about a "suit-boot sarkar". The Rafale accusations have been blunted by the report of the Comptroller and Auditor General, which conveniently failed to include in its calculations the cost of the sovereign guarantee foregone. The business of Modi being a chor or thief cuts no ice because (unlike Bofors) there is not even a hint of a money trail. Worse, any fool would know that tackling Modi on a national security platform, in the wake of Pulwama and Balakot, is like playing Rafael Nadal on clay. Wisdom would have suggested getting back as quickly as possible to the farmer distress-lack of jobs platform that had Modi on the defensive.
---
Also read: A national security election gives Rahul Gandhi the perfect excuse to lose
---
The fact is that, for all its failures (for which it got voted out), the Manmohan Singh government had significant achievements to show. In the wake of the BJP campaign that the impossible has been made possible (Namumkin ab mumkin hai), it would have been an obvious gambit for Gandhi to remind voters that the Congress-led United Progressive Alliance delivered in the past, and to assert that it can deliver again. In case he needs reminding, the UPA's achievements included a dramatic drop in poverty at an unprecedented rate, doubling investment in infrastructure (as a percentage of GDP), new airports in all the major cities, enough power capacity for the first time to put an end to power shortages, a sharp decline in Left-wing extremism by the end of UPA rule and a notably quieter Kashmir, record agricultural growth plus crop diversification, the Aadhaar initiative, empowering citizens through the law on the right to information, the rural employment guarantee programme, giving two million forest-dwellers their land rights under a new law, successfully tackling AIDS, and so on. Would reminding people of these achievements have helped the Congress to rebut that it is not just Modi who delivers? If yes, why is Gandhi as reticent on this as he was at the meeting with G20 ambassadors?
---
Also read: Rahul Gandhi, share your foreign policy ideas beyond closed-door meetings
---
By general consensus, Gandhi has emerged as a more serious politician after his initial, wrong-footed forays. Certainly, it took him a while to get serious about politics (having entered Parliament 15 years ago). For the last six years, he has been either vice-president or president of the Congress. But he has manifestly failed to re-build the party at the grassroots during this period, or throw up new leaders. Still, the Congress has begun to fare better in elections — state as well as by-elections — while the BJP's record in by-elections is just five of 13 seats that it originally held. But Gandhi looks in danger of frittering away the momentum gifted to him by the government's mis-steps. That risk is compounded by critical failures in alliance formation, in both Delhi and the all-important Uttar Pradesh.
By Special Arrangement with Business Standard.
For ThePrint's smart analysis of how the rest of the media is doing its job, no holds barred, go to PluggedIn