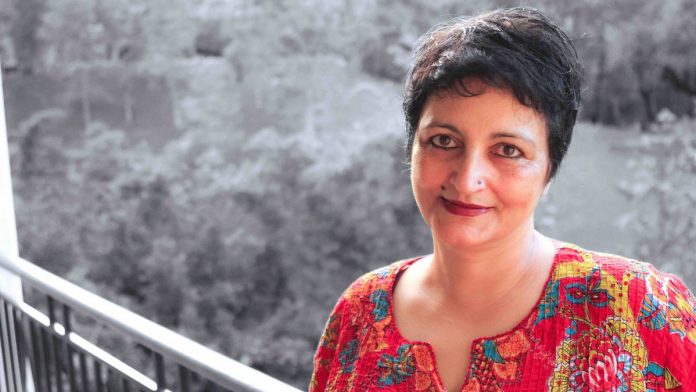 Text Size:
Women in positions of power are expected to not defend men who harass and assault women.
In a horrifying account of sexual assault and exploitation by her editor M.J. Akbar at The Asian Age, Ghazala Wahab writes she complained to bureau chief Seema Mustafa: "I went into her cubicle and narrated my story. She heard me. She was not surprised. She said that the call was entirely mine; that I should decide what I wanted to do. This was 1997. I was alone, confused, helpless and extremely frightened".
Wahab's article is one of (so far) the nine such accounts of sexual harassment and exploitation of women by Akbar at The Telegraph, The Asian Age and India Today. Many of these accounts are about how Akbar would ask women to come over to his hotel room and make them uncomfortable there, asking them to sit on the bed with him and come close. If they didn't get the hint, their careers would suffer.
---
Also read: On M.J. Akbar, Narendra Modi doesn't have luxury of staying silent
---
What's the big deal about going into a hotel room, we all did in those days, writes Seema Mustafa in an article titled 'Whoa #MeToo, Hold Your Horses…'. She lends token support to #MeToo but tries to delegitimise it through familiar tropes. Not everything is harassment, and what about class? If you are not going to go to a village and speak about the sexual harassment of poor women, you don't have the right to protest your own harassment, think about your own bodily integrity or your career.
Mustafa was Akbar's deputy for many years at The Asian Age and worked with him in The Telegraph too. On Ghazala Wahab's accusation that Seema Mustafa refused to help her, she responds, "We suspected a great deal, often felt we knew a lot of what we weren't actually able to see, but in real terms there was not a shred of evidence, ever….  But now I read the story of Ghazala Wahab, a case of total harassment and abuse by M.J. Akbar. Out of the MeToo movement, but a strong indictment of the editor and his behaviour. A confirmation of what we thought he did, and had little by way of evidence. She says she spoke to me, and I am sure she is right. If she spoke to me she did not share the details as she has written them now".
Later, she updates her article with another defence – that in those days it wasn't easy to speak up. Sure, but why do you still have to justify everything that happened back then?
Many women called out Mustafa on Twitter for undermining their struggle. They included Priya Ramani, the first journalist who bravely outed Akbar despite him being a minister in the NDA government.
This is exactly why the #metoo movement in Indian media took so long. #cheh. https://t.co/uUqekX2R9Y

— Priya Ramani (@priyaramani) October 10, 2018
This piece is awfully confused, @seemamustafa. You ask for evidence–women's testimony IS evidence. You seem to have to defer to Ghazala's memory that she talked to you at the time, but at the same time you are sure she didn't give you details. #TimesUp https://t.co/Df7V18YqOK

— Mitali Saran (@mitalisaran) October 10, 2018
All India Bakchod and Phantom Films have been accused of looking the other way when their employees were accused of sexual harassment. Both organisations are being made to pay for this. Seema Mustafa is guilty of the same. Unlike AIB and Phantom, she's not even apologising for having been an enabler of sexual harassment at the workplace with her silence.
Consistent pattern of defending sexual assault
Seema Mustafa had similarly defended another powerful male editor when he was accused of sexual assault amounting to rape. Mustafa now says she only defended Tarun Tejpal's right to bail, but she's being economical with the truth. The article she had written for her website is no longer there, she claims the site was hacked. No other article seems to have disappeared.
Thankfully, the internet doesn't forget. Here's a copy of the article where she illegally looks at the CCTV footage of Tejpal and the victim coming out of the lift of a Goa hotel, saying things like "the alleged victim seemed to be walking in quite easily". Eager to not believe the accuser, Mustafa writes her testimony is at variance with the CCTV footage – when the CCTV inside the lift wasn't even working, and a whole lot of evidence such as Tejpal's own emails and text messages prove his guilt.
---
Also read: My #MeToo moment goes back 30 years and I have the right to be angry
---
The mysterious 'hacking' of Mustafa's website may have had something to do with the condemnation she had faced from women journalists for writing it.
'Let the source put his hand on your thigh'
From Tarun Tejpal to M.J. Akbar, Seema Mustafa seems to be consistent in defending sexual harassment and assault. She is not the only woman doing so. When Tehelka's Tarun Tejpal was accused by a colleague of assaulting her in Goa, managing editor Shoma Chaudhury refused to even set up a Vishakha committee to investigate the charges. The accused described in detail the role played by Chaudhury in trying to save Tejpal – until things became public and it was difficult for her to do so.
It is well known that women can also be agents of patriarchy, and it should thus not surprise us that there have been women editors who have told younger women journalists to accept sexual harassment as a fact of life for career advancement. Investigative reporter Neha Dixit has revealed this incident:
Again. Glory and power to those senior women editors who trust and believe and shame to those who continue to defend rapists and molesters. #MeToo https://t.co/weQTFvNUJI

— Neha Dixit (@nehadixit123) October 10, 2018
 Manjula Narayan of Hindustan Times wants us to believe the #MeToo charges against actor Rajat Kapoor are false only because he's her friend. Some women on Twitter have complained how Narayan attacks them if they talk about the sexual harassment they have allegedly faced at the hands of Narayan's husband C.P. Surendran.
@/utterflea is toxic. She's been shaming women who'd accused her husband (CP Surendran) for years. She's defending Rajat Kapoor because she 'knows him'. More allegations against CP here: https://t.co/NS5RchCMvi https://t.co/QZ32sPX7a5https://t.co/3x9jiiOZ6A

— Roshni Nair (@dire_nair) October 9, 2018
---
Also read: Here's why the Right-wing is so muted about India's raging #MeToo movement
For ThePrint's smart analysis of how the rest of the media is doing its job, no holds barred, go to PluggedIn