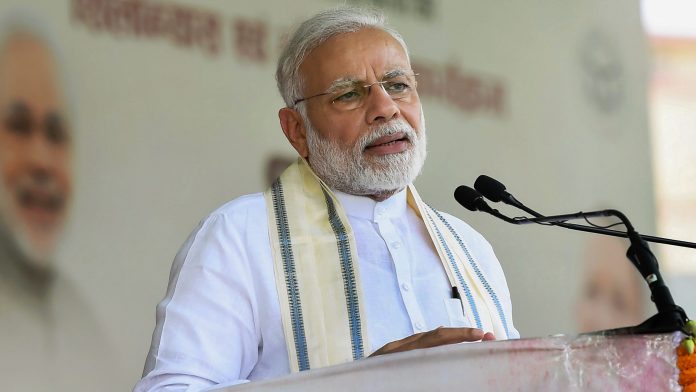 Text Size:
Sushma Swaraj ducking a question on allegations of sexual harassment against M.J. Akbar is problematic for Modi government.
The government, which gave us the slogan of 'Beti Bachao, Beti Padhao', can't remain silent now. Period.
The short video clip of external affairs minister Sushma Swaraj failing to respond to journalist Smita Sharma's pointed question on M.J. Akbar has gone viral.
To my pointed question on if an internal probe will happen on #SexualHarassment allegations against @mjakbar , EAM @SushmaSwaraj refuses to comment. Still waiting for a ministry statement @thetribunechd @MEAIndia #MeToo pic.twitter.com/ZHZ3EJhCPl

— Smita Sharma (@Smita_Sharma) October 9, 2018
In the wake of #MeToo in India, serious allegations of sexual harassment have been levelled against Akbar, Swaraj's junior in the external affairs ministry and a former editor.
There are many who feel that Swaraj should have responded, even if to say that she was leaving it to Akbar, currently abroad, to reply to the accusations against him. For a senior politician like Swaraj, who certainly understands the importance of perception in politics, walking away from a question on such an important matter, or refusing to respond, is bad optics.
---
Also read: #MeTooIndia can change the way we treat women in India
---
Silence, she knows very well, isn't always golden, especially when it is in response to a question about allegations of sexual harassment against her junior colleague in the ministry.
That the Narendra Modi government has perfected the art of choosing not to respond to uncomfortable questions in the hope that the issue will die down soon is well-known. But, in the middle of the raging #MeToo movement, this is one issue where the government can't afford to remain silent.
The allegations against Akbar, supposedly the suave Muslim face of the Narendra Modi government, are too serious to even hope that those will be eclipsed once something newsier comes.
---
Also read: Here's why the Right-wing is so muted about India's raging #MeToo movement
---
In this age of social media, where every smartphone user with an internet data pack is a mediaperson, the multiple accounts of harassment, several of them too repulsive to be republished, won't just fade away.
The government of the day will have to respond, and not just through a wishy-washy statement. In fact, ensuring women safety was one of the cornerstones of the Modi government. In his first Independence Day speech in 2014, the Prime Minister said the country's head hangs in shame over incidents of rape. "When such incidents happen, parents question their daughters, but does anyone dare ask their sons?" he said.
---
Also read: What do you do when your woke friend is named in #MeToo
---
Unfortunately for this government, despite the multiple tall promises, there is a huge vote bank, especially among the youth, which has bought into the Prime Minister's speeches on women's safety and 'Beti Bachao, Beti Padhao'. They will be looking forward to his response to the issue of sexual harassment and allegations against Akbar.
For, whether he likes it or not, the allegations against Akbar aren't going away – in fact, one can expect some more women to come forward with their own Akbar tales.
Separate fact from fiction, the real from the fake going viral on social media, on HoaXposed .