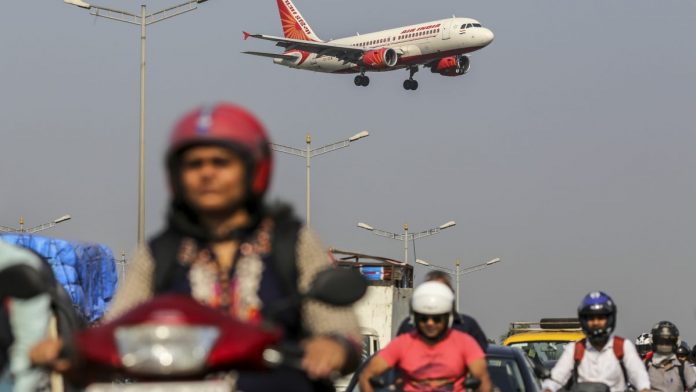 Text Size:
Do not mention Bobby Jindal, Mehul Choksi or Vijay Mallya. Their stock is seriously down these days.
Donald Trump promised to be the BFF for Indians, especially the Hindus. But Ab Ki Baar Trump Sarkar is proving to be quite a mixed bag for desis. All his noise about talent-based immigration rather than family-based might be music to the ears of Indian engineers stuck in that green card queue. But a possible doing away of the clause that allows spouses of H1Bs to work in the US rankles.
The immigration system seems to be in turmoil. And when push comes to shove, and the white nationalism that Trump has unleashed goes on the rampage, it tends to attack everything that looks brown. The Indian government instead of organising Pravasi Divas jamborees should provide a guide for the R2I – the Return to India contingent.
The reason
Every NRI needs a good excuse to return. It must be face-saving and imbued with a shot of self-importance. At no point should it sound like any admission of failure. Think '60s matinee idol descending from an airplane after becoming a barrister in London, jaunty hat, overcoat (even though it's muggy Kolkata) and pipe.
---
Also read: Trump's visa controls won't force skilled NRIs to return because India is just too shabby
---
A good R2R aka Reason To Return now is that since acche din are here, you feel you need to do something for the motherland. Mention how impressed you are at India moving 30 points up the Ease of Doing Business Index. Describe how inspired you were by the centenary of Mahatma Gandhi's return to India from South Africa in 1915. It just took you three years to wrap up business. There is always the ageing parents excuse, of course. It's an evergreen but too clichéd, frankly.
What to bring back
You cannot return empty-handed. Gone are the days when returning NRIs were worshipped because they carried back packs of Camay soaps and tins of Danish biscuits. These don't work anymore in an India where Gucci and Prada have stores in our malls. Names are the new Camays. You must name drop all the time to prove that your time in America was well-spent.
Platinum Star – If you were invited to the Priyanka Chopra-Nick Jonas wedding, you are more than golden. Share stories about how Nick was so cute during the "joota churaai" and talk about his mother's Anarkali outfit. What's not to love?
Gold star – Indians who did fabulously well, Silicon Valley-types, are always at the top of the list. They are non-partisan and make everyone's chest puff up to 56 inches. "My friend Sundar Pichai" is excellent name-dropping. For example, you know I did my MBA with Sundar's wife. Sundar who? Pichai, of course. Such a down-to-earth guy. Failing Pichai, mention names of Indian venture capitalists. Rajiv Malhotra, Hinduism's warrior in the West, works well in certain circles but is poison in others for he's seen as too cranky.
Silver star – Artist types. Artists are good for cocktail party name-dropping but do not get you much else. Modern India views artistic types with suspicion because they believe in FoE nonsense. So be judicious. Kal Penn tagged me on Twitter is cool but everyone knows Suhel Seth has way more followers. We are over our phoren fixation except for The New York Times and The Economist.
---
Also read: Modi govt's proxy vote bill for NRIs will lead to misuse and fraud: Shashi Tharoor
---
Bronze star – Political types cut both ways. No one will believe you if you try to mention your lifelong friendship with Nikki Haley. Neil Chatterjee, chairman of Federal Energy Regulatory Commission, and Ajit Pai, chairman of Federal Communications Commission, are better bets. But unlike the Obama years, Trump appointees come with a lot of baggage. An invite to the White House Diwali Party is just not the same as in the Obama years. Shalabh Kumar, founder of the Republican Hindu Coalition, gave tonnes of money to Trump but poor guy, he still does not get the respect he so richly deserves. You could, if you like, mention Sushma Swaraj as your Twitter buddy and go-to lady for all your re-entry problems.
Do not mention Bobby Jindal, Mehul Choksi or Vijay Mallya. Their stock is seriously down these days. Avoid at all cost.
What to complain about
Everyone knows that a good NRI must complain about. But the smart NRI has to know what to complain about. You cannot complain about India being too hot/too rainy. That was always true of India, there's no point belabouring the obvious. You can complain about how much worse the traffic has gotten. You can complain about how difficult it is to find pine nuts for your pesto and all the nouveaux riche at the mall and how everyone eats so so late at parties.
But the main issue you must remember to complain about is the pollution. It's just terrible. My throat is so itchy. It's like I am in San Francisco during those wildfires. You must know the correct abbreviations for air quality measures and be ready for cocktail party chatter about the best pollution masks and air filters. Also be ready to express your dread about dengue and chikungunya. Even if you live in a Beverly Hills estate in Gurgaon and there are five layers of security to check your maid when she comes in and goes out, mosquitos get in without any problem. You must end all your complaints with "I don't know why anyone isn't doing anything about it. That's what I don't get about India, just the apathy".
Investing in a small weekend hideaway in Goa is perfect however. "It's very rustic but you just have to get away from Delhi smog. Do come some weekend. We'll have a picnic."
---
Also read: Indian CEOs and rich IITians are giving Rajat Gupta a second chance
---
Remember it's 2018
India has moved on. It's not the country you left. Your friendship with the Thapars of Delhi is not going to give you carte blanche entry now. Now, you need to subscribe to Modi-ji's Acronym of the Day app. Plan a weekend jaunt to see the Statue of Unity. Don't mention the Statue of Liberty since it barely reaches the State of Unity's armpit. Remember, the new India likes its big statues at home and its steak rarely and abroad.
Section 377 is history. All the cool people like the gays. Do not let homophobia show. Mention your bisexual friend from high school and how you felt sad for him. Don't mention how the Federation of Indian Associations tried to keep the LGBT desis from marching in the India Day Parade in New York.
Also just remember no one cares when you say "Well back in Connecticut…". Everyone you meet at that party goes to New York all the time anyway. They shop at all the same places you do. Bragging about your Connecticut home or your cosmopolitan university town in the middle of Iowa is not going to impress anyone anymore. They all know that 'Acche Din'are here and you've been Trumped over there.
Just be thankful they are inviting you to their parties. But whatever you do don't wax nostalgic about the Napa Valley cabernet. Just drink your Sula. When it's chilled it goes down easy.
Sandip Roy is a journalist, commentator and author.
Get the PrintEssential to make sense of the day's key developments