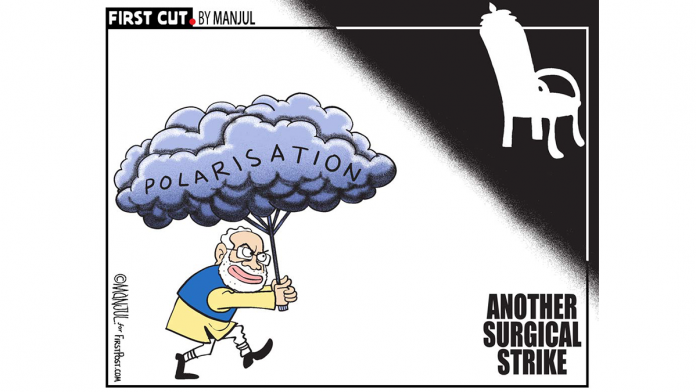 Text Size:
The selected cartoons appeared first in other publications, either in print or online, or on social media, and are credited appropriately.
In today's featured image, Manjul takes a dig at Prime Minister Narendra Modi's 'radar' comment. The cartoonist alludes to the 'Time' magazine cover where the PM has been described as 'India's Divider-in-Chief', as he illustrates Modi using the 'polarisation' cloud to successfully reach the prime ministerial chair again.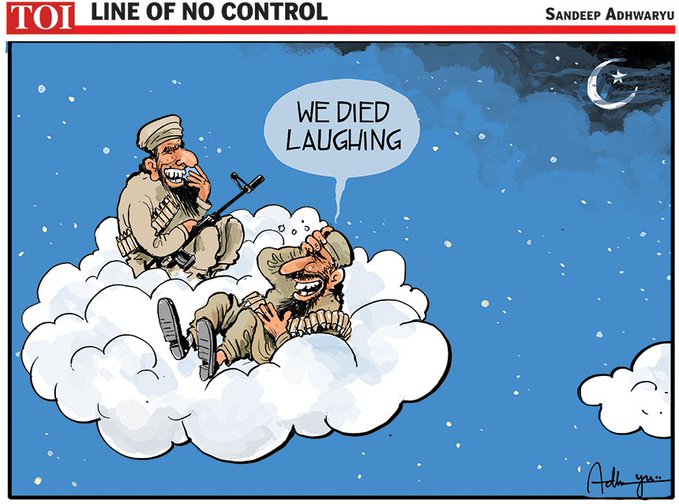 Sandeep Adhwaryu pokes fun at Prime Minister Narendra Modi's 'radar' remark that IAF jets could escape undetected by Pakistani radar after the Balakot strikes because of cloudy weather. The prime minister claimed he came up with the idea.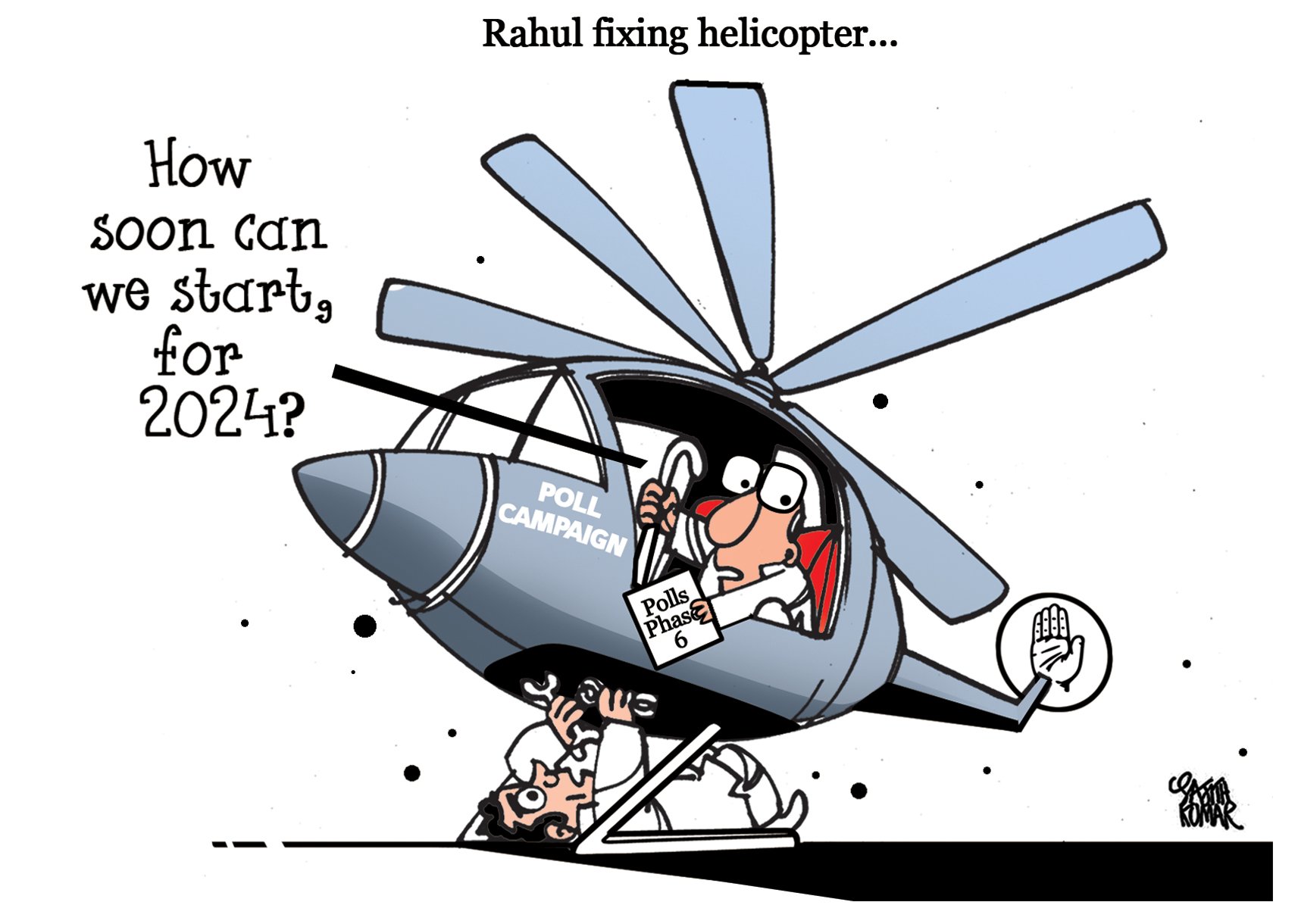 Recreating a photograph of Congress president Rahul Gandhi where he is seen trying to fix a helicopter during a rally in Himachal Pradesh, Sajith Kumar takes a jibe at the Congress campaign this Lok Sabha elections.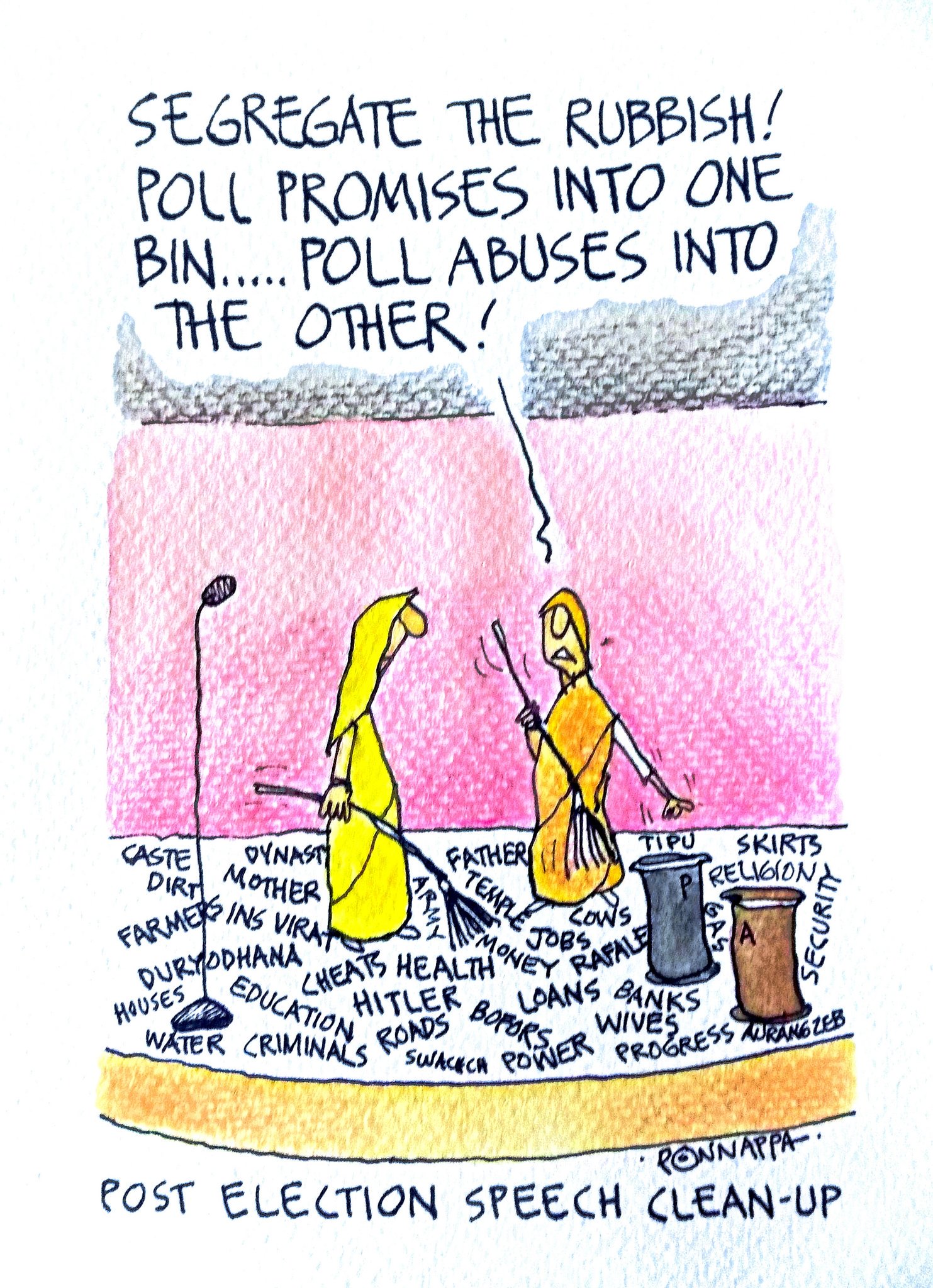 Nala Ponnappa takes a potshot at the false promises and abusive remarks made by political leaders during election campaigns as he depicts a 'post-election speech clean-up'.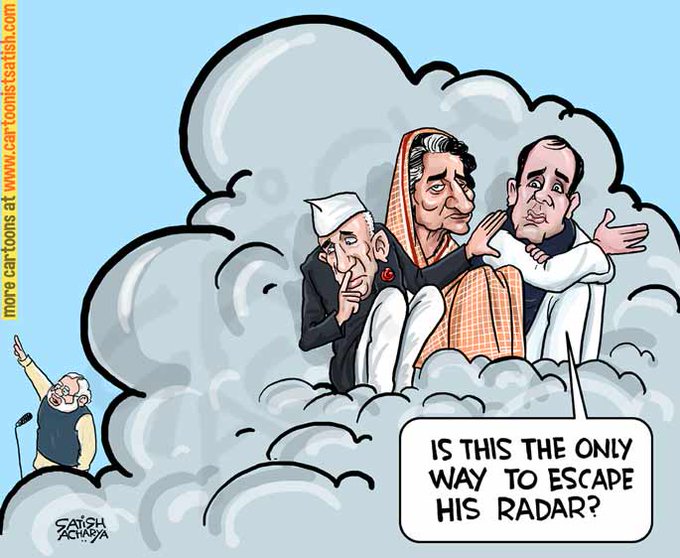 Taking a jibe at both Prime Minister Narendra Modi's relentless attacks on late Congress leaders in his campaign speeches and his recent 'radar' remark, Satish Acharya shows former Congress prime ministers Jawaharlal Nehru, Indira Gandhi and Rajiv Gandhi hiding over a cloud to escape the PM.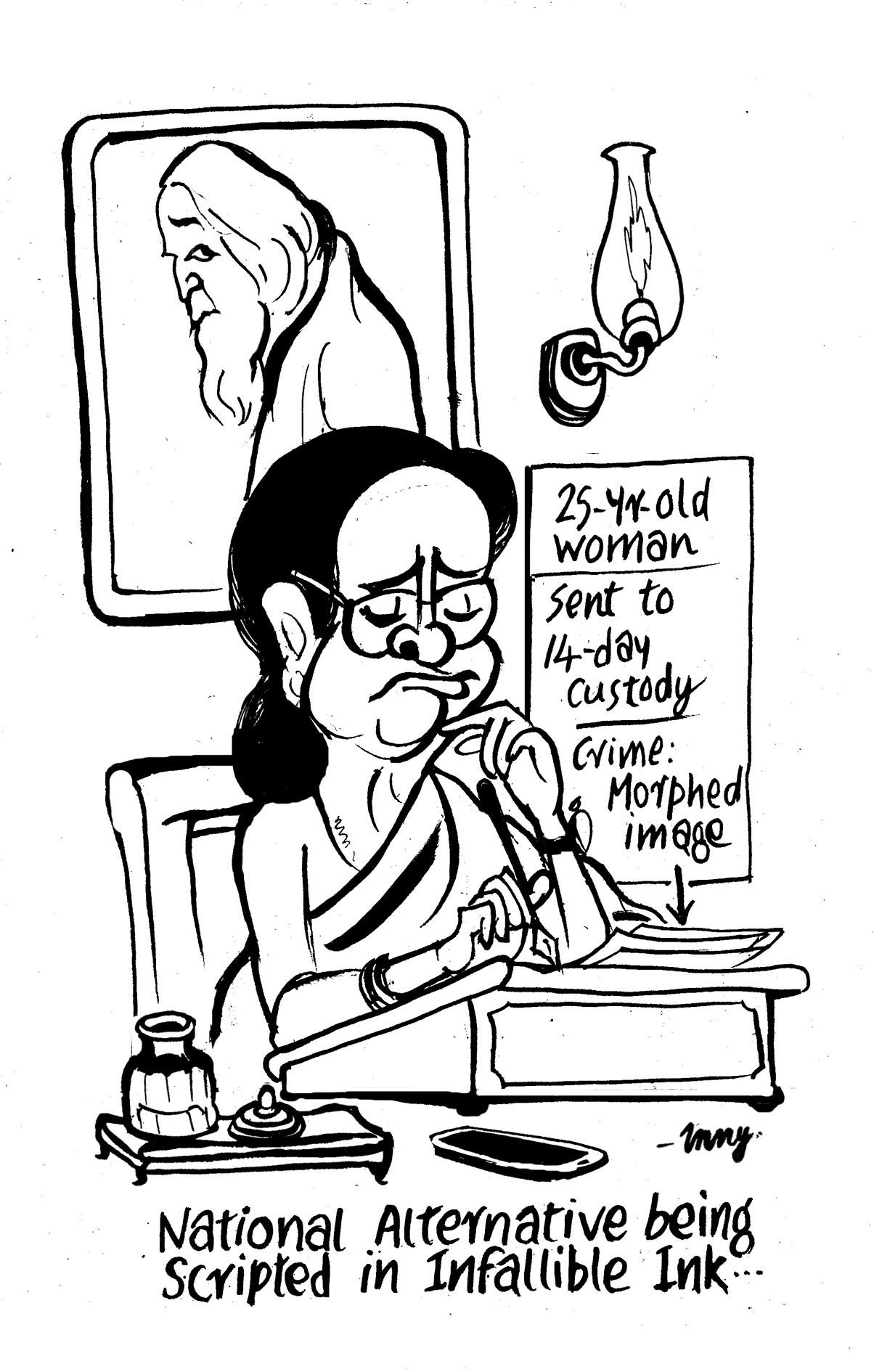 E. P. Unny weighs in on the 14-day custody of a 25-year-old BJP worker in West Bengal, Priyanka Sharma, who was arrested by the local police for sharing a morphed photograph of West Bengal chief minister Mamata Banerjee.
Get the PrintEssential to make sense of the day's key developments