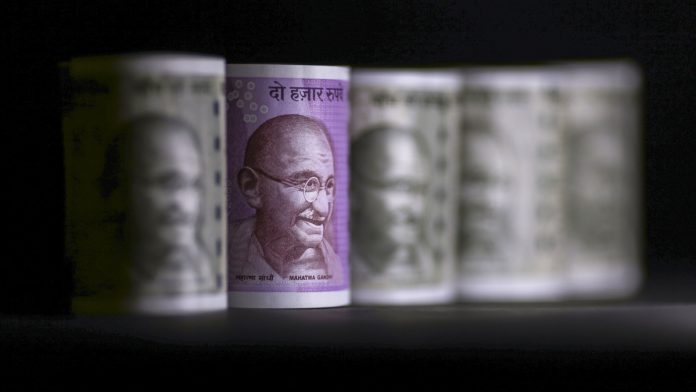 Text Size:
The discord over the RBI's autonomy comes at a time when the Rupee has been routed by oil prices.
Mumbai: In the end, India's rupee pared losses and stocks surged on Wednesday as the government sought to dampen concerns over its rift with the central bank. The turn in sentiment may prove fleeting as investors remain concerned that the tensions may simmer with a general election approaching.
The discord over the Reserve Bank of India's autonomy comes at a time when the nation's assets have been routed by oil prices and a crisis in the shadow banking sector. A global risk aversion has added to the bad news, with foreigners pulling a combined $5 billion from local shares and debt last month.
"There is uncertainty as to how various policies will play out," said Frances Cheung, head of Asia macro strategy at Westpac Banking Corp. in Singapore. "If that gives the market a perception that the blame game will be there for a while, that's not going to be good for the rupee when there are other risks, including the fiscal deficit and external imbalances."
The Finance Ministry said in a statement Wednesday it respects the autonomy of the RBI. That was after news broke that officials sent the central bank letters citing special powers the state has, which if invoked, could lead to the government directing the RBI to do its bidding.
While the rupee clawed back some of its losses after the government downplayed the quarrel with the central bank, it remains more than 13 percent down for the year. Stocks surged on the last day of what was the worst October for local equities since 2009, and benchmark 10-year yields posted their first monthly decline in three.
Read: Why India's Government and Central Bank Are Feuding: QuickTake
Relations between the two have deteriorated in recent months, with the government unhappy with the central bank's interest rate policy ahead of an election early next year, and its decision to invoke the "prompt corrective action" rule that curbs lending by the weakest state banks, among others. The RBI is determined to resolve the bad loans problems even if it comes at the cost of growth.
"We see the story as potentially having further negative impact in the near term, and remain negative on the INR," Credit Agricole said in a note. – Bloomberg
Get the PrintEssential to make sense of the day's key developments